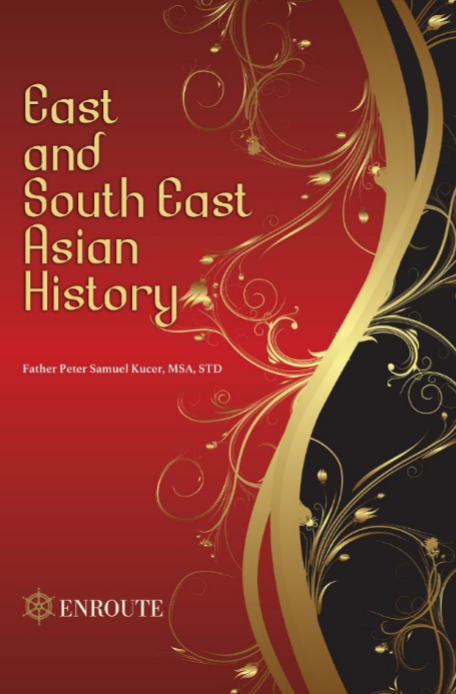 Coming October 2017
$19.99 paperback | $9.99 Kindle
---
Description: 
East and South East Asian History studies the historical development of countries that make up East Asia (China, Taiwan, Japan, Mongolia, North Korea, South Korea) and countries that make up South East Asia (Vietnam, Cambodia, Brunei, Indonesia, Laos, Malaysia, Myanmar, Philippines, Singapore, Thailand, East Timor). Although each of these countries and each region has a unique identity, they also share common philosophies, customs, and practices. To bring out what the countries participate in common, we will study them together while respecting their uniqueness. We begin with Asian pre-history and conclude with modern East Asia.
---
Resources:
East and South East Asian History
---
About the Author
Father Peter Samuel Kucer, MSA, STD is Academic Dean of On-campus Learning and Assistant Professor of Theology at Holy Apostles College and Seminary in Cromwell, CT. He received degrees from Middlebury College, Holy Apostles College and Seminary, the Dominican House of Studies, and the Catholic University of America. He is intent on putting his educational background at the service of the New Evangelization promoted by the recent popes.