Eastern Civilization from a Catholic Viewpoint
by Fr. Peter Samuel Kucer, MSA, STD
Eastern Civilization from a Catholic Viewpoint traces the history of East and South East Asia from ancient times to modern times. In the process, the reader is introduced to the various cultures, philosophies, and religions from these two regions of Asia. Throughout the journey, reference is made to Catholic thought centered on Jesus who was born of a Western Asian woman, Mary. Topics of interest to Catholics include how ancestor worship differs from ancestor veneration, the similarities and differences between Asian moral codes and Catholic morality, the role of honor and shame with respect to God, the earliest presence of Christians in East Asia, Catholic missionaries' love and protection of East Asian people, the unique lay founding of the Korean Catholic presence, the difference between Protestant and Catholic evangelization in Asia, and the morality of the U.S. nuclear bombing of Japan.
Paperback $19.99 | Kindle $9.99
TESTIMONIALS
Fr. Peter Samuel Kucer, MSA, has produced quite a grand opus in his collection of works on Marian Devotion, Catholic Church History, East and South East Asian History, Catholic Apologetics, Protology and the Priesthood, Western Civilization and Political Science. Each of his books provides wisdom for the beginner and clarity for the educated. – Dr. Sebastian Mahfood, OP, Professor of Interdisciplinary Studies, Holy Apostles College & Seminary
ABOUT THE AUTHOR
Father Peter Samuel Kucer, MSA, STD is Academic Dean of On-campus Learning and Assistant Professor of Theology at Holy Apostles College and Seminary in Cromwell, CT. He received degrees from Middlebury College, Holy Apostles College and Seminary, the Dominican House of Studies, and the Catholic University of America. He is intent on putting his educational background at the service of the New Evangelization promoted by the recent popes.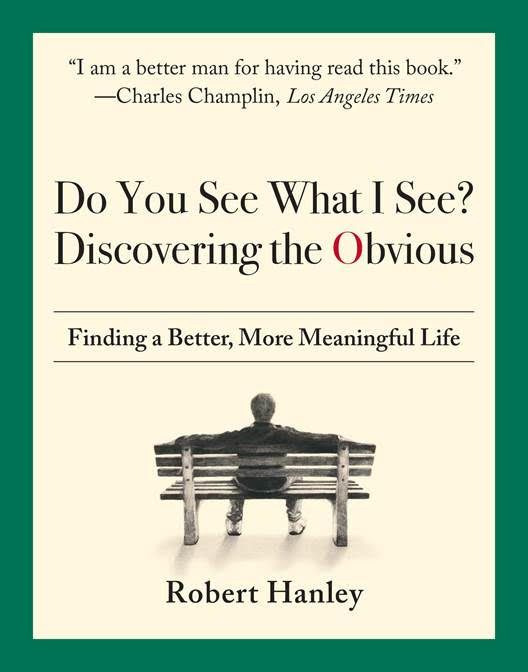 Do You See What I See? Discovering the Obvious Robert Hanley THIS BOOK IS ABOUT finding a better, more meaningful life. Robert Hanley has an insightful way of looking at the world-finding deeper meaning in everyday events that seem to float past the...
read more