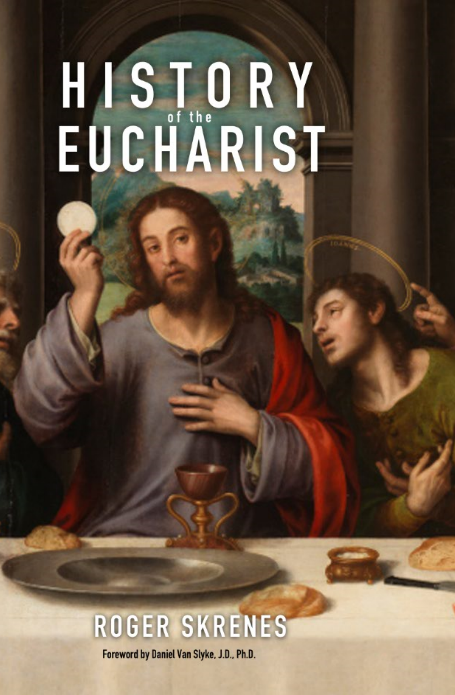 Paperback: $14.95 Available now on Amazon!
Kindle: $9.99 Available now on Kindle!
---
Description: 
The Eucharist is not a topic of the moment. Like any good teacher, God took "his time" in revealing the Eucharist slowly, step by step, throughout Biblical history. In this history there are two main tracks: 1) the history of bread and its use in the Old Testament and 2) the sacrificial lamb of the Old Testament Passover. These two tracks point to the Last Supper and the Cross. The story of the Lamb, of course, continues with the Resurrection and Eternal Life. This book tells this story.
---
Interview with Bob Olson on WCAT Radio:
---
Testimonials: 
Roger Skrenes has produced a concise, reader-friendly history of the real presence of our Lord and Savior in the Eucharist that will carry special meaning for every Catholic seeking to know more about this mystery of our faith. – Dr. Sebastian Mahfood, OP, Professor of Interdisciplinary Studies, Holy Apostles, Cromwell, CT
---
About the Author: