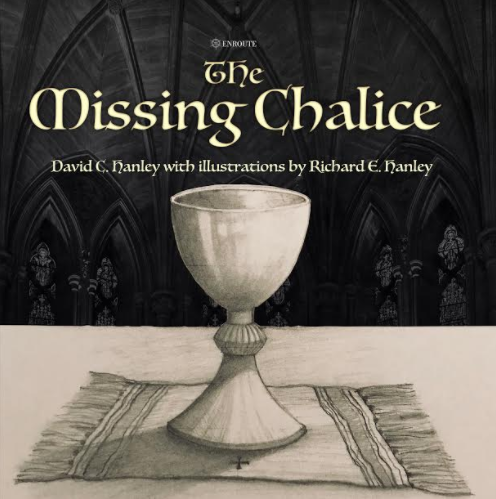 Paperback: $5.95 [click here to buy from Amazon]
Kindle: $5.95 [click here to buy]
---
Description: 
In this children's mystery, an experienced pastor finds his special chalice missing. Senior Server Brian Jacobs has been serving at daily Mass for five years. He understands the importance of the chalice for Mass and for Fr. Leveque, the founding father of St. Francis of Assisi Catholic Church. Brian's own father encourages him to do his part to help the pastor. Where is the 100-year-old chalice? [40 pp with illustrations]
---
Interviews:
Interview by Carlos Bersabe of Mary Hanley, wife of Catholic author, David C. Hanley. Recorded on January 16, 2018. Scheduled to air on WCAT Radio on January 25, 2018.
---
Representative Illustrations: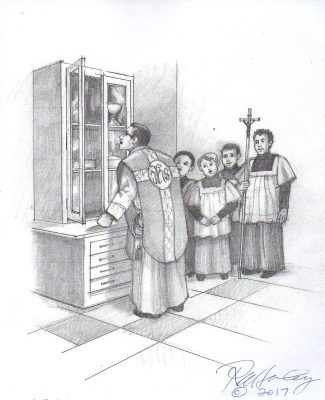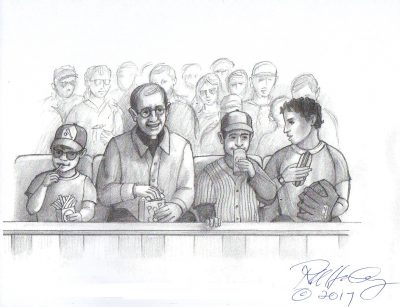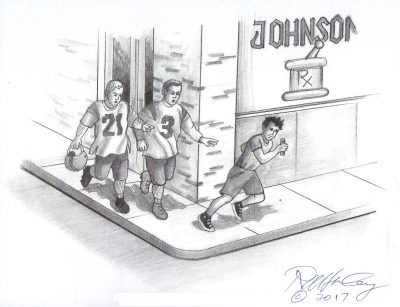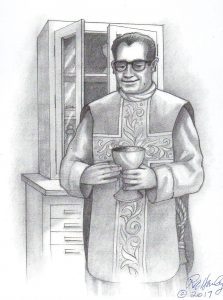 Important Recall Note:
Richard Hanley provided some excellent updates to the interior images that were lost in the production room until just recently. Anyone who purchased the book with the old cover below can email mahfood@wcatradio.com with the quantity ordered, and you'll receive at no cost the updated version. Just one more way En Route stands behind its product. Here's the old cover.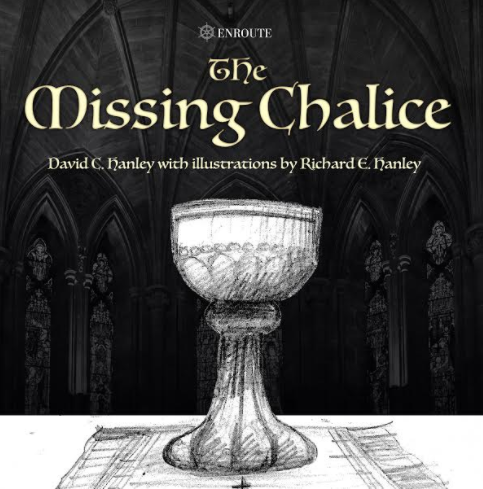 ---
About the Author: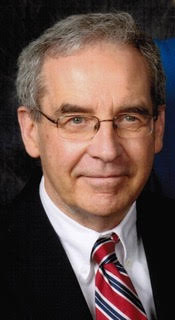 David C. Hanley has over 40 years of experience as a clinical social worker and a marriage and family therapist. Now retired, he lives with his wife on a small farm next door to a Catholic church.
---
About the Illustrator:
Richard E. Hanley's passion for religious art became his career when he established Omnibus Studios, Inc. Richard's original designs have been used to create beautiful stained glass windows for many churches.