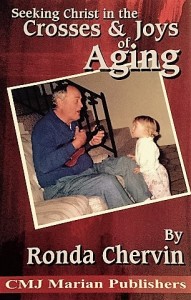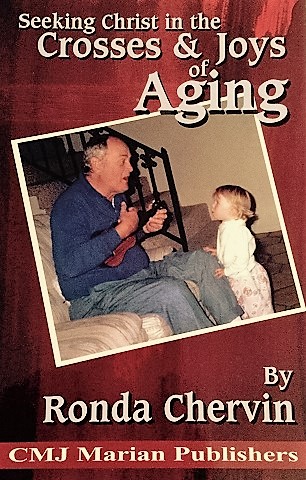 Buy now! $9.99 paperback
---
Description
Seeking Christ in the Crosses & Joys of Aging is a refreshing and inspiring look at a period of your life 'en route to eternity' where Jesus awaits you in a new way. A perfect gift also for family and friends as they turn 60!
---
About the Author
---
Testimonial
An inspiring look forward from the perspective of age 60 and the new sources of joy such an age might bring. – Dr. Sebastian Mahfood, OP, co-author with Dr. Ronda Chervin of Catholic Realism.
---
Book Clubs
For orders of 10 or more, contact the publisher at contactus@enroutebooksandmedia.com for a 50% discount and free shipping.