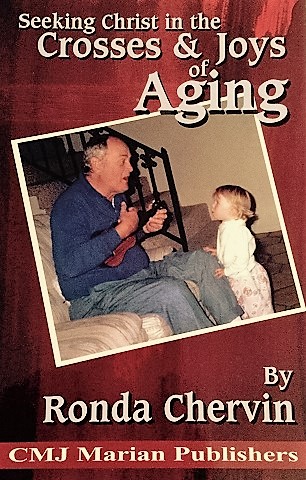 Seeking Christ in the Crosses & Joys of Aging
by Dr. Ronda Chervin
BOOK CLUBS
For orders of 10 or more, contact the publisher at contactus@enroutebooksandmedia.com for a 50% discount and free shipping.
TESTIMONIALS
An inspiring look forward from the perspective of age 60 and the new sources of joy such an age might bring. – Dr. Sebastian Mahfood, OP, co-author with Dr. Ronda Chervin of Catholic Realism.
OTHER POPULAR SPIRITUALITY BOOKS
New Paths to God and the Soul by Roger Skrenes Much of what we receive through media of social communications does not concern itself with either God or the soul. So it is up to each of us to make ourselves aware of the pathways to God and the evidence for...
read more