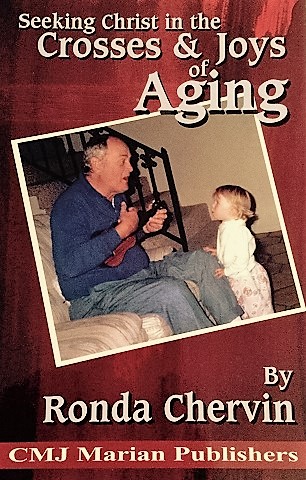 Seeking Christ in the Crosses & Joys of Aging
by Dr. Ronda Chervin
BOOK CLUBS
For orders of 10 or more, contact the publisher at contactus@enroutebooksandmedia.com for a 50% discount and free shipping.
TESTIMONIALS
An inspiring look forward from the perspective of age 60 and the new sources of joy such an age might bring. – Dr. Sebastian Mahfood, OP, co-author with Dr. Ronda Chervin of Catholic Realism.
OTHER POPULAR SPIRITUALITY BOOKS
Sacred Braille: The Rosary as Masterpiece through Art, Poetry, and Reflections by Annabelle Moseley What better gift could Our Lady have given us than the Rosary? The Rosary is sacred braille in that it is a miraculous juxtaposition of a...
read more