The Ways of Love: Transforming the Person, A Guided Hundred Day Journal
by Stephen Bujno
The desire to change those around us is like willing others to go on a diet. The Ways of Love offers itself as an uncomplicated, yet profound guide to hurdle over the barriers to love in your everyday life. With concrete suggestions, this offers a self-reflected examination of obstacles to patience, generosity, gratitude, beauty, cooperation, and simplicity of life, providing a meaningful approach to transform the will of the only person capable of changing others—you!
TESTIMONIALS
In his spin-off of my book, Stephen Bujno situates the attempt to grow in love into the wider context of our present day culture and its challenges. I anticipate that Ways of Love can be part not only of High School but also College courses and youth and young adult ministry programs. — Ronda Chervin, Ph.D., author of The Way of Love: The Path of Inner Transformation
ABOUT THE AUTHOR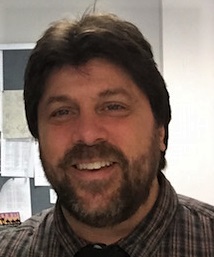 As a life-long professional artist, Stephen has pursued the 'big questions' through multiple advanced degrees in philosophy, theology, and political and social thought. Almost without exception, his writing has centered on the 'greatest of things'—love!
Stephen divides his time among the studio, lecturing, and adjunct teaching. Stephen lives in the Greater Philadelphia area with his wife Tina, daughters, sons-in-law, and grandchildren—yes, all together in love!
OTHER POPULAR SPIRITUALITY BOOKS
New Paths to God and the Soul by Roger Skrenes Much of what we receive through media of social communications does not concern itself with either God or the soul. So it is up to each of us to make ourselves aware of the pathways to God and the evidence for...
read more