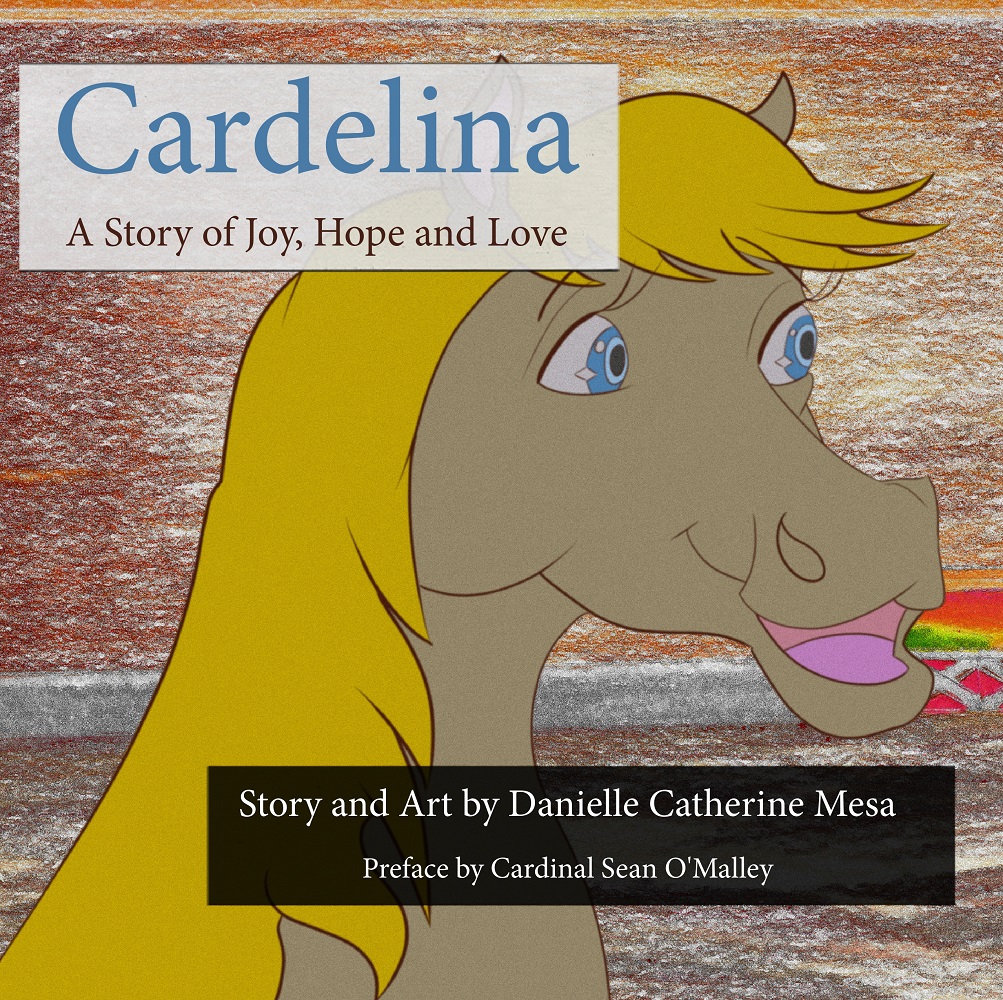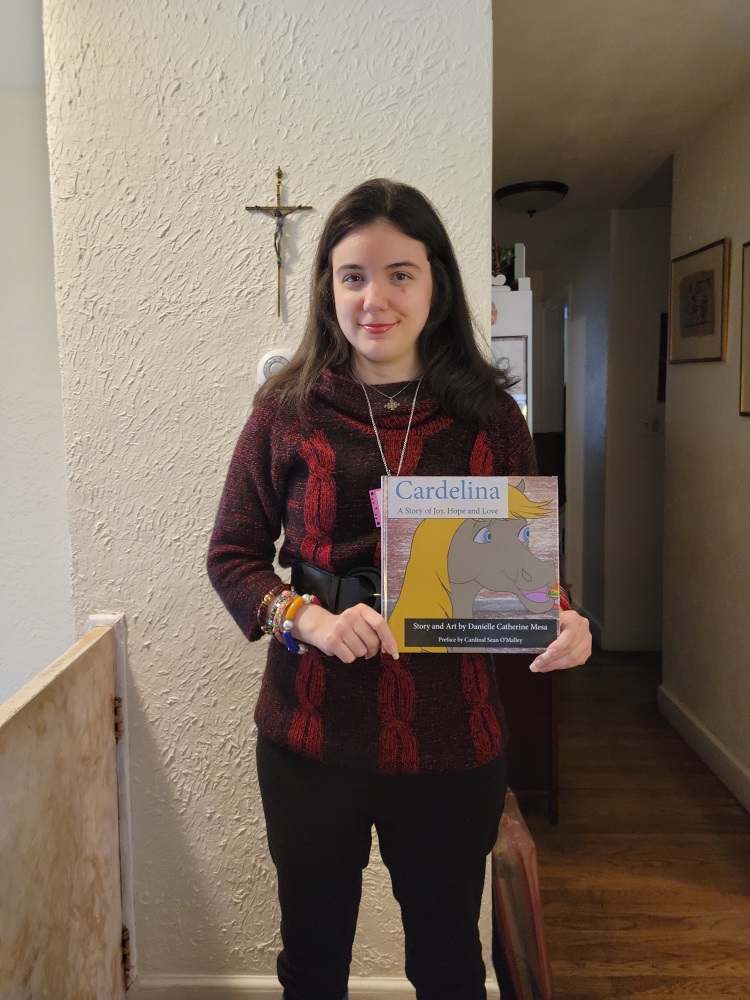 Cardelina: A Story of Joy, Hope and Love
Written and Illustrated by Danielle Catherine Mesa
Preface by Cardinal Sean O'Malley
Cardelina, a young horse with a vibrant spirit and an immense curiosity, enjoys seeing the children who visit the family-owned Avon Valley Farm and attending the horseback riding lessons. One night, she notices a boy named Billy, whose behavior seems different from that of the other children. During her training for her first job in riding with the children, Cardelina learns more about Billy and is determined to befriend and help him learn how to relate and interact with others. Cardelina succeeds!
Hardback: $24.95 | Paperback: $14.95 | Kindle: $7.99
TESTIMONIALS
"This is a joyful, heart-warming story about a horse, Cardelina, who develops a very special relationship with Billy, a boy with special needs. Cardelina notices that Billy's behaviors are different than those of the other children who attend the horseback riding center. She makes it her goal to help Billy learn to interact with her and with the other children. This story with its beautiful illustrations captures the essence of God's love for all His precious children." – Monsignor Kevin J. O'Leary, Rector of the Cathedral of the Holy Cross, Boston, Massachusetts
"Pope Francis, in Evangelii Gaudium, calls all of us to… 'go forth from our own comfort zone in order to reach all the 'peripheries' in need of the light of the Gospel.' In this wonderful story about a child who learns differently and a very perceptive filly named Cardelina, Danielle Mesa shows us how fruitful this vocation to empathy, compassion, and understanding can be… especially with respect to one of the 'peripheries' that is all too often overlooked. By way of the innocence, beauty, and humility of the main character, Cardelina, the author has created a powerful and effective witness to the dignity of every person created in the image and likeness of God. And, as Francis reminds us: 'Jesus, the evangelizer par excellence and the Gospel in person, identifies especially with the little ones.' (Evangelii Gaudium: Concern for the vulnerable, 209). I hope and pray this gifted author will provide us with more stories featuring the adorable filly… Cardelina; a character that is sure to become a shining star in Christian literature." – Fr. Lawrence Edward Tucker, SOLT, author of The Prayer of Jesus Crucified; Adventures in the Father's Joy! (CMA Book Award); To Whom the Heart Decided to Love (CMA Book Award); The Redemption of San Isidro (CMA Book Award); and Masters of Interior Space
ABOUT THE AUTHOR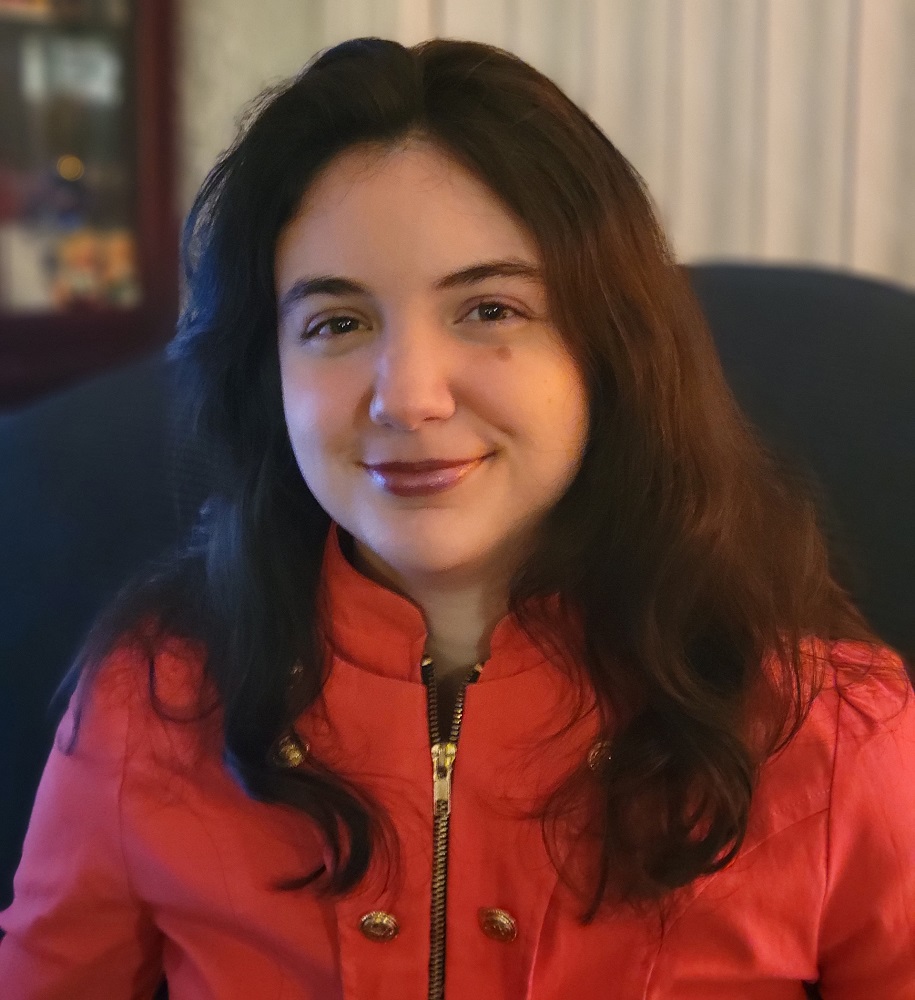 Danielle C. Mesa was born in Boston, Massachusetts to a devoted Catholic family. Her father is a deacon serving at the Cathedral of the Holy Cross, Boston. The desire of her heart is to use the gifts and talents she has received from God to give praise and glory to the Lord. Danielle's aspiration is that her book will reveal the joy and hope children with special needs bring to their families and those around them. She holds a fine arts degree from the University of Massachusetts Boston and a Post-Bachelor's degree from the Museum of Fine Arts, Boston.
To learn more about Danielle and her upcoming projects, visit her on the web at www.daniellecoffeetoons.com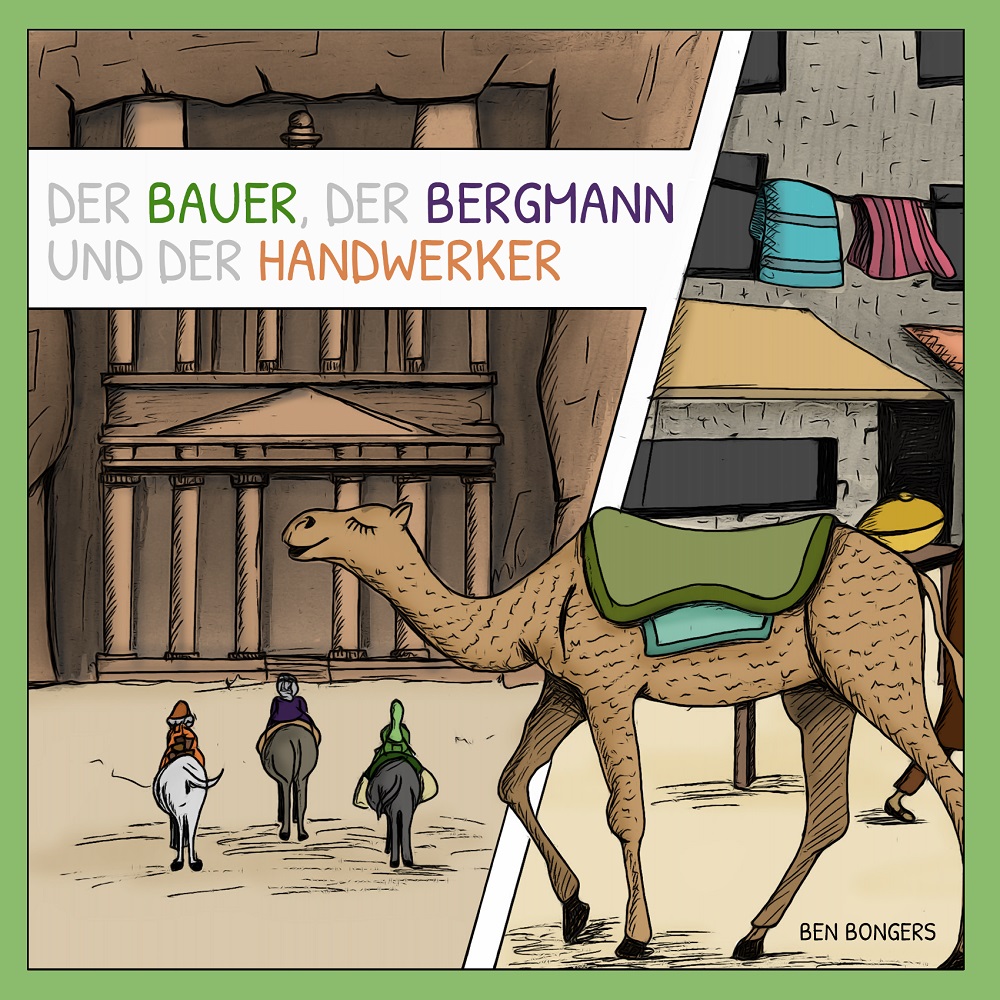 Der Bauer, der Bergmann und der Handwerker Geschrieben von Ben Bongers und illustriert von Courtney Boatwright Wir alle sind Puzzleteile – manche zu klein, manche zu groß, manche fehlende Teile von uns selbst. Dennoch bringen wir anderen in unserem Leben alle...
read more