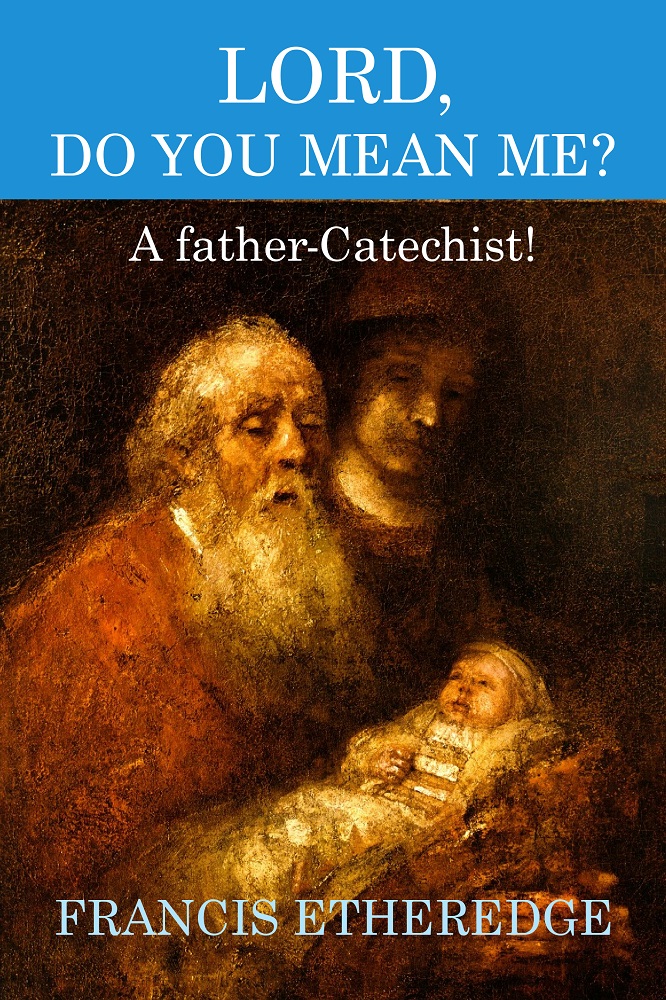 Lord, Do You Mean Me? A father-Catechist!
by Francis Etheredge
Reflecting on the reality of childhood, Francis Etheredge explores what is entailed in being a parent who wants to take up the vocation, as widely and as specifically as possible, of helping to found the lives of children on the truth: both discoverable and divinely revealed. Just as life itself is richly diverse, so are the chapters of this book; and, while there can always be more, let what is here at least be a beginning of God's continuous work of creating and educating us all in all that belongs to us as human beings; and, at the same time, helping us to see that nothing is wasted, even the wasting of our talents and time can, in the end, be recycled by the Lord as evidence of His help in our lives. So, while the face of life and the family is often scarred, and deeply, let the love of God deliver us from sin, slavery and death and bring that abundant light of the resurrection to all who need it!
Paperback: $14.95 | Kindle: $9.99
---
TESTIMONIALS
"Francis continues his remarkable literary ministry in a way that continues to inspire others to a deeper prayer life, rooted in a love for the Holy Family. His written prayers are very creative and contextually vivid, covering many areas of pain and suffering. Francis shares movingly about his own health challenges in the context of his going to the Holy Land. Congratulations, Francis!" —Dr. Ed Hird, Anglican Priest in Canada
"As a catechist, I know that Francis Etheredge's book is one that is sorely needed. The Catechism of the Catholic Church tells us that parents are the first teachers of the faith, and this volume will help any parent with the task. This book combines the truths of the faith with fatherly love, care, and wisdom. Francis Etheredge has done a great service with the writing of Lord, Do You Mean Me? A father-Catechist!, and it is one I will recommend for years to come." —William Hemsworth, M.Div., Columnist at Patheos.com and host of The Bible Catholic Show
"This intriguing book is the result of a gift, the gift of faith. As Francis Etheredge explains, he was given that gift after some years of being just intellectually curious about the Catholic Church in which he grew up. He writes that because of that gift, "I understood my life in the light of a call to conversion which God alone made possible." The book is his effort to share that gift with others, especially his children. Readers, no matter their own faith commitment or lack of it, will understand more fully how faith can shape life in generative and generous ways. — Bill Tammeus, journalist, whose books include Love, Loss and Endurance: A 9/11 Story of Resilience and Hope in an Age of Anxiety.
"Reading the Collection of Articles, Prayers, and Experiences from the great father-Catechist Francis Etheredge has given me a lot of Joy. The title A father-Catechist shows the author's interest in a renewal of catechesis in the Church. In my priestly ministry, I have accompanied the members of the Neocatechumenal Way. I am thrilled by their love for the Church, catechesis and the vie for a solid Christian formation. Francis Etheredge, through this book, gives us drops of wisdom from what he has learned and lived in the Church. In it, he challenges every Christian to make an in-depth return to the beautiful deposit of our catholic faith since Jesus Christ. Like a father, Francis takes up the vocation of helping us discover the truth in our faith. The first paragraph that struck me was this: My parents found it very difficult to pray with us and, in the end, abandoned it; however, they still prayed for their seven children and, I am certain, returning to the Catholic Faith at forty was a direct result of their prayers and the prayers of many other people. (Chapter two) In my case, my parents and godparents always invited us to pray and be very active in Church. Reading through this book, I understand the vocation of the parent as a teacher of the catholic faith. I recommend this book to all who want to understand, live and teach the catholic faithfully. I endorse this book as a vademecum for all." — Very Reverend Father Jude Thaddeus Langeh, cmf, Major Superior of Claretian Missionaries in Cameroon [to download the letter with the seal, click here]
"When I read Francis's book I thought of a painting by Caravaggio. It is 'The Calling of St. Matthew.' It celebrates the moment Jesus calls Matthew to follow him. We see the surprise in Matthew's face as if to say 'who me?' Francis has the call to be a father and pray for different situations in our world. In reading, I feel again the call of God to engage in helping heal the hurts of our world. 'Who me?'… 'Yes.'" — John O'Brien, ofm, author of The Crucible of Doubt
"A wonderful, highly original work, not only for fathers, but also for all those looking for new ways to evangelize!" — Dr. Ronda Chervin, Emerita Professor of Philosophy, Catholic writer, speaker and media presenter.  
ABOUT THE AUTHOR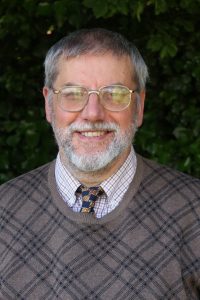 Mr. Francis Etheredge is married with eight children, plus three in heaven.
Francis is the author of Scripture: A Unique Word, and a trilogy From Truth and Truth (Volume I-"Faithful Reason"; Volume II-"Faith and Reason in Dialogue"; Volume III-"Faith Is Married Reason"), all of which are published by Cambridge Scholars Publishing; The Human Person: A Bioethical Word (En Route Books & Media, 2017), with forewords from eight writers; The Family on Pilgrimage: God Leads Through Dead Ends (2018); and Conception: An Icon of the Beginning, with contributions from ten other authors, as well as The Prayerful Kiss (2019); Mary and Bioethics: An Exploration (2020); Honest Rust and Gold: A Second Collection of Prose and Poetry (2020), Within Reach of You: A Book of Prose and Prayers (2021), Unfolding a Post-Roe World (2022), Reaching for the Resurrection: A Pastoral Bioethics (2022), Human Nature: Moral Norm, and Lord, Do You Mean Me? A Father-Catechist! (2023).
Francis is currently a freelance writer and speaker and his "Posts" on LinkedIn can be viewed here. Poetry; short articles; autobiographical blog; excerpts from books; and "Philosophize: A Ten Minute Write."
See Francis' other books, too, entitled Scripture: A Unique Word, From Truth and truth: Volume I-Faithful Reason, From Truth and truth: Volume II: Faith and Reason in Dialogue, From Truth and truth: Volume III: Faith is Married Reason.
He has earned a BA Div (Hons), MA in Catholic Theology, PGC in Biblical Studies, PGC in Higher Education, and an MA in Marriage and Family (Distinction).
Enjoy these additional articles by Francis Etheredge:
OTHER POPULAR SPIRITUALITY BOOKS
Awake with Christ: Living the Catholic Holy Hour in Your Home by Annabelle Moseley We are about to undertake an exhilarating journey together. Throughout this book, we will travel to the Mount of Olives implementing the tools of the garden as we keep the Holy Gardener...
read more