Ennobling Encounters
by Dr. Richard Bishirjian
In this memoir, Dick Bishirjian tells of how his life has been enriched by the many noble persons he has met over the course of his professional life. That time coincides with the early years of the conservative "movement" in America. In such a world as ours, he argues, it is important to remember the great souls who ennoble us.
Paperback: $19.95 | Kindle $9.99
IN THE NEWS
Bishirjian, Richard. "Rush Limbaugh's Favorite Political Thinker: Angelo Codevilla," The Stream (Oct. 4, 2021). Click here to read the full article.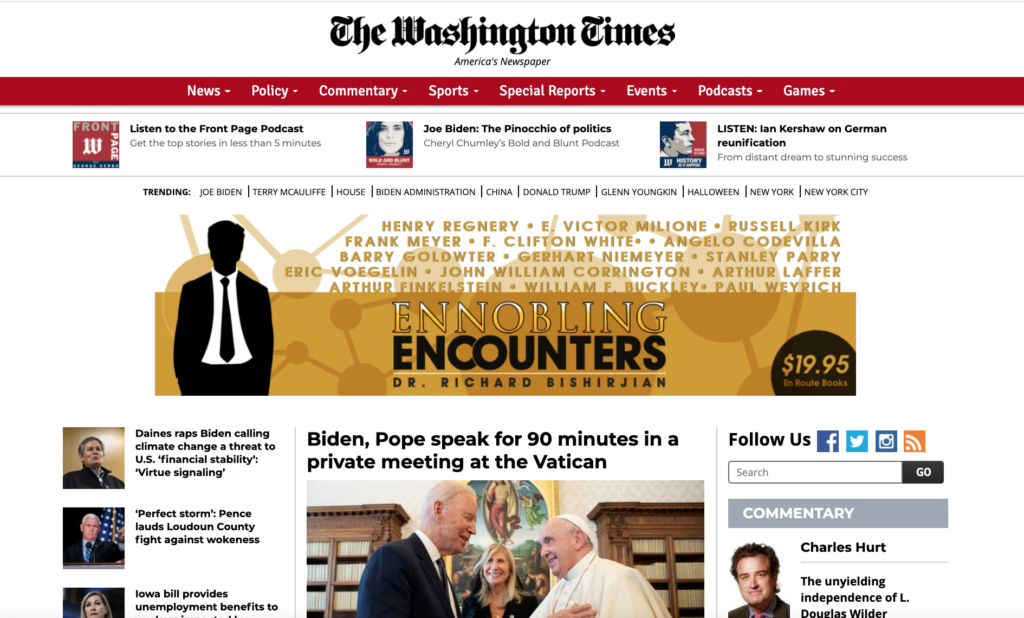 TESTIMONIALS
"Richard Bishirjian has been immersed in the conservative intellectual movement for decades and emerges in these pages as one of its most profound and interesting commentators. His story reminds us of the importance of remembering those thinkers who inspire us to lead better, bolder lives. He himself is one of those thinkers." — Allen Mendenhall, Associate Dean and Grady Rosier Professor, Sorrell College of Business at Troy University
ABOUT THE AUTHOR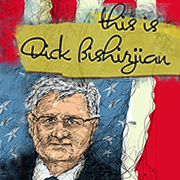 Richard J. Bishirjian was Founding President and Professor of Government at Yorktown University from 2000-2016. He earned a B.A. from the University of Pittsburgh and a Ph.D. in Government and International Studies from the University of Notre Dame.
Dr. Bishirjian was Gerhart Niemeyer's teaching assistant at Notre Dame. He was an assistant professor in the Department of Politics at the University of Dallas in Texas, chairman of the Political Science Department at the College of New Rochelle in New York and founder of Yorktown University where he served as President and Professor of government from 2000-2016.
He served as a political appointee in the Reagan Administration and in the Administration of George H. W.  Bush.
He is the editor of A Public Philosophy Reader and author of three books, The Development of Political Theory, The Conservative Rebellion and The Coming Death and Future Resurrection of American Higher Education. His most recent work, "Coda," is a novel published by En Route Books. His most recent three scholarly studies are Ennobling Encounters, Rise and Fall of the American Empire, and Conscience and Power. Ennobling Encounters was published by En Route Books in September, 2021.
Dr. Bishirjian's essays have been published in Forbes, The Political Science Reviewer, Modern Age, Review of Politics, Chronicles, the American Spectator and The Imaginative Conservative.
For the full story, see Dick's website.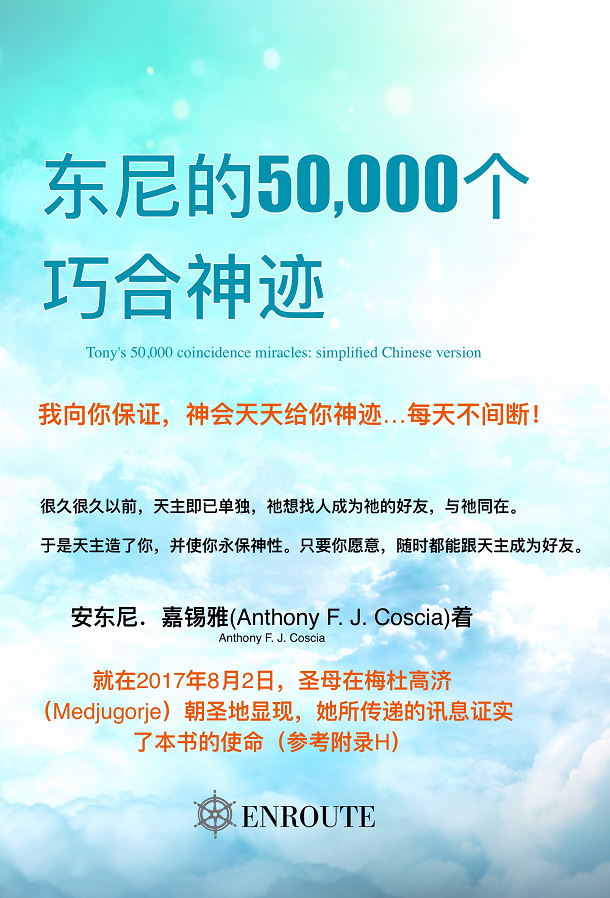 (This is the SIMPLIFIED VERSION)  (點此進入):東尼的50,000個 巧合神蹟 [Click here for Traditional Chinese] 本页面提供了这本书的详尽内容介绍。 若您希望直接购买,请点选以下连结: #1. 点此订购 (电子书) #2. 点此订购 (平装书)请使用有语言转换功能的浏览器,自动将英文译为中文浏览所有东尼的书+免费项目,点此进入Tony's 50,000 Co-Incidence Miracles (Simplified Chinese) 东尼的50,000个...
read more