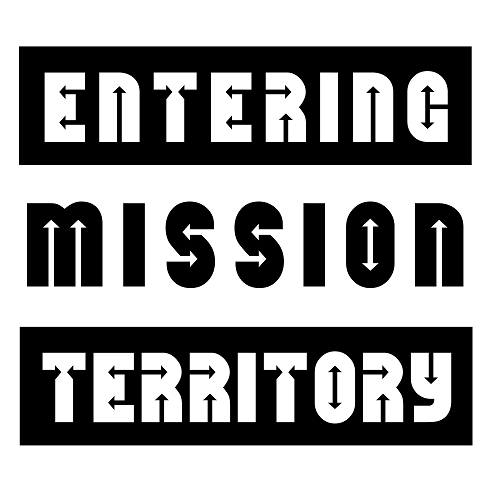 Entering Mission Territory Front or Back Door Sign
A sign for the evangelizer's door, the last thing he or she will see on his or her way out into the world.
Prices vary depending upon the size of the sign and kind of material on which you choose for it to be printed. Options through the link below.
Whenever we leave our houses and enter the world, we're entering mission territory. We are entering, in short, a secular culture that is highly materialistic and highly egotistic. And what are we going to encounter when we get there, which is just a step outside our front door?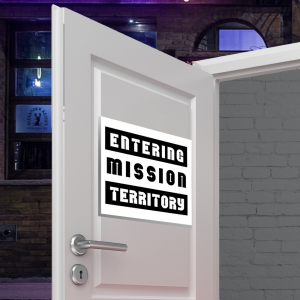 We're going to encounter people who live by their appetites, who lust, excessively consume, greedily waste and horde money, and anger easily. We're going to encounter unbelievers, and we're going to encounter believers who do not practice their faith. We will encounter these and many more, and we are going to find that our efforts to live a faith-based life may falter in the wake of them. How do we remind ourselves to be prepared for the world and the persons we'll encounter within it? With our new door sign, of course, reminding us that when we step out our front door, we're entering mission territory.
---
Inspired by the "Entering Mission Territory" sign at the bottom of the driveway at Holy Apostles College & Seminary in Cromwell, CT. We all need this kind of reminder whenever we leave our sanctuary!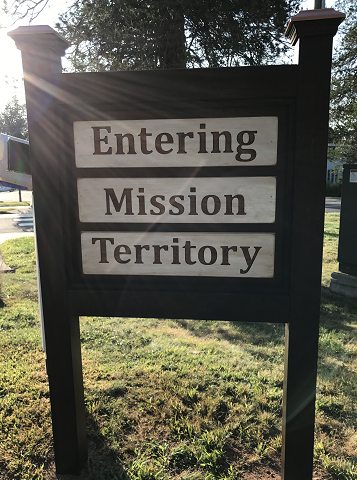 OTHER SPECIAL INTEREST PRODUCTS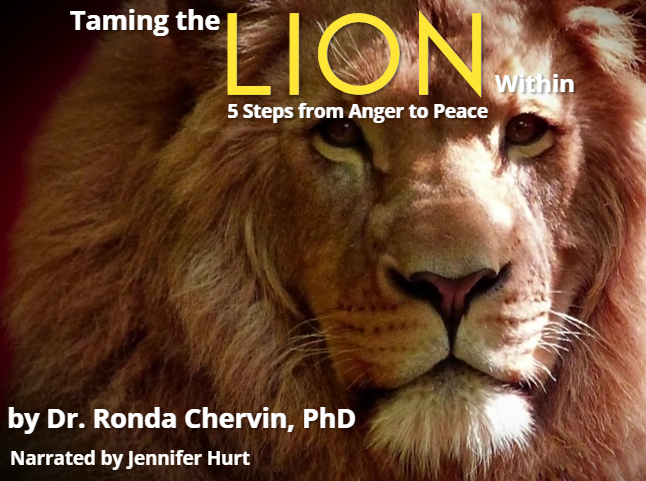 Taming the Lion Within Program Facilitators Guide Download this Workshop Facilitators Guide to assist you in preparing workshops within your own communities. Created by Diana Jump and Carla Conley with voice narration by Jennifer Hurt. Receive a 20% discount on orders...
read more