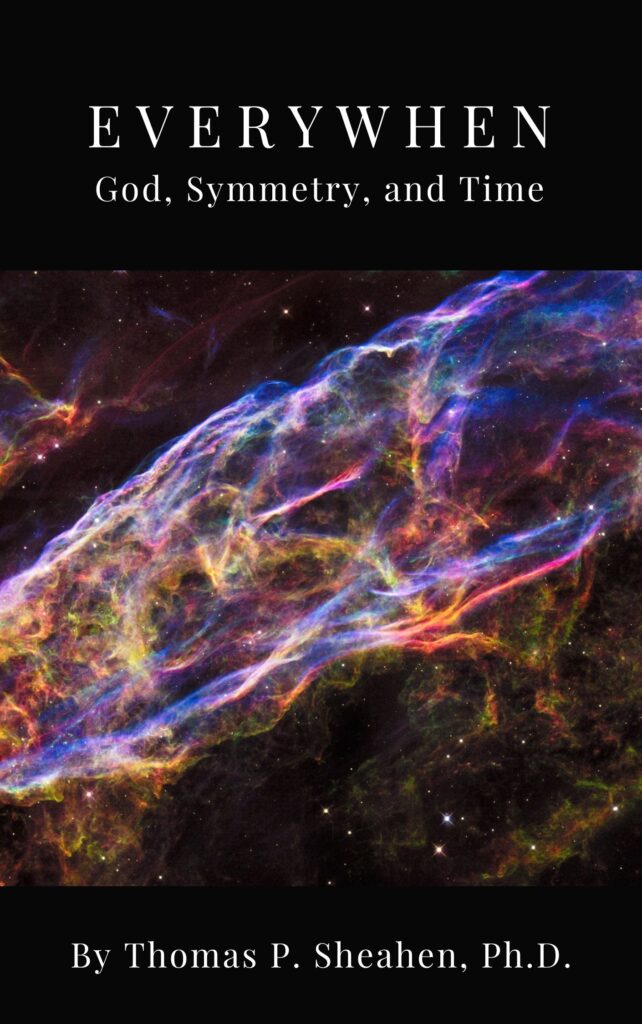 Everywhen: God, Symmetry, and Time
by Dr. Thomas P. Sheahen
Have you been told that science and religion are incompatible? Do you think you have to give one up to be consistent?
You don't. In this book, MIT-trained physicist Thomas Sheahen explains how you can:
trust in God more readily, by realizing that God is not limited by space and time
expand your human thinking and step up to a higher plane of understanding
realize that religion and science are complementary paths to knowledge–not opposed
understand that God thought up the laws of nature and uses them in creation.
Paperback: $18.99 | Kindle: $9.99
---
TESTIMONIALS
"If one accepts the premise that an intelligence created the universe, I am convinced that He would have to be close to what Tom describes." – Dr. Steven I. Parks, Washington, D.C.-area physicist
"I think Everywhen: God, Symmetry, and Time will be very valuable for helping people see how science points to faith and to recognize the false dichotomies between faith and science imposed on many minds within the popular culture by those who dislike religion or champion scientism. I also think that this book, particularly the multi-dimensional parts of the last chapter, will help people recognize the possibility of God free from the constraints of time, and a Heaven that may transcend some of the constraints of time. There are many other wonderful insights that will bring people closer to God and the unity between faith and reason." – Fr. Robert J. Spitzer, SJ, Host, "Fr. Spitzer's Universe"
"Dr. Sheahen has written a very insightful and at times provocative book, addressing the often-forgotten issue of Time in regard to the Omnipresence of God. He points out that Catholic belief in God's creation, both visible and invisible, includes not only the realm of space and particles, but also the very space-time fabric of reality. He applies the concept of God's independence from time to discuss the ramifications in the physics world, the meaning of eternity, and even the existence of Hell. I am sure you'll find this book to be interesting and thought provoking." – David J. Keys, PhD, author of Discovering the Fullness of Reality and Exploring the Belief in the Real Presence
ABOUT THE AUTHOR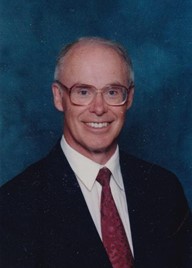 Thomas P. Sheahen earned BS and PhD degrees in physics from the Massachusetts Institute of Technology. During his 45-year career as a research physicist, predominantly in energy sciences, he worked for Bell Telephone Laboratories, the National Bureau of Standards, various research corporations, the U.S. Department of Energy, Argonne National Laboratory, and the National Renewable Energy Laboratory. He was chosen as a Congressional Research Fellow by the American Physical Society, dealing with energy-related national legislation. Dr. Sheahen wrote the textbook Introduction to High-Temperature Superconductivity.
Dr. Sheahen, a lifelong Catholic, is director emeritus of the Institute for the Theological Encounter with Science and Technology, which focuses on demonstrating the compatibility of faith and science as paths toward knowledge.
Global Healing: Poverty, Migration and Refugees, Race and Religion, War, Morality by Robin Arthur This book seeks to examine five challenges that our changing world will increasingly confront in the aftermath of Covid-19, namely poverty, migration and refugees, race...
read more