Medjugorje: My Lifelong Journey with Our Lady, Queen of Peace
by Penny Abbruzzese
On June 24, 1981 in Medjugorje, Our Lady began appearing to six children. She identified Herself as the Blessed Virgin, Queen of Peace. Her message to the visionaries was: "I have come to tell the world that God exists. He is the fullness of life, and to enjoy this fullness and obtain peace, you must return to God."
A visible sign for all humanity in Medjugorje will be given as the Blessed Mother is confiding ten secrets to each visionary. In the meantime, this period of grace is for conversion and a deepening of faith. After the visible sign, those still living will have little time for conversion.
Today, all but three of the visionaries have daily apparitions of the Blessed Mother. Three of the visionaries have received all ten secrets. During the apparitions, the visionaries do not react to light, do not hear any sound or react to being touched. They have said that they feel as if they are outside of time and space.
Fr. Jozo Zovko, who was the pastor of St. James when the apparitions began, has spoken about what he calls "the weapon" or "the five stones" of Our Lady. They are PRAYER with the heart, especially the Rosary; EUCHARIST; BIBLE; monthly CONFESSION; and FASTING. "You have forgotten that with prayer and fasting you can stop a war from happening and you can suspend natural law."
Paperback TBA | Kindle $9.99
Medjugorje Message to visionary Marija Pavlovic from the Blessed Mother
March 25, 2021

 

Dear children! Also today I am with you to tell you: Little children, who prays, does not fear the future and does not lose hope. You are chosen to carry joy and peace because you are mine. I have come here with the name 'Queen of Peace' because the devil wants peacelessness and war, he wants to fill your heart with fear of the future – but the future is God's. That is why, be humble and pray, and surrender everything into the hands of the Most High Who created you. Thank you for having responded to my call.
TESTIMONIALS
"This is an excellent book of a life transformed by a simple message from Our Lady.  I was inspired by Penny's courage to travel to an unknown country; the adventure captivated me, but what kept me reading was how that one trip kept bearing fruit in so many unexpected ways!" — Marie Baker- Harrogate, N. Yorkshire, UK
ABOUT THE AUTHOR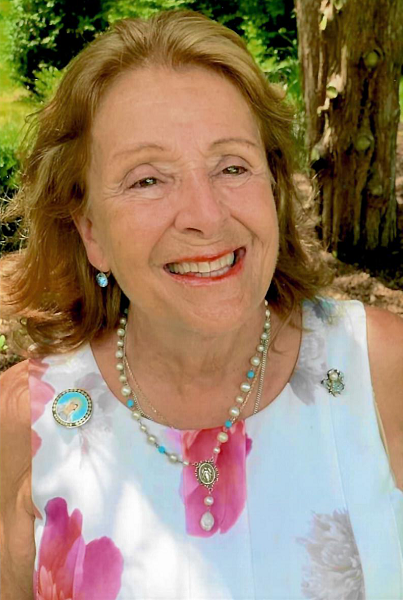 Penny Abbruzzese has a strong devotion to Our Blessed Mother and is a religious pilgrims' coordinator, who made her first pilgrimage to Medjugorje in Bosnia-Herzegovina in March 1984.  Since then, Penny has been to Medjugorje more than 100 times with groups from near and far. In the 37 years since her first pilgrimage, Penny has led tours to holy places such as Fatima, Lourdes, Garabandal and Santiago de Compostela. She has visited shrines in France, Italy, Bavaria, Mexico, Turkey, Greece, Poland, Prague, Vienna and Israel's Christian holy places.
Working alongside the New York City Croatian Church which is a sister parish to St. James in Medjugorje, Penny sponsored several visionaries and well-known priests from Medjugorje to speak in New York.   As one of the founding officers of a non-profit organization, Our Lady Queen of Peace Prayer Group, Penny published a newsletter, Mary's Mantle, for 25 years with a readership of over 5,000 subscribers. Mary's Mantle expounded on Our Lady's messages, featuring prominent articles about healing – both physical and spiritual – and beautiful testimonies of conversion through Our Lady's reported apparitions.
Several prayer groups were started by Penny and (always) a priest, along with a small group of friends who had experienced Medjugorje together. Four prayer groups met monthly, meeting from 1986 until 2013 praying for vocations, families, world peace and for an end to abortion of First Friday until March 2020, when the risk of COVID19 discontinued this devotion.
Penny was a guest of Monsignor Tom Hartman's Rockville Centre Diocese's Network, Telecare, back in 1987 and the 1990's sharing about her experience in bringing internationally known close friend and prayer partner, Detective Steven McDonald, to Medjugorje.  Steven became a quadriplegic after being shot in NY's Central Park back in 1986.
In 2014, Penny co-produced a documentary about the reported apparitions of Medjugorje entitled "God Exists…The Queen of Peace Speaks from Medjugorje."  Penny's film was written and produced by Peter Powell, a researcher and cinematographer who had worked on more than 150 media campaigns in the USA and overseas.  Penny's narrator was Rita Gam, a veteran actress, who was under contract with MGM studios.  Over 3,000 copies of Penny's documentary have been distributed and are available on Amazon.
Penny's life took a drastic turn when she was very far away from her faith.  The pain of her younger brother's suicide brought Penny to her knees.  Her conversion story, Medjugorje…My Lifelong Journey with Our Lady, was inspired by Fr. Svetazor Kraljevic, OFM, in Medjugorje.   In her book, Penny takes the reader from her darkest days of losing her closest friend, through stages of surrender, and finally drawing closer to Jesus by way of Our Lady's messages from Medjugorje.
Penny has been married to Michael for 50 years.  She is the mother of three children and grandmother of six and currently lives in Lynbrook, NY.
OTHER POPULAR SPIRITUALITY BOOKS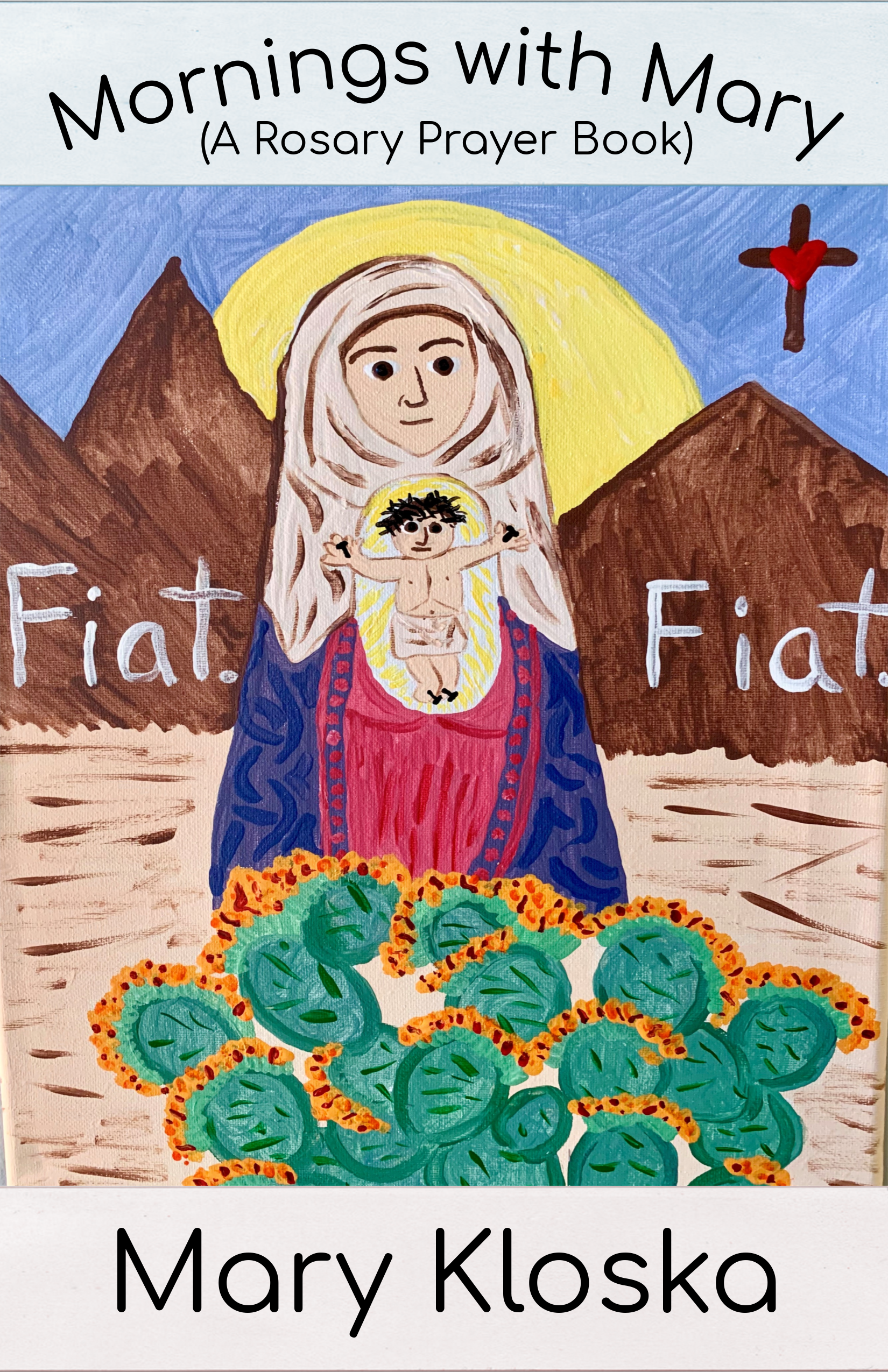 Below is a spiritual talk that Mary gave to a group of Polish youth at a retreat center in Babliniec, Poland about the Love that God has for them. It was on September 3, 2005 and is translated by Hania Przybylo. You can listen to this both in my English and Hania's...
read more