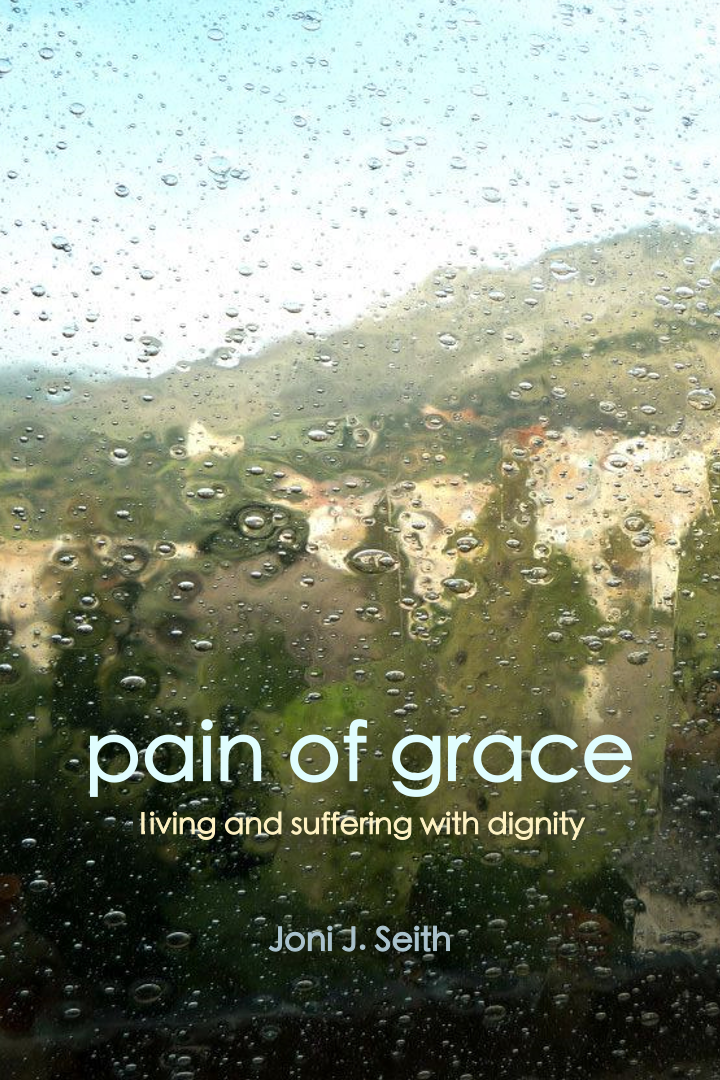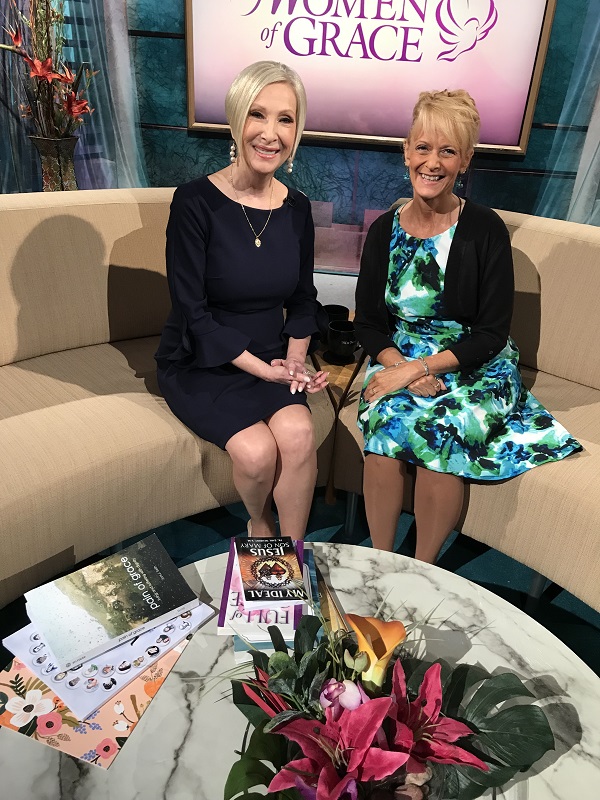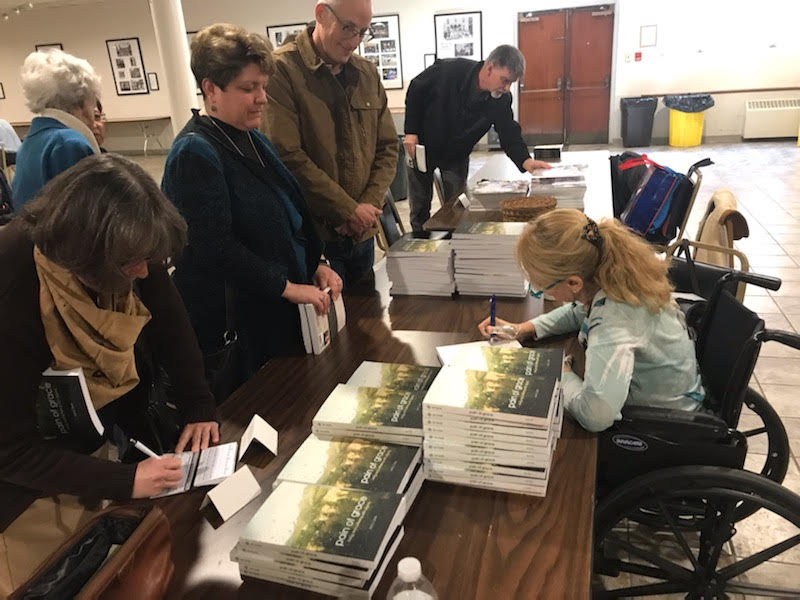 Pain of Grace: Living and Suffering with Dignity
by Joni J. Seith
Walking her readers through her conversion from a culturally Jewish background to Catholicism, Joni J. Seith relates her struggle to live with a chronic, painful, and progressive debilitating genetic condition called Ehlers Danlos Syndrome. Written with candor, in an upbeat and uplifting humorous style, Pain of Grace: Living and Suffering with Dignity escorts the reader on an amazing journey of faith as shown in Joni's dizzying, remarkable life. Her story gives unforgettable testimony of God's love in suffering to a world in great need of this truth, providing hope to many who question life's purpose. This heartfelt and honest memoir is for all those struggling with depression, despair, and chronic pain–and for all who need to be reminded of life's true meaning.
Paperback: $14.95 | Kindle: $9.99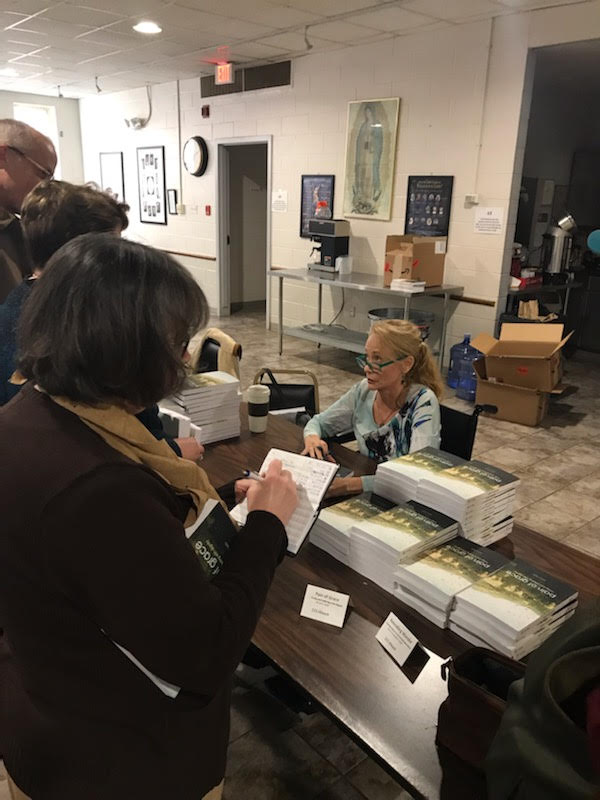 Segment cut from The Rosary – Living Divine Mercy TV Show (EWTN) Ep.102 with Fr. Donald Calloway (posted on August 24, 2024), the full broadcast of which is available here.
---
TESTIMONIALS
"Joni Seith was given the cross of Ehlers Danlos, a debilitating connective-tissue disorder. Pain of Grace is her touching and compelling tale of Jesus inviting her into his transformative love through her suffering. Joni eloquently testifies to the words of St. John Paul II in Salvifici Doloris, 'It is suffering, more than anything else, which clears the way for the grace which transforms human souls.' Her story is a guide for us all to find His Grace in our pain." – Most Reverend William D. Byrne, Bishop of Springfield, Massachusetts
"Pain of Grace: Living and Suffering with Dignity is precisely as the title proclaims — and then some. This is a most engaging story of a life suffused with physical pain and spiritual suffering, but even more so with God's grace and love. Every reader should resonate with Joni Seith's heartfelt reflections, from early memories of her family of birth, to those of a loving wife and mother across decades of struggles and triumphs as her children grow to adulthood as children of God. Every reader with a serious physical illness should obtain special solace, motivation, and even good laughs in this beautiful story of how all kinds of adversity can be transformed by God's grace to the benefit of those who suffer and to all who are blessed to share their lives with them. A glorious read!" – Kevin Vost, Psy.D., author of Memorize the Latin Mass!
"Joni Seith has opened a window into the sanctifying and life-giving grace God freely provides through her memoir recounting her many decades of suffering Ehlers Danlos Syndrome with love and dignity." – Cameron Fradd, "Among the Lilies"
"The words in Pain of Grace uniquely emerged through tears. Author Joni Seith wept throughout her writing because, simply, she was often in agony. Readers will shed tears for a different reason: they'll be pierced and taken into a warm embrace of the manner in which a person copes and surrenders lifelong pain to Christ. Seith offers readers a profound meditation on how one brings physical and emotional travail – and bouts of hopelessness – to Golgotha. Cheeky humor is spread throughout her story, which makes Seith's omnibus on living redemptive suffering all the more poignant and effective. The cross is rarely discussed today; thankfully Seith's bracing tale shines bright light on its eternal weight. Bravo!" – Kevin Wells, author of Burst, Priest and Beggar, and The Priests We Need to Save the Church
"With clarity, charm, and open-hearted honesty, Joni Seith shares her transformational life journey with readers in a way that inspires us to reflect on our own burdens and blessings, and to embrace hope as real, and faith with purpose and celebration. As we travel with her – through pages of pain and perseverance, and moments of discovery and deepening spirituality – we are gifted with the truth of ups and downs and tears and laughter and loss and longing – all of which unfold as opportunities to live wiser, and to know God's presence and love in a more personal and powerful way." – Jeni Stepanek, PhD, author of the NY Times Bestseller, Messenger: The Legacy of Mattie J.T. Stepanek & Heartsongs
"Joni Seith has produced an incredibly wonderful book based on a remarkably beautiful life." – Sebastian Mahfood, OP, PhD, author of The Narrative Spirituality of Dante's Divine Comedy
"What a wonderful life story – full of psychological insights and spiritual wisdom. A must to give to anyone suffering with chronic physical pain." – Dr. Ronda Chervin, Jewish convert to the Catholic faith, philosophy professor, writer and speaker.
"Anyone who struggles with finding peace and purpose in suffering should read this book! We all think suffering is the thing getting in the way of our living peaceful lives full of purpose. Joni's words and personal journey reveal the opposite: through Christ, our suffering yields peace and purpose otherwise inaccessible to us." – Jessica Ptomey, PH.D. Author of Home in the Church: Living an Embodied Catholic Faith
ABOUT THE AUTHOR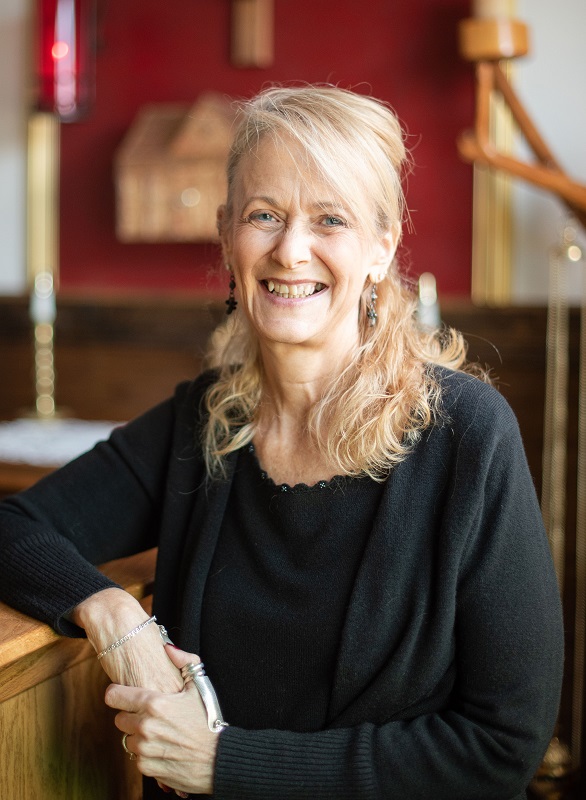 Joni J. Seith is a convert to Catholicism from a culturally Jewish background whose conversion story has been published in Envoy Magazine and shared on EWTN's Journey Home program. Joni is the author and illustrator of Cloud of Witnesses I and II, and was the Founder and President of Biblically Correct, Inc from 1995 – 2010 and a member of the Catholic Marketing Network. As a speaker on the subjects of Redemptive Suffering, prayer, the saints, miracles and her own conversion story, Joni enjoys sharing her love for the Catholic Church and Her teachings to people of all ages and faiths. Joni has given Lenten Retreat talks both to Catholic and non-Catholics alike and has taught Theology of the Body to teens. She has also taught RCIA classes as well as CCD. Although Joni suffers with a chronic debilitating pain and deteriorating condition, it hasn't stopped her from spreading the joy of the Gospel which Jesus has handed down through His Suffering Bride, the Church. Joni's candid and unique joy-filled way of seeing God in and through the sufferings in her life is both inspirational and contagious.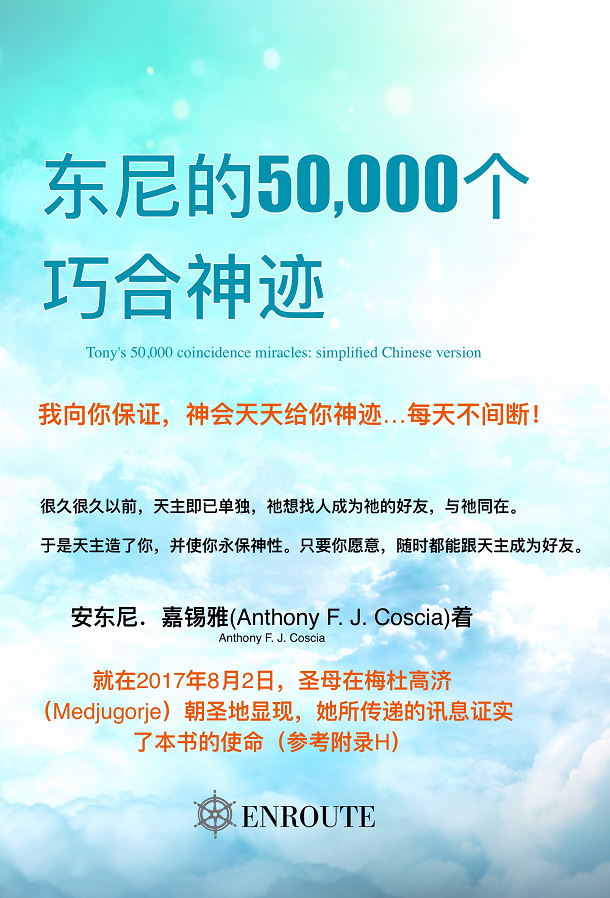 (This is the SIMPLIFIED VERSION)  (點此進入):東尼的50,000個 巧合神蹟 [Click here for Traditional Chinese] 本页面提供了这本书的详尽内容介绍。 若您希望直接购买,请点选以下连结: #1. 点此订购 (电子书) #2. 点此订购 (平装书)请使用有语言转换功能的浏览器,自动将英文译为中文浏览所有东尼的书+免费项目,点此进入Tony's 50,000 Co-Incidence Miracles (Simplified Chinese) 东尼的50,000个...
read more