Principles of Change: Teresa of Avila's Carmelite Reform and Insights from Change Management
Kristina R. Olsen
This book draws from organizational change management principles to examine Teresa of Avila's 16th-century reform of the Carmelite Order. During the last twenty years of her life, Teresa addressed the problems she saw in the Carmelite monasteries of her day, including ineffective administration, overcrowding, and laxity in spiritual practices. By returning to the original purpose and written Rule of the Carmelite founders, Teresa launched a reform of the Carmelite Order using principles similar to those used in change management and information technology (IT) adoption today. This book examines her reform in light of change management theory and practice, in order to shed light on what made her reform successful and how we might apply her approach to the management of change in spiritual and secular organizations today.
Paperback $14.95 | Kindle $9.99
REVIEW
Delphine Chui, Catholic Women in Business (May 11, 2022), click here.
Testimonials
"Countering a view of saints and mystics as detached from the nitty-gritty of life, Dr. Kristina Olsen in Principles of Change: Teresa of Avila's Carmelite Reform and Insights from Change Management shows Teresa of Avila very much involved in addressing relational problems and resistance to reform in the Carmelite communities she founded. Spirituality is an interdisciplinary discipline, but Olsen takes spirituality studies in a new direction by drawing from the field of business administration. What emerges is a much richer appreciation of Teresa of Avila's giftedness as Olsen highlights the mystic's talent for organizational management and reform. The resonance between contemporary efforts to motivate people to embrace new technologies and Teresa's approach to inviting her nuns to reform is striking. This innovative work is a significant contribution to Teresian studies." – Raymond Studzinski, O.S.B., Ph.D., Director, Doctor of Ministry Program in Spirituality, School of Theology and Religious Studies, The Catholic University of America
"Principles of Change: Teresa of Avila's Carmelite Reform and Insights from Change Management by Dr. Kristina Olsen is a surprisingly timely book that teaches us how knowledge and religion have existed together for centuries. The book cogently describes how Teresa utilized what we would call 'organizational change tenets' to make major changes in the Carmelite monasteries. Teresa addressed problems not unlike our own today: incompetent management, lax morals, lack of clear direction. Dr. Olsen shows how the strategies that Teresa employed can and are being used to encourage workers to adopt and accept new technology. That includes fostering a favorable attitude toward both technology and change, seeing the benefits of adopting new technology. The author draws on scholarship on 'planned behavior,' managing resistance, innovation, and 'buy-in.' Dr. Olsen knows her topic. For several years, she has taught Carmelite spirituality and other subjects at Holy Apostles College and Seminary in Cromwell, CT. Her Doctor of Business Administration studies culminated in her dissertation on 'The Role of Attitude in the Acceptance and Adoption of Information Technology.' Principles of Change shows that leadership, knowledge, and spirituality can be compatible. Indeed, they may be just what society needs today." – James P. Gelatt, Ph.D., Professor, Doctor of Business Administration, University of Maryland Global Campus
"Kristina Olsen writes with passion and deep knowledge:  the reforms of St. Teresa of Avila were profound; thorough; and long-lasting in religious terms. Olsen, however, illumines something else, the principles upon which the 16th-century reformer relied are redolent of the best practices of modern innovation. In extracting from ancient practice the enduring principles of reform, Olsen gives us a valuable contribution to the literature of organizational theory and a helpful aid in governing, and reforming, the non-profits and religious organizations of today." – Leo S. Mackay, Jr Ph.D., LL.D, Vice Chairman, Board of Regents, Concordia Theological Seminary – Ft. Wayne
"This is a fascinating book. Relating areas most of us never think to combine, Kristina Olsen not only provides fresh insights into the achievements of St. Teresa of Avila, but also offers a paradigm for creative ventures the reader might be hoping to establish." – Dr. Ronda Chervin is an Emerita Professor of Philosophy at Holy Apostles and Seminary, author of numerous Catholic books and a Media Presenter
About the Author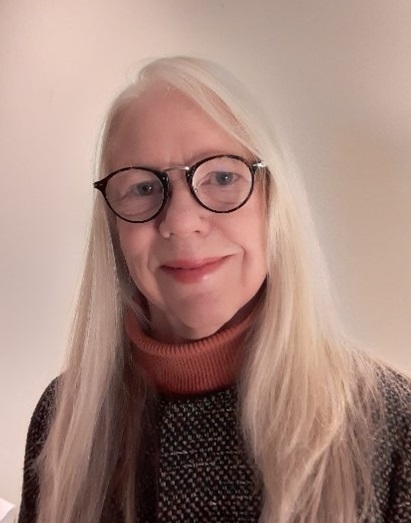 Dr. Kristina Olsen has a Ph.D. in Theology/Spirituality from Catholic University of America, a D.B.A. in Business Administration from the University of Maryland, and an M.S. in Computer Science from Northwestern University. She also has certifications in Project Management (PMP) and Change Management (PCP). She is retired from Bell Laboratories, where she was a Member of the Technical Staff. Currently she works in the Office of Innovation and Technology at the City of Philadelphia. She also teaches courses in Theology, Business and Information Technology at several universities. She is a member of the Secular Order of Discalced Carmelites (OCDS).
Disputed Catholic Landmarks by Gerard Verschuuren Everyone's life has landmarks: when you were born, when you graduated from school, when you got your first job, when you got married, and so many more. There must be many landmarks in the history of the Catholic...
read more