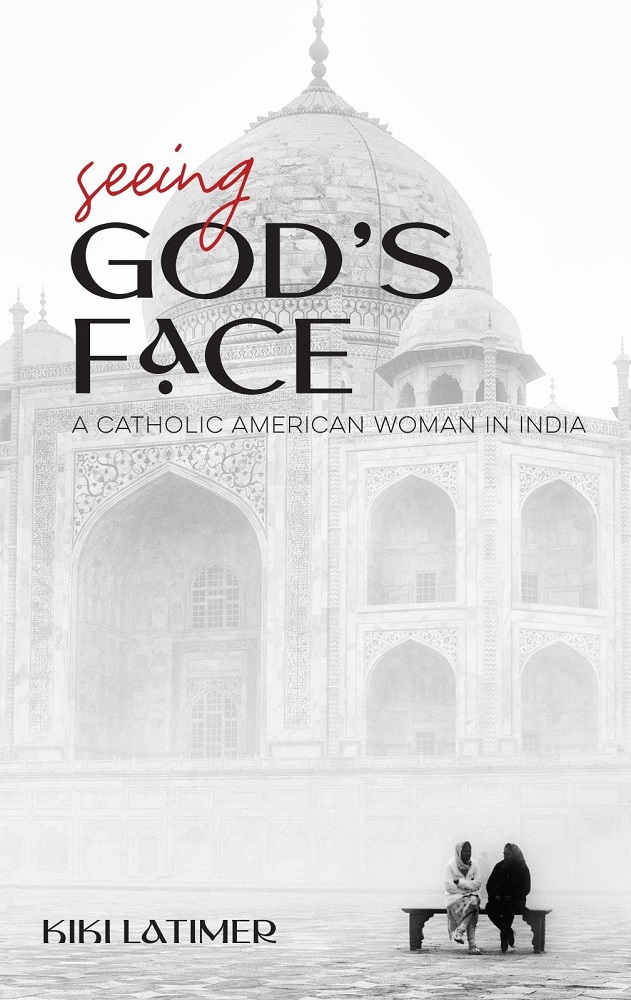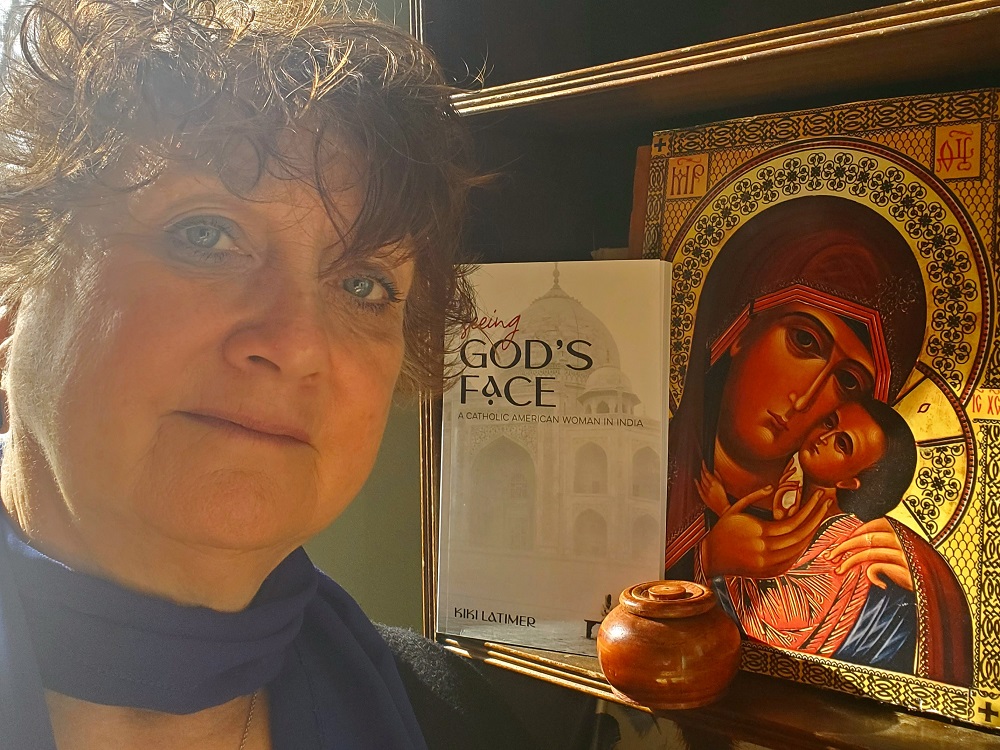 Seeing God's Face: A Catholic American Woman in India
by Kiki Latimer
My mother taught me at a young age the old adage that: life isn't fair. But we were living, growing up, in a country, the United States of America, that was founded on the idea of justice for all, fairness. In October 2004, my dear friend Vijaya Luxmi invited my sister Heidi Donahue, my best friend Maria Shaver, and me to join her on a 3-week trip to India. What follows are the 12 Letters that I wrote, via email, to family and many friends during that journey, and 7 of my journal entries that were composed, here and there, between the letters. These entries share the experience of my heart forced wide open to a better understanding of my mother's teaching on life's not being fair, but still indescribably beautiful. We are called to respond to both the injustice and the beauty. It is my hope now that this memoir will do the same for you, dear reader, to the degree that grace allows one's experiences to touch the lives of others, through the written word.
Paperback [Full color photos!]: $17.95 | Kindle: $9.99
---
TESTIMONIALS
"Kiki Latimer's book Seeing God's Face is a veritable snapshot of life in the squatters or backwaters of India's many cities. It presents the Western tourist – about to set foot on India's soil – with a road map that navigates through the rough and tumble of life in India's marginalized societies.  The narrative is truthful, although India has seen a metamorphosis that has driven the middle class up many rungs in the socio-economic ladder since the writing of this book eighteen winters ago. But Latimer views this dismal social and cultural landscape with a different lens. She writes: "Despite all the poverty I have seen, I would not wish the American form of wealth upon this land. Our wealth is spiritually empty. We throw away family and community life for our gods of privacy, comfort and space. Here, there is the possibility, if even for one bright shining moment, to be a lily in the field." In this milieu of trial and tribulation, where the resilience of its people combat poverty and roll back despair, Latimer sees the face of God." – Robin Arthur, author of Global Healing
ABOUT THE AUTHOR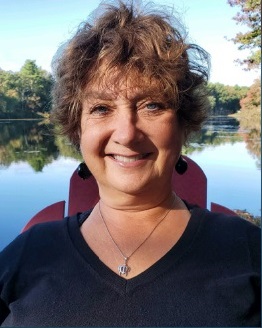 Kiki Latimer, author, public speaking coach, editor, and teacher of Homiletics, received her BA from the University of Rhode Island in the Oral Interpretation of Literature, Psychology, and Philosophy and her MA in Moral Theology from Holy Apostles College & Seminary.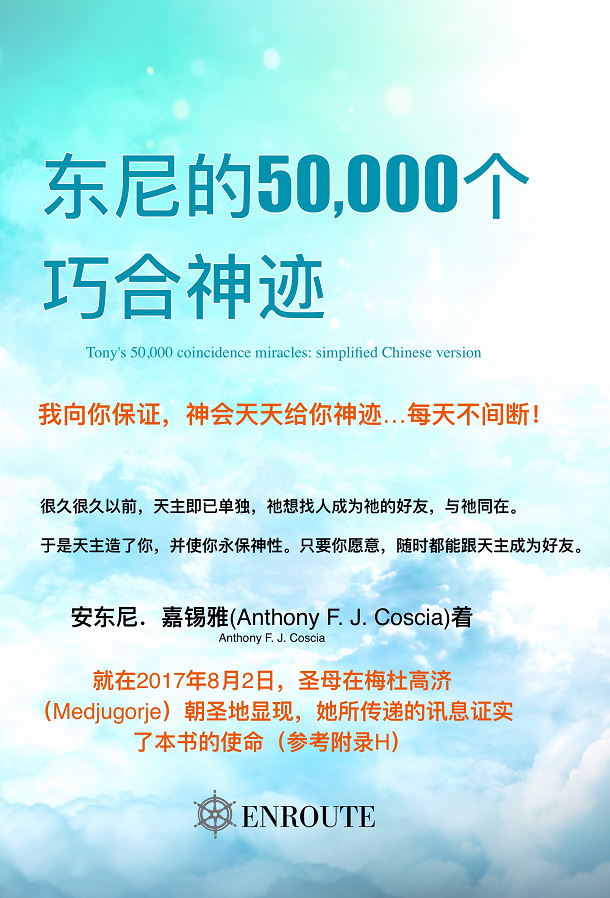 (This is the SIMPLIFIED VERSION)  (點此進入):東尼的50,000個 巧合神蹟 [Click here for Traditional Chinese] 本页面提供了这本书的详尽内容介绍。 若您希望直接购买,请点选以下连结: #1. 点此订购 (电子书) #2. 点此订购 (平装书)请使用有语言转换功能的浏览器,自动将英文译为中文浏览所有东尼的书+免费项目,点此进入Tony's 50,000 Co-Incidence Miracles (Simplified Chinese) 东尼的50,000个...
read more