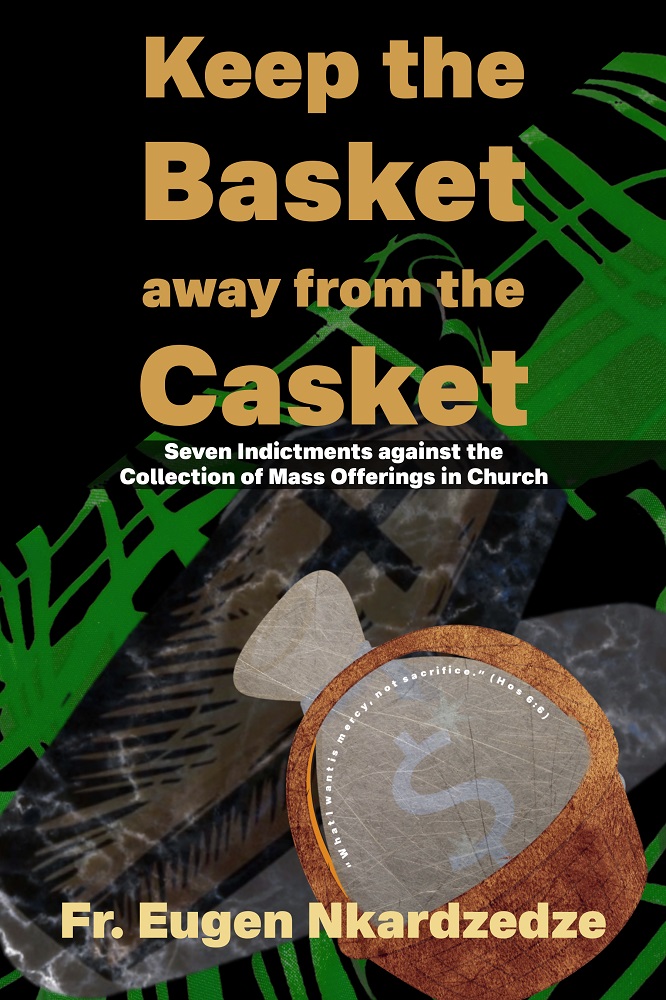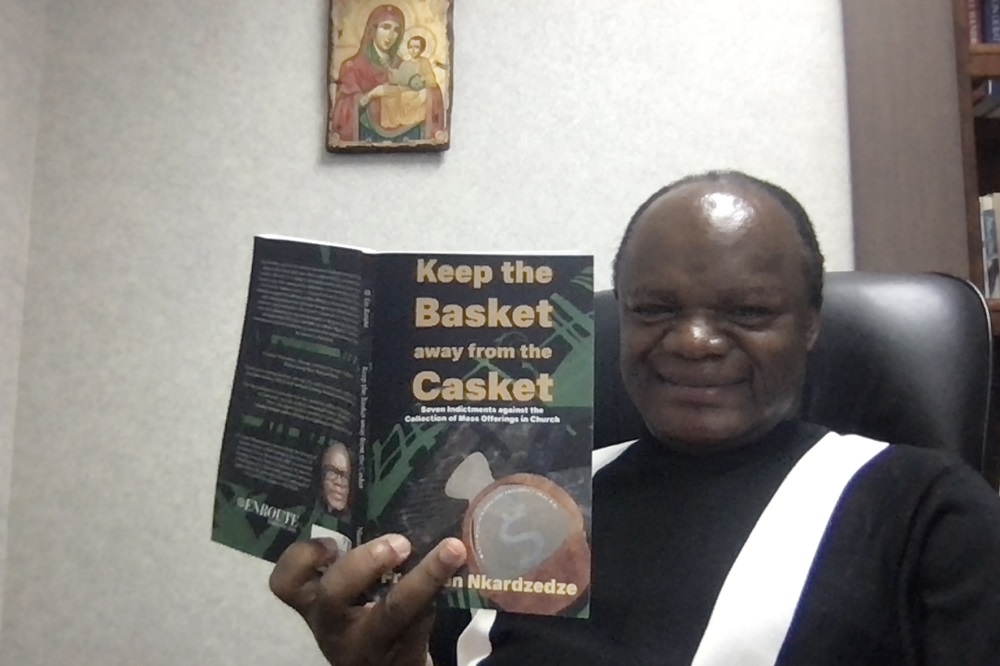 Keep the Basket away from the Casket: Seven Indictments against the Collection of Mass Offerings in Church
by Fr. Eugen Nkardzedze
Keep the Basket away from the Casket not only poses a challenge to the acquisition and use of money in the Church, but it also offers a solution with God's preference of mercy over sacrifice (Hos 6:6). In so doing, Fr. Nkardzedze provides practical lessons that teach the Church to pray when raising money, rather than to raise money when praying. He presents charity as the antidote to the love of money that forms the root of all evil. These seven indictments against the collection of Mass offerings in church provide a theology of money with radical solutions that call for the courage to reject ill-timed alms, donations, collections, and contributions. The Church's mission, after all, is not to save money, but souls. If we administer the sacraments properly to the people, that is, place the food of salvation within their reach and fulfill our spiritual obligation, Fr. Nkardzedze demonstrates, God will provide for our material needs without our having to leverage the sacraments to obtain them. 
Paperback: $16.95 | Kindle: $9.99
TESTIMONIALS
"Excellent. Well written. Message to the point. We need it. Publish it." – Bishop George Nkuo, Bishop of Kumbo. 
"This book is a catechetical treasure, rich with theological reflections on the collection and use of money in the Church. It is a well-articulated theology of money with appropriate and apt biblical references that emphasize the divine preference of mercy to sacrifice, the role of charity as the kingpin of all virtues, and that abuse of money does not take away its use." – Rev. Kushu Solii Ngah (Ph.D/STD Syst, Theo.) [from the book's Foreword)
"Thank you for writing this book, and may it be used in many houses of priestly formation." – Dcn James Keating, PhD, Prof of Spiritual Theology, Kenrick Glennon Seminary, St Louis Missouri.
"This slim publication is a treasure trove that should be publicised throughout the Church in Cameroon – not only in the Ecclesiastical Province of Bamenda. Hence, the urgent need to consider a French edition."
– Martin Jumbam, author of From the Highlands of Nkar to the World
ABOUT THE AUTHOR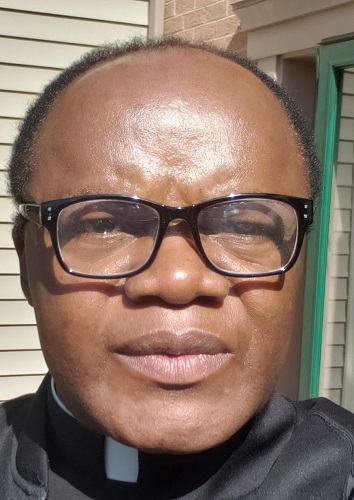 Fr. Eugen Nkardzedze is a priest from the Diocese of Kumbo serving as fidei donum in the Diocese of Beaumont, Texas. He received a PhD in systematic theology from the Catholic University of America, Washington, D.C. He recently published the very high selling The Spirituality of Humor and Laughter: Why Good Things Happen to Bad People.
OTHER PRACTICAL THEOLOGY BOOKS
The Art of Listening to Young People: A Pastoral and Scientific Guide by Amoris Christi Listening is a form of encounter that allows us to be with another person, to see through their eyes, and to journey with them. The Art of Listening to Young People uniquely blends...
read more