God Alone! Solo Dios Basta!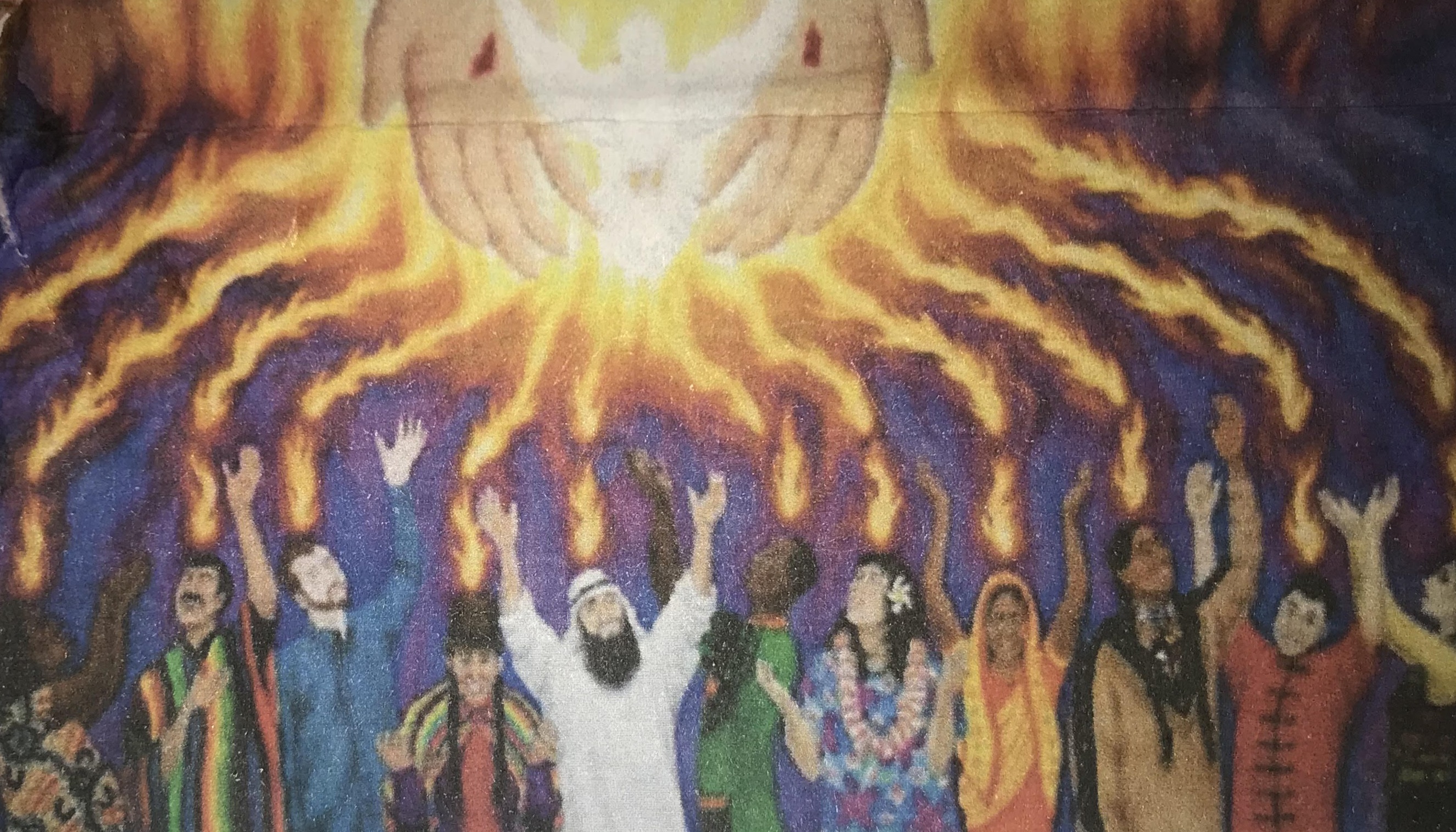 About 10 years ago, Ronda Chervin received about 4 months of beautiful locutions from the Trinity. She assembled them into a booklet called God Alone! Solo Dios Basta. This is what the Trinity told her.
SIX TOES IN ETERNITY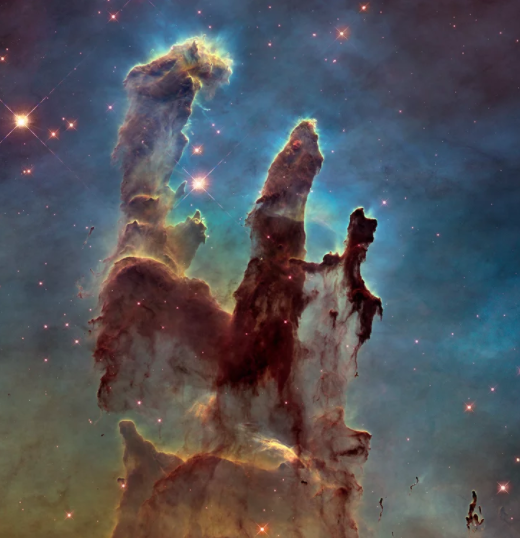 During most of my marriage I wrote journals and letters to a spiritual mentor. Excerpts from these writings up to 1996 found their way into a book published by C.M.J. Marian Publishers called Becoming a Handmaid of the Lord. The journal writings and letters include early adventures in widowhood and also described fictionally in a novel I wrote called Last Fling. Every few years, after becoming a widow, I started a new journal with a new title. These titles will now become Book Titles for A-F for Six Toes in Eternity, which may be downloaded for free below.
CALLED BY NAME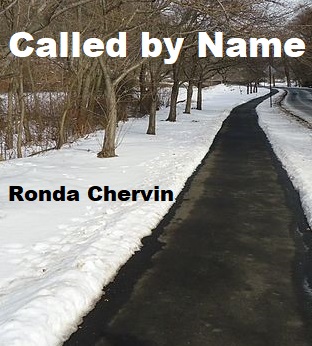 Spirituality can be defined as the way to God. Some seekers think of God as an impersonal divine energy. We Christians know that spirituality is not a method but a person. Jesus proclaimed, "I am the Way, the Truth, and the Life." The goal of spirituality: God's Way, My Way, Their Way, Your Way, Our Way, is union with God in all His beauty, goodness, truth and love in heaven. This book addresses these different Ways that lead us home to God.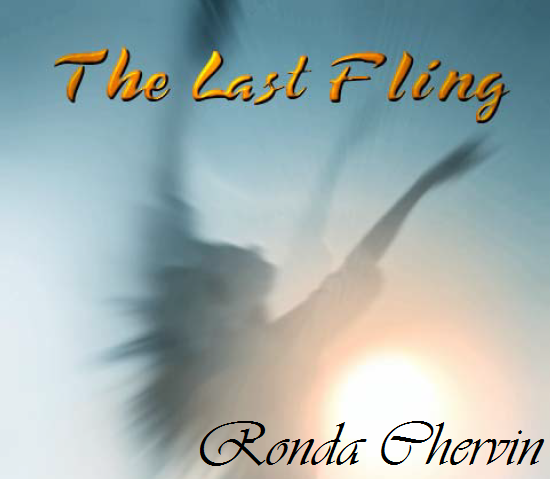 The Last Fling is a novel that was first published in 2003. This novel is about a Catholic widow's adventures looking for a second husband and trying a religious community.
Testimonials:
"How we grieve the loss of a loved one is complex, mysterious, and unique. Ronda Chervin's Last Fling peeks into her grieving process after her husband's sudden death plunges her into that unwanted world of 'widowhood'. Her struggles with her feelings, friendships, insecurities, longings, frustrations, and more eventually lead her to the source and object of all love. Trust in the Lord. The trip is worth it!" – Dianne Ahern, Author of the Today books and the Sr. Philomena books
"Chervin takes us on a spiritual adventure of a soul both ordinary and unique, as she struggles to emerge from the fantasies of worldly egoism into the authentic light of day. The spiritual life, Chervin reminds us, is not a magical mystery tour of religious novelties, but a taste of God's enduring love and perfect peace. Delightful and endearing!" — Dr. Heather M. Erb, author of The Path of Spiritual Happiness (En Route Books and Media, 2016)
"Dr. Chervin's book is a delightfully humorous and touching portrayal of a Catholic widow's adventures for a second husband. Dr. Margo Kemperdick is overly intellectual, obsessive, quirky, and childishly lovable, with an insatiable appetite for double burgers and our Lord. An absolute joy to read." – Dr. Suzanne Jamail, author of Healing from Heaven (En Route Books and Media, 2017)
SPIRITUAL FRIENDSHIP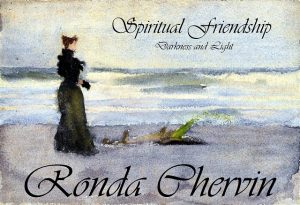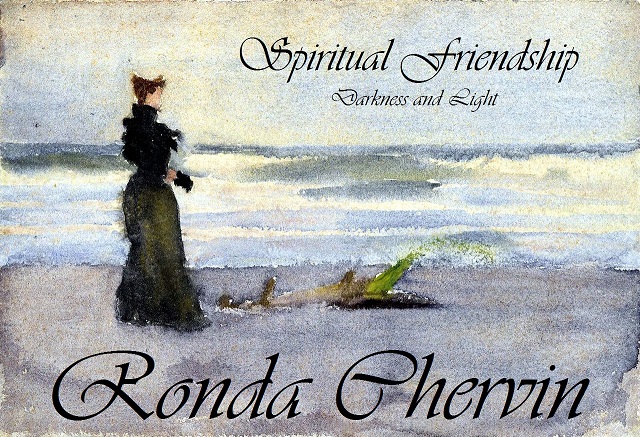 In an age where human relationships, across the board, are suffering an alarming decline, Dr. Chervin focuses her profound spiritual/philosophical background on the fundamental relationship of spiritual friendship. She provides a penetrating, phenomenological analysis of this most important but very often overlooked, and certainly under-examined, dimension of the spiritual life. Readers will discover healing and liberation in these beautiful insights, as well as a "relational compass" that will serve them for the duration of their spiritual journey. – Fr. Lawrence Tucker, SOLT, author of The Prayer of Jesus Crucified
Testimonials:
Rich in the wisdom of the saints and in insights won from personal experience, Dr. Ronda Chervin's Spiritual Friendship: Darkness and Light is a fascinating guide to the exquisite joys and potential perils of that "foretaste of heaven" that is God's gift of spiritual friendship. – Kevin Vost, Psy.D., author of Memorize the Mass! and The Catholic Guide to Loneliness
In her book Spiritual Friendship, Darkness and Light,  Dr. Ronda Chervin brilliantly outlines the course, the associated bumps, and ultimate goals of authentic friendship in the Spirit. This journey is worth understanding and undertaking as it can and should lead to what Chervin accurately depicts as a foretaste of heaven. – Dcn. Dennis Lambert, Diocese of Phoenix, Author of The Table
Dr. Chervin's Spiritual Friendship is a powerful work. Honest about the difficulties we face, yet full of hope, reading it left me with a sense of deep peace and a renewed awe at Christ's desire for friendship with us, his nearness in Holy Communion, and appreciation for the gift of family. – Shane Kapler, Author of Marrying the Rosary to the Divine Mercy Chaplet