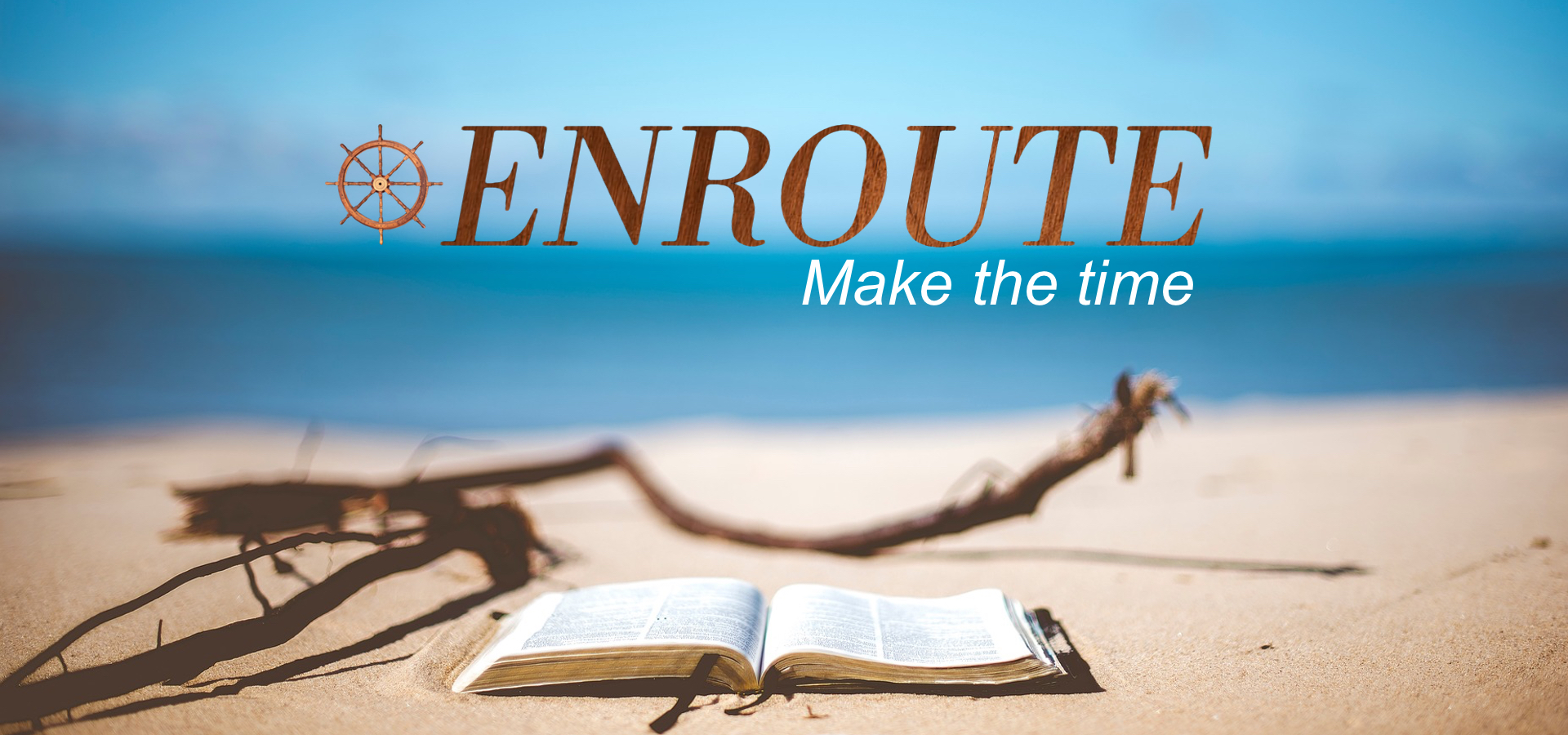 En Route Receives Kudos from the American Academy of Distance Learning
Ever since the French revolution of 1789 and the "Terror" of the French Directorate of 1795-1799, opponents of institutional murder have found it difficult to publish views to the contrary of killing sprees like that of the French sans culottes. . . . That has created a counter market for specialized publishing by individuals with a gift for publishing who defend traditional order. Two contemporary examples are St. Augustine's Press founded by Bruce Fingerhut, and En Route Books founded by Sebastian Mahfood and Ronda Chervin, publisher of my novel "Coda." In other words, these two individuals . . . are the lone defenders of the civilization, culture and philosophical and theological truths of "the West." [Read more]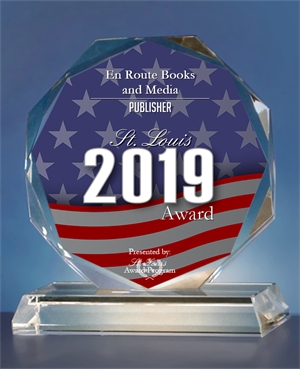 En Route Books and Media Receives 2019 St. Louis Award
St. Louis Award Program Honors the Achievement
ST. LOUIS September 3, 2019 — En Route Books and Media has been selected for the 2019 St. Louis Award in the Publisher category by the St. Louis Award Program.
Each year, the St. Louis Award Program identifies companies that we believe have achieved exceptional marketing success in their local community and business category. These are local companies that enhance the positive image of small business through service to their customers and our community. These exceptional companies help make the St. Louis area a great place to live, work and play. [click here for more]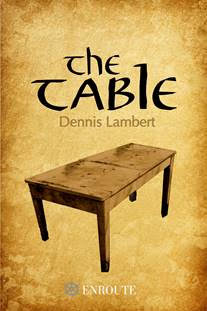 Congratulations to Dennis Lambert, author of The Table, for his winning two 2018 Catholic Press Association Awards Including 1st Place Award for Best Book By A Small Publisher, and a 3rd place award for best over all Catholic Novel!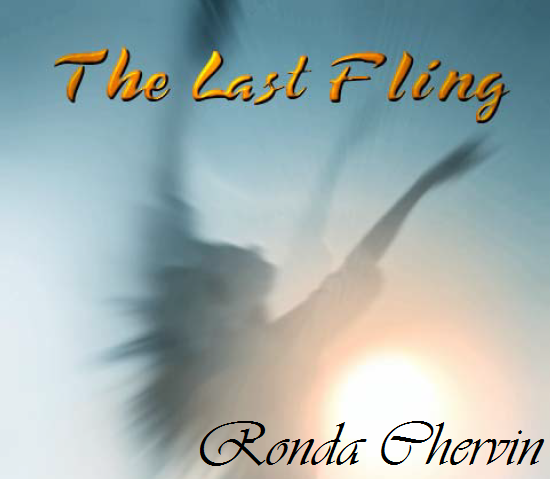 FREE BOOK
"Chervin takes us on a spiritual adventure of a soul both ordinary and unique, as she struggles to emerge from the fantasies of worldly egoism into the authentic light of day. The spiritual life, Chervin reminds us, is not a magical mystery tour of religious novelties, but a taste of God's enduring love and perfect peace. Delightful and endearing!"
— Dr. Heather M. Erb, author of The Path of Spiritual Happiness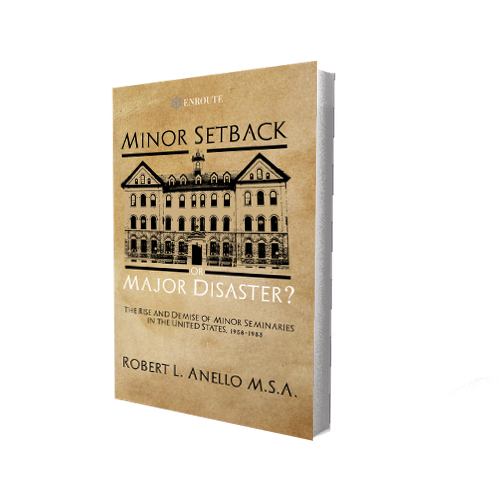 Minor Setback or Major Disaster presents the history of minor seminaries from the concept's inception following the sixteenth-century Council of Trent's mandate for a new training method for the Catholic priesthood up to the present.  It describes the function and purpose of the "minor seminary," which…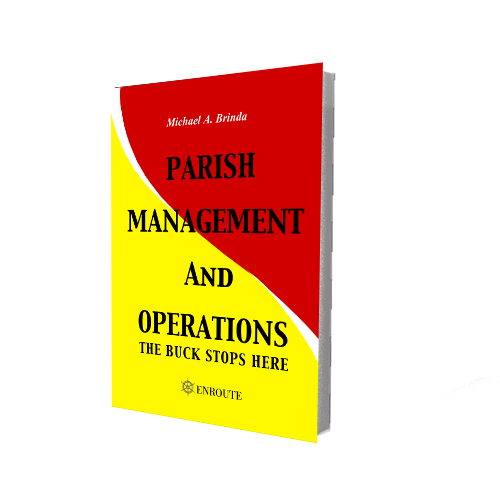 How often have we heard the sayings, "It's harder than it looks" and "If it were easy everyone would be doing it"? These sayings were never more appropriate than when they are applied to the field of parish management and operations. Every how and why detail in parish management and operations . . . is in fact a lot harder than it looks…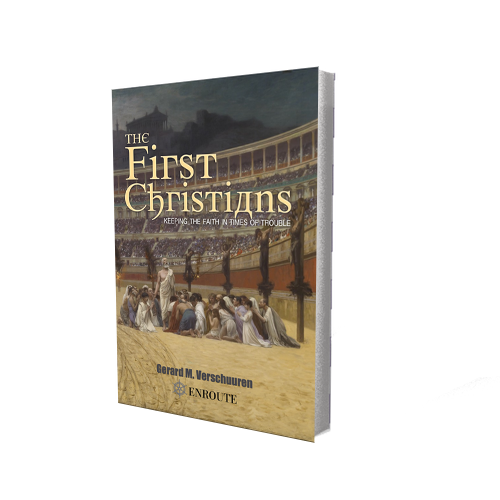 In this book, we speak about these first Christians mainly through the people who gave them a voice and a compass: the Church Fathers. They were their leaders and their teachers, heirs to the apostles. They were also the ones to tell us, present-day Christians, about the deep Faith of the first Christians…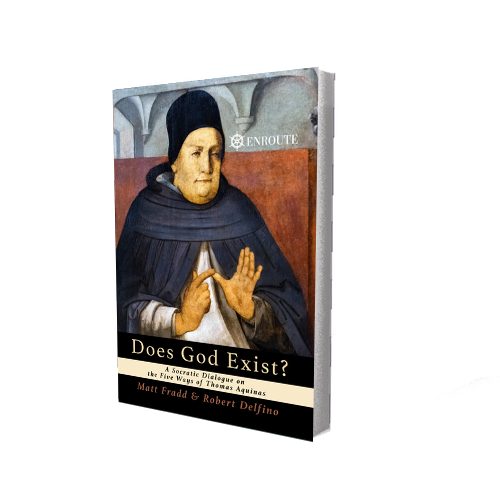 If you want an easy and fun way to understand St. Thomas Aquinas's five arguments for the existence of God, this book is for you. Written as dialogue between Lucy and AJ in a coffee shop, these arguments are presented by Fradd and Delfino in every day language, with helpful examples and analogies, and by raising and answering objections along the way. Additional resources at the end of the book will deepen your understanding of the material, help you to grow in wisdom, and strengthen your faith.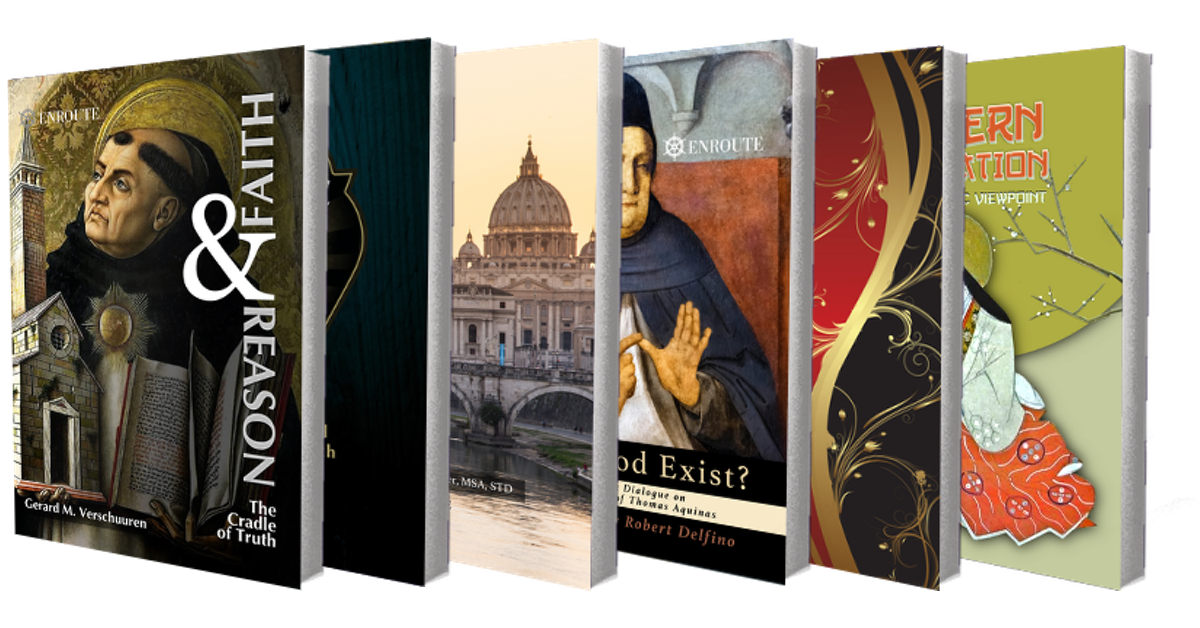 POPULAR SPIRITUALITY BOOKS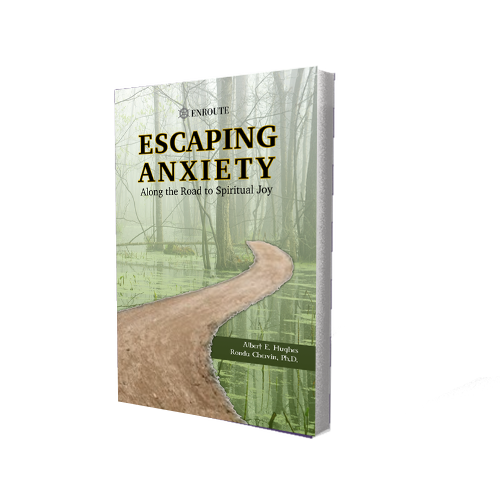 Escaping Anxiety along the Road to Spiritual Joy is not a "simple" book of advice, which could turn out to be ineffective because too "pat." Instead it evolved into something that could actually be a new genre! How so? Well, have you ever seen…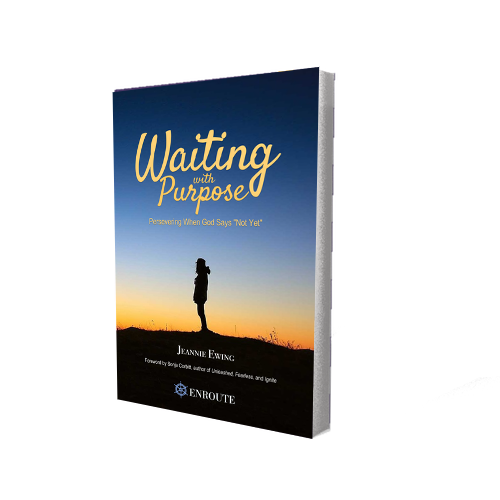 All of life involves waiting. We wait at stoplights. We are caught in traffic jams. We agonize over medical test results. We hang on to a much-anticipated getaway. Sometimes, we wait to finish a project, welcome a new relationship, or open our hearts to the work God has begun in us. Regardless of how…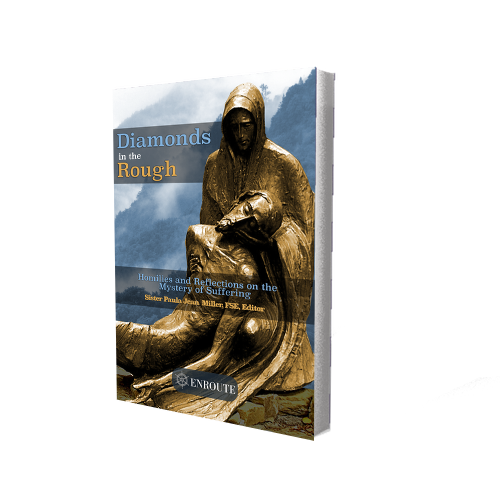 Theologians in their final months at St. Vincent de Paul Regional Seminary, Boynton Beach, Florida, reflect on the meaning and purpose of human suffering in the life of the Christian. In these homilies and reflections on key passages of St. John Paul II's apostolic letter "The Mystery of Human Suffering" (Salvifici Doloris, 1984), co-suffering with Jesus Christ…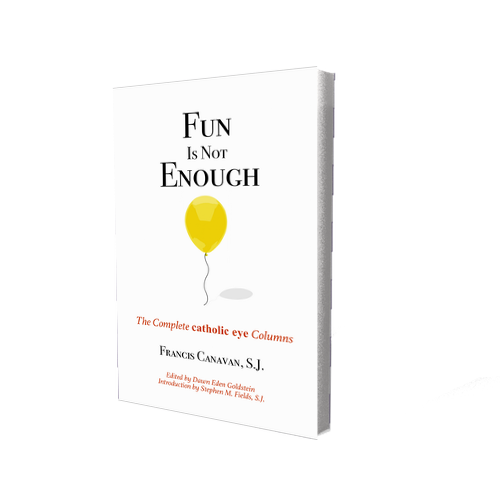 Francis Canavan, S.J., was a professor of political science, a leading Edmund Burke scholar, and an essayist whose thoughts on faith, politics, and culture earned him accolades from many prominent Catholic minds of his time, including Robert P. George, George Weigel, Richard John Neuhaus, and Gerard V. Bradley…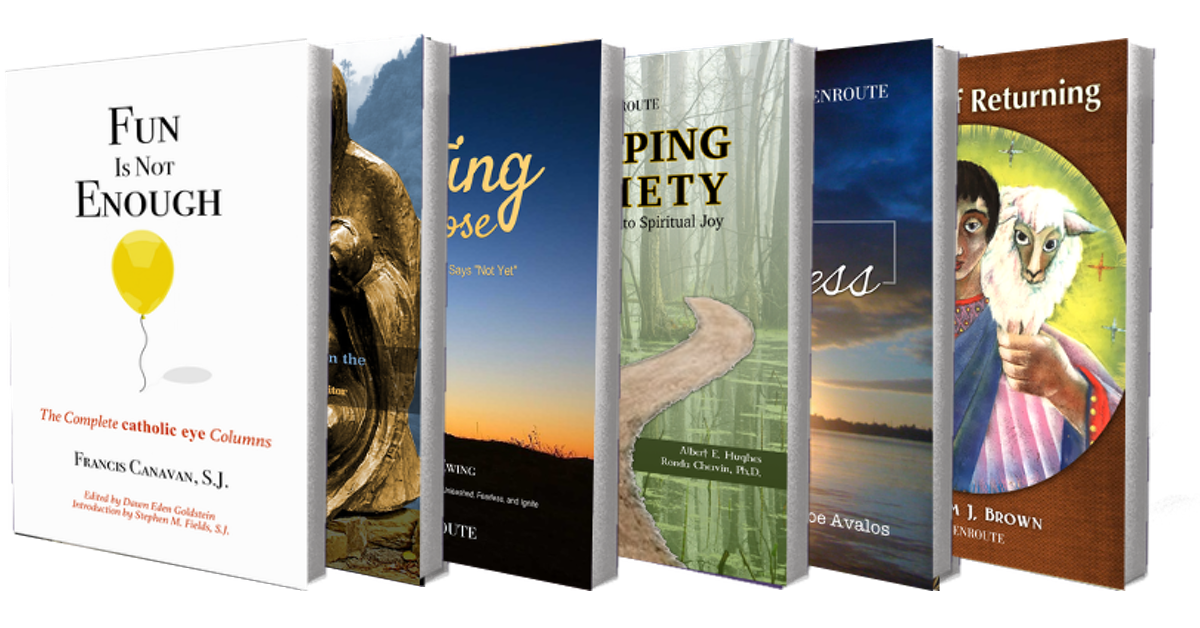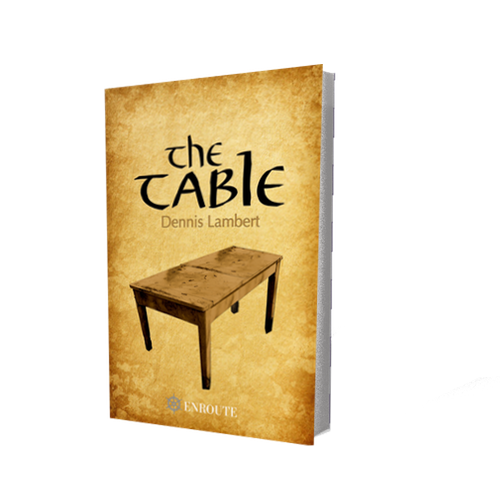 First century Christianity and present-day musical aspirations meet in the story of a miracle table built by the grandfather of Jesus Christ.  The table is placed in the hands of a Centurion named Cornelius following the death of the Messiah. Given the title of table bearer and a mission, Cornelius begins a history of bringing peace to those who encounter the table…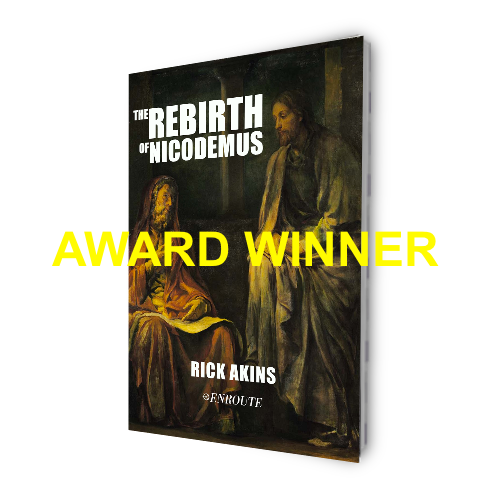 As the Romans prepare to destroy Jerusalem and its Temple in 70 A.D., the Apostle John visits the elderly Pharisee, Nicodemus. The last surviving Apostle seeks information for his writing of the fourth Gospel.  As a young and prideful scribe, Nicodemus told King Herod where the 'king of the Jews' would be born. From this mistake, the children of Bethlehem were butchered. Follow the Pharisees' interactions with Jesus as he learns to bring Christian forgiveness into his own life, while John learns the secrets to writing his dramatic account of Christ's life.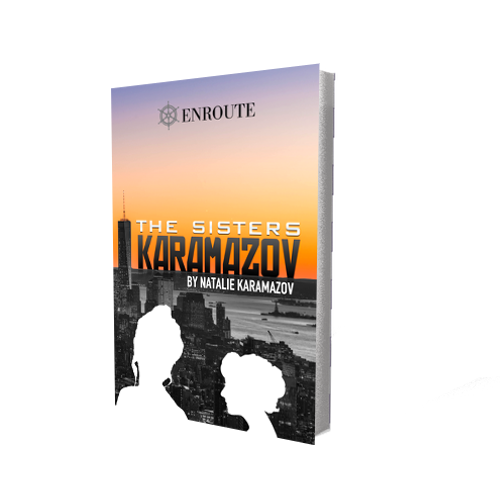 "So what kind of a title is that Hmmph! The Sisters Karamazov? So you think you're a female Dostoevsky? Isn't that more than a little arrogant?" Let me explain. The idea for writing this fictionalized account of my life came in this way. A friend of mine once announced proudly: "I'm reading the famous Brothers Karamazov by Dostoevsky." "You may not believe it…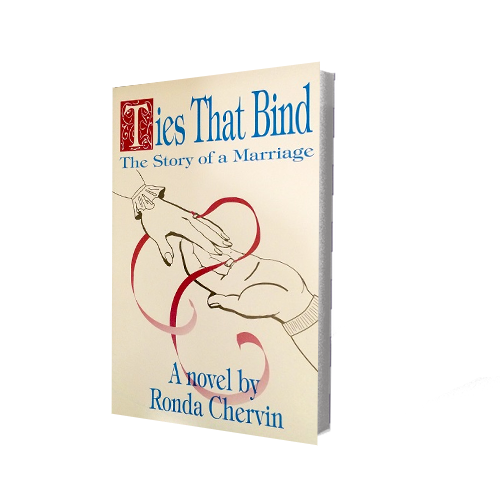 January 4, 1984 would be a day to remember for Margo Kemperdick. It began when the thirty-five year old woman walked out of her dilapidated, wooden frame row house in the South Bronx one morning to get her mail, and saw the bulky brown paper-wrapped package…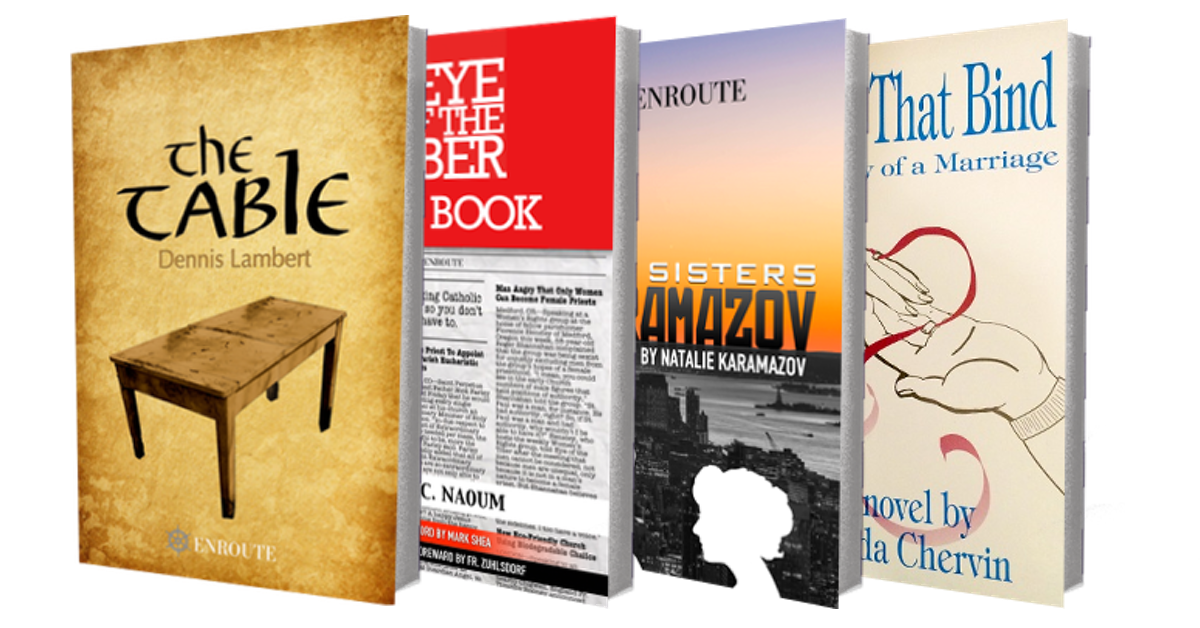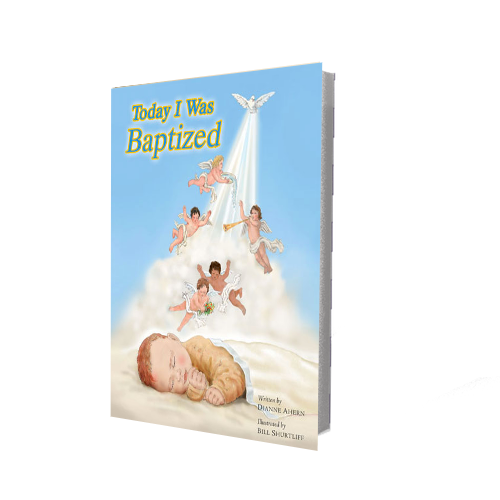 All time best seller! Begins with a children's story about a baby's baptism day-told from the baby's perspective! Includes short essays that explain the sacrament of Baptism. The book becomes a keepsake for this very special day allowing parents, godparents, and others to describe the day. This book carries the imprimatur of the Catholic Church…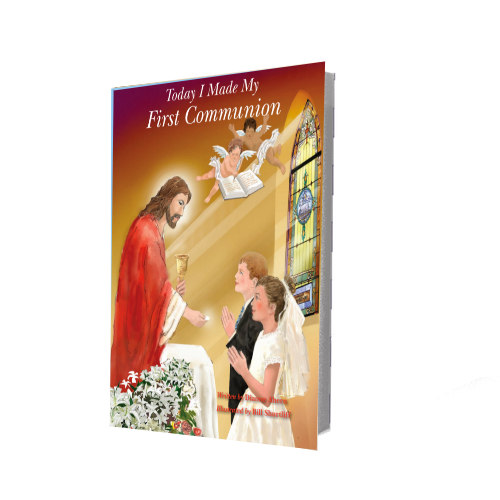 A favorite gift for First Communion! Join Maria and Riley and their classmates as they offer to help Father Hugo solve the Mystery of the Eucharist. Learn about the Church, the Mass, music and prayer. "Look in the Back of the Book" for clues and information on the sacrament. A keepsake book to record events of the day. This book carries the imprimatur of the Catholic Church…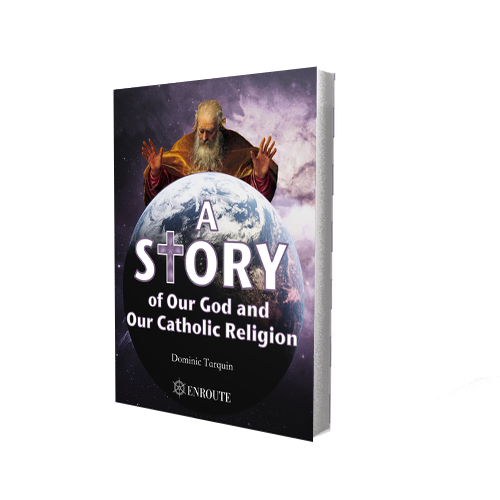 Catholic children should have a basic understanding of their faith before receiving the sacraments of reconciliation and communion. The goal of this book is to help young children to understand the Catholic religion and to prepare them for these sacraments.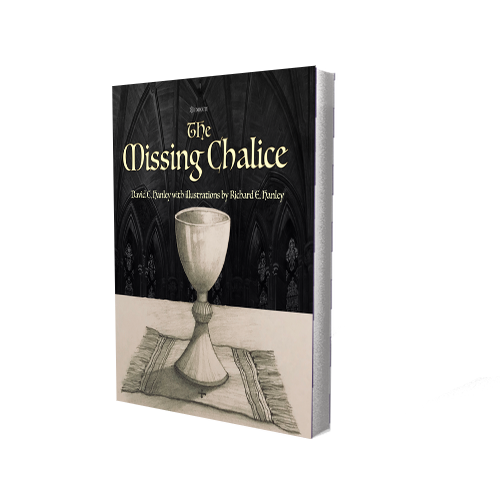 In this children's mystery, an experienced pastor finds his special chalice missing. Senior Server Brian Jacobs has been serving at daily Mass for five years. He understands the importance of the chalice for Mass and for Fr. Leveque, the founding father of St. Francis of Assisi Catholic Church…