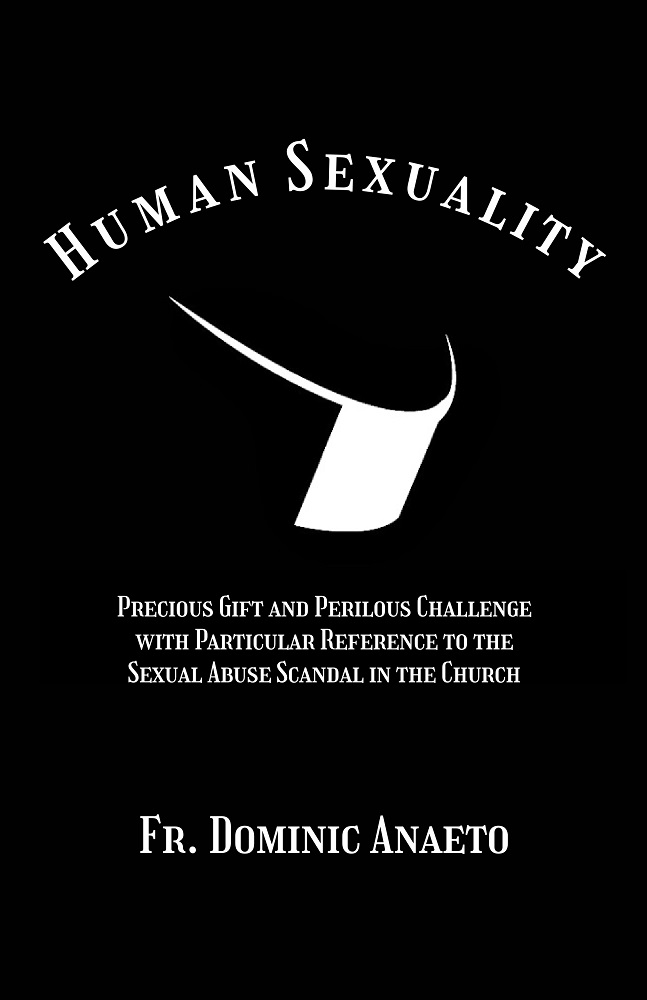 Human Sexuality: Precious Gift and Perilous Challenge with Particular Reference to the Sexual Abuse Scandal in the Church
by Fr. Dominic Anaeto
We live in an age when our sexuality speaks loudly and clamors for attention, so it is good that celibate men and women, and those who are married and single, prayerfully address this aspect of their lives which can present to them both a precious gift and perilous challenge. While the Catholic faith teaches that our sexuality is meant to conform unto love in order to serve a higher good, we acknowledge the very human failings, particularly in reference to the sexual abuse scandal, that have caused so much harm among the faithful. The intention of this book is to penitentially address those realities and call us back to the teachings of Jesus Christ.
Paperback: $14.95 | Kindle: $9.99
TESTIMONIALS
"How are we to untangle the threads of sin, tragedy, and misguided policy in the sex-scandals of our times?  Surely, this requires an in depth analysis of the deepest meanings of sexuality. Reading Fr. Dominic Anaeto's book, with its penetrating and original insights, is a way to begin." – Dr. Ronda Chervin, Emerita Professor of Philosophy, Holy Apostles College and Seminary, author of numerous books on philosophical spirituality, Catholic TV and Radio presenter
"This is a new and unique exploration of the sexual nature of the human person as seen through the lens of both psychology and theology. The necessity and means of the proper formation of an integrated sexuality for both the celibate person and the married person is clarified, as well as some of the circumstances in modern life that can lead to a disintegrated and deformed sexuality. These insights can help us understand the intricate and fragile beauty of human sexuality as well as the complex and sorrowful nature of sexual abuse in individuals, in marriages, and in the recent scandals within the Church, as well as, hopefully, how to avoid the dangers of sexual abuse in the future." – Kiki Latimer, co-author with Stephen D. Schwarz of Philosophy Begins in Wonder
"Fr. Dominic Anaeto speaks the truth with courage, addressing the sexual abuse scandal with grace and honesty." – Dr. Cynthia Toolin-Wilson, Professor of Dogmatic Theology, Holy Apostles College & Seminary and author of Survivor: A Memoir of Forgiveness
ABOUT THE AUTHOR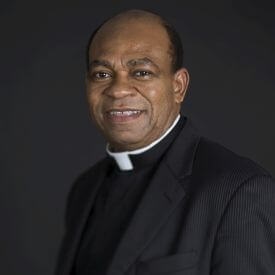 Fr. Dominic Ugoo Anaeto is a priest of the Catholic Diocese of Nnewi in Nigeria. He holds a License in Spirituality from Gregorian University in Rome, a Doctorate in Pastoral Theology from the Lateran University also in Rome, and a diploma from the Christian Institute for the Study of Human Sexuality at the Catholic Theological Union in Chicago, Illinois. He is a certified counselor on topics related to Human Development and Human Sexuality. He has served as the Director of the Master of Arts in Pastoral Studies program at Holy Apostles College & Seminary in Cromwell, CT, and as Director of Pastoral Formation at St. Mary's Seminary in Houston, TX.
OTHER PRACTICAL THEOLOGY BOOKS
The Art of Listening to Young People: A Pastoral and Scientific Guide by Amoris Christi Listening is a form of encounter that allows us to be with another person, to see through their eyes, and to journey with them. The Art of Listening to Young People uniquely blends...
read more