 Into the Heart of Saint Joseph
by Jason Schreder
What was on St. Joseph's heart and mind when he held Jesus for the first time? What would it have been like to be the head of the Holy Family? Into the Heart of St. Joseph immerses the reader into St. Joseph's interior life as the Husband of Mary and Zealous Defender of Christ. In this reflection, St. Joseph is shown to be a "righteous man" (Matthew 1:19) who reveals a man after the Lord's heart in answering the call to be the Guardian of the Holy Family and a spiritual father to all.
Paperback: $TBA | Kindle: $9.99
ABOUT THE AUTHOR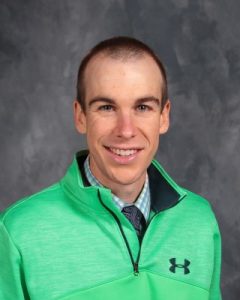 Jason Schreder is a husband and father of five children. He currently serves as the 5th-8th Grade Religion Teacher at St. Matthew School in Champaign, IL. He has been in Catholic Education for over fifteen years striving to inspire others to follow Christ. 
OTHER CATHOLIC SPIRITUALITY BOOKS
Awake with Christ: Living the Catholic Holy Hour in Your Home by Annabelle Moseley We are about to undertake an exhilarating journey together. Throughout this book, we will travel to the Mount of Olives implementing the tools of the garden as we keep the Holy Gardener...
read more