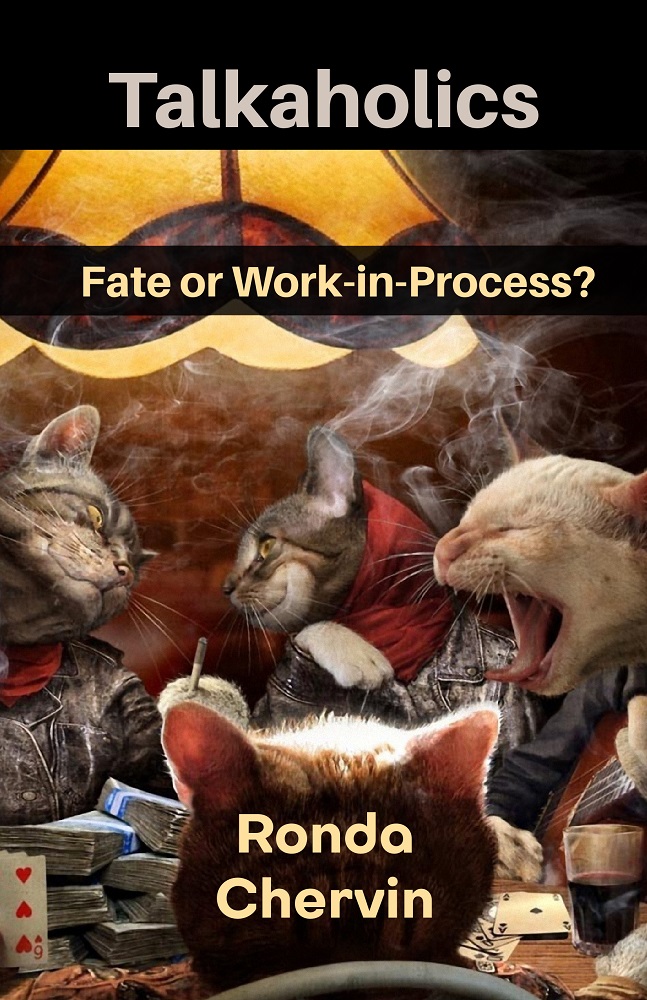 Talkaholics: Fate or Work-in-Progress
By Ronda Chervin
Why would I ever think I talk too much? Here are some tiny stories to show you why:
"Ronda," asked my spiritual director, "what would it be like if you joined a table (at the seminary where I was teaching and took my meals) and didn't talk first?"
"Ronda," a co-professor at a university told me: "when you interrupt me while I am talking it feels as if you think nothing I am saying is important, only what you say!"
"Ronda," a mentor asked me: "how many sentences do you enunciate which start with the word I"?
"Ronda," someone said: "it's as if when I talk your foot is on the brake, but ready in a second to jump onto the accelerator to say what you wanted to say, not as a response, but just what you happen to think is more important."
During a conversation with another talkaholic, David Dowd, a co-author of mine of the book "Always a New Beginning, " we joked this way: "How about we start a group called Talkaholics Anonymous?"
Paperback: $9.95 | Kindle: $4.99
TESTIMONIALS
"How is it that in a society where so many people are experiencing an absence of meaning in their life, there seems to be an epic amount of talking taking place? And this verbosity tends to be rather shallow. It's light years away from, and not even remotely similar to, the depth of conversation of the ancients; such as we witness in the Socratic Dialogues of Plato. No… the garrulousness of our times is more of a symptom than a solution to the emptiness people are experiencing. Thus, the popularity of books such as The Purpose Driven Life by Rick Warren; or Victor Frankl's classic… Man's Search for Meaning. In this little book, Talkaholic, Dr. Ronda Chervin, the most published Catholic philosopher in the USA (80 books and counting!), takes on this explosion in loquacity and, to use contemporary parlance… "crushes" it! Dr. Chervin, a master of existential/philosophical analysis, walks the reader through this fascinating question of talkaholism, and in the process, witnesses to the truth of Jesus' profoundly insightful statement: 'A man is not debased by what goes into his mouth, but by what comes out of it. For what comes out of the mouth proceeds from the heart.' (Matthew 15:11, and 15:18)." – Fr. Lawrence Edward Tucker, SOLT, author of The Prayer of Jesus Crucified; Adventures in the Father's Joy! (CMA Book Award); To Whom the Heart Decided to Love (CMA Book Award); The Redemption of San Isidro (CMA Book Award); and Masters of Interior Space
"This book is the cat's meow! It will be the talk of the town!" – Dr. Sebastian Mahfood, OP, author of The Narrative Spirituality of Dante's Divine Comedy
ABOUT THE AUTHOR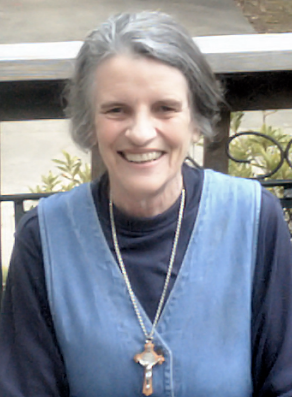 Ronda Chervin, PhD, is a professor of philosophy, widow, grandmother, and great grandmother. She has taught at Loyola Marymount University, St. John's Seminary of Los Angeles, Franciscan University of Steubenville, Our Lady of Corpus Christi, and Holy Apostles Seminary and College. She is the author of numerous books about Catholic living and presents on EWTN and Catholic Radio. Most well-known of her books are The Way of Love, Treasury of Women Saints, Avoiding Bitterness in Suffering: How our Heroes in Faith Found Peace amid Sorrow, and, most recently, with co-author Albert Hughes: Escaping Anxiety on the Road to Spiritual Joy. 
OTHER CATHOLIC SPIRITUALITY BOOKS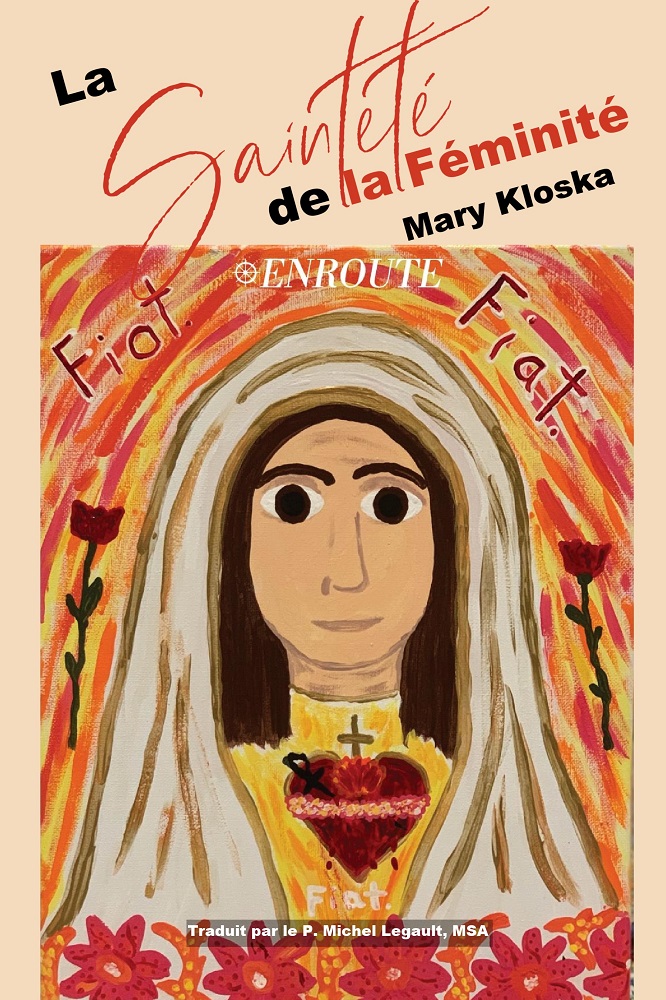 Below is a spiritual talk that Mary gave to a group of Polish youth at a retreat center in Babliniec, Poland about the Love that God has for them. It was on September 3, 2005 and is translated by Hania Przybylo. You can listen to this both in my English and Hania's...
read more