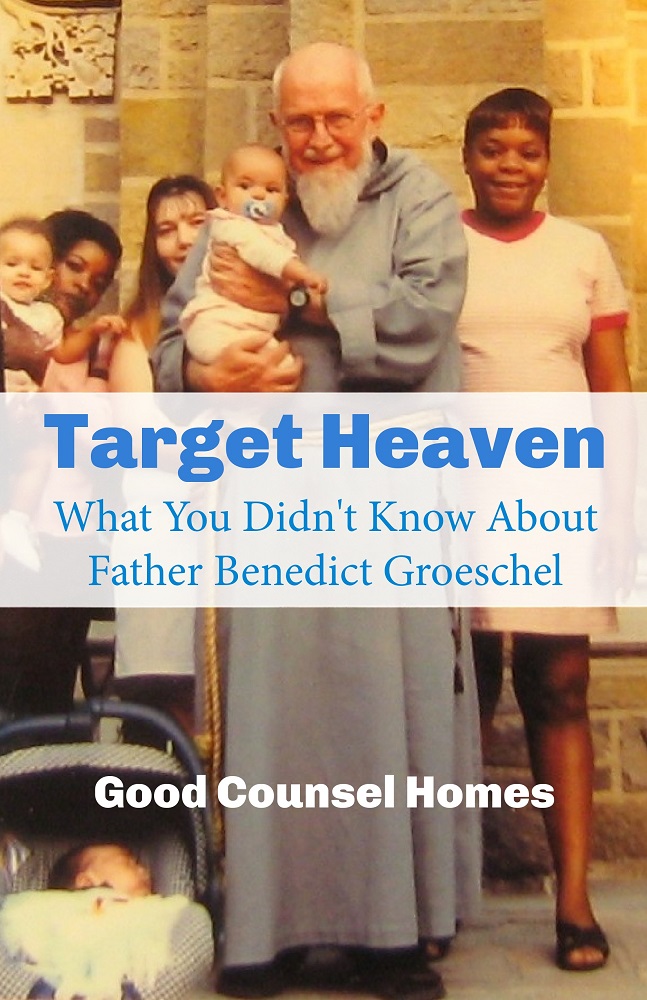 Originally published as
Father Benedict Groeschel: A Conversational Biography
, ©
Good Counsel Homes
, 2014.
Target Heaven: What You Didn't Know About Father Benedict Groeschel
by Good Counsel, Inc.
Mother Agnes Mary Donovan, SV, opens this book by proclaiming Fr. Benedict Groeschel a prophet. "Father Benedict has," she explains, "forcefully proclaimed the Word to the world through his books, his preaching, and through EWTN. He has proclaimed the Word in a thousand ways to all of us who needed hope. He has guarded the Church and the treasures of its grace. We really can't imagine the millions who have listened to him and who have been blessed." And with that, this book carries the reader through half a dozen interviews on the life of Fr. Groeschel, including his own testimony, concluding with a statement from his successor, Fr. Fidelis Moscinski, CFR, as Chairman of Good Counsel Homes. A work of grace, by grace-filled people.
Paperback: $19.99 | Kindle: $9.99
TESTIMONIALS
"Father Benedict Groeschel brought together the truthful parts of modern psychology with the absolute truths of the Faith. He was a priest counselor of the highest order." – Dr. Ray Guarendi, Host of EWTN's "Living Right with Dr. Ray"
"Fr. Benedict Groeschel was a man of deep prayer, steadfast faith and courageous action. He promoted the mission of the Church by responding to the challenges of our age with his unwavering witness to Christ's truth and love. He loved the poor. He helped those in difficulty. He taught by word and example. His writings and his television programs continue to instruct and inspire. This collection will introduce you to a remarkable Franciscan who was a true priest of God." – Fr. Gerald E. Murray, Pastor, Holy Family Church, New York, NY, Member of EWTN's "The Papal Posse"
"I met Father Groeschel in New York City in the mid-1970's. We hit it off from the start. and he was my sponsor when I officially came into the Catholic Church. We often discussed positive and negative relationships between psychology and the Faith. For me it was rare to meet anyone thinking about such topics at that time – and even rarer to meet someone living such an obviously spiritual and holy life. I think reading about Fr. Groeschel should be a blessing." – Paul C. Vitz, PhD, Senior Scholar, Divine Mercy University, Psychology Professor Emeritus, New York University
ABOUT GOOD COUNSEL HOMES
Good Counsel is a nationally recognized nonprofit leader and innovator in creating supportive residential care and community-based services for homeless, expectant, and new mothers and their children in the context of the Catholic social tradition. Pregnant and expectant mothers, with or without other born children, including mothers with mental health or addiction challenges, from any location, are able to receive help in a Good Counsel home.
Good Counsel was founded in 1985, and its outreach program continues to this day. Good Counsel now has four homes: three in the New York State counties of the Bronx, Richmond (Staten Island), and Rockland; and in New Jersey's Burlington County (just outside Camden and very near Philadelphia).
For more on Good Counsel Homes, visit their website at https://www.goodcounselhomes.org/
OTHER CATHOLIC SPIRITUALITY BOOKS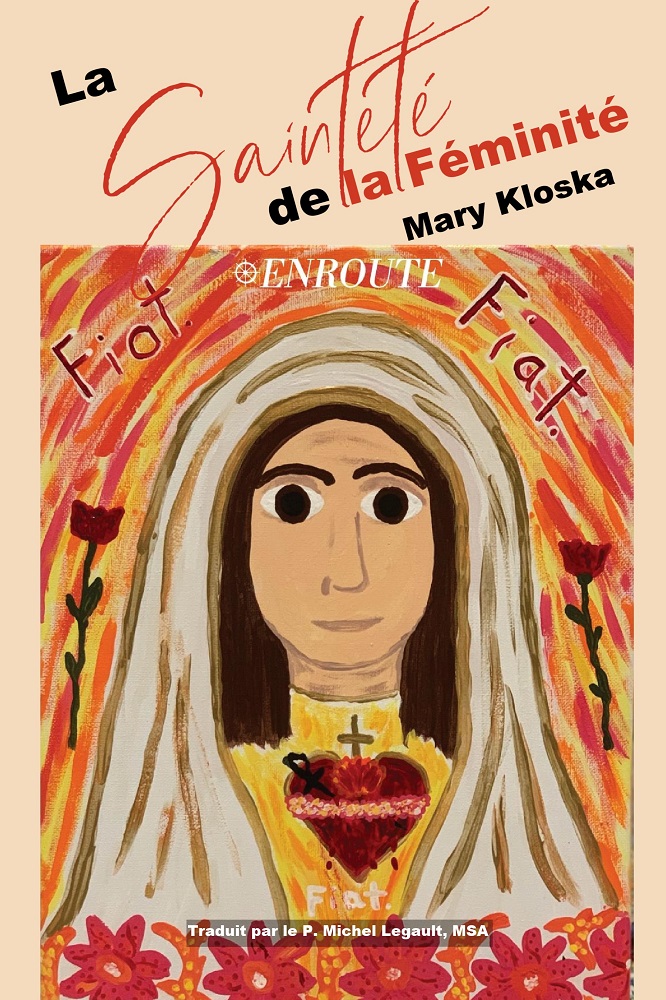 Below is a spiritual talk that Mary gave to a group of Polish youth at a retreat center in Babliniec, Poland about the Love that God has for them. It was on September 3, 2005 and is translated by Hania Przybylo. You can listen to this both in my English and Hania's...
read more