The Sea Lord's Bookshelf
by Reverend Vincent A. Salamoni, M.S.A.
This book is a catalyst, of a beginning voyage.
Here it is a short one, yet being a long interesting one.
It starts a new genre / category / oeuvre. It is a prototype book.
These are commentaries of special nautical books about virtues.
The collection includes previews of past and future voyages.
In words, it develops a nautical spirituality.
Paperback: $3.99 | Kindle: 99 cents | PDF: Free
ABOUT THE AUTHOR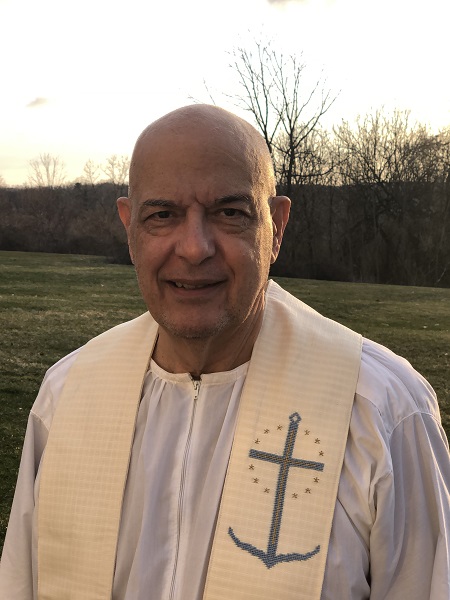 Fr. Vincent A. Salamoni, M.S.A., is a member of the Society of the Missionaries of the Holy Apostles (M.S.A.). Their charism is to promote, form and accompany vocations to the priesthood and other ministries.
He ministered from on board from a dugout canoe in the Peruvian Amazon to on board the USS ENTERPRISE (CVN-65) nuclear air carrier, which is not the starship!
He is retired from in the Chaplain Corps of the United States Navy.
Now, he is a Provincial Emeritus of the MSA-USA and is being through, with, and in, the Mercy Ocean.