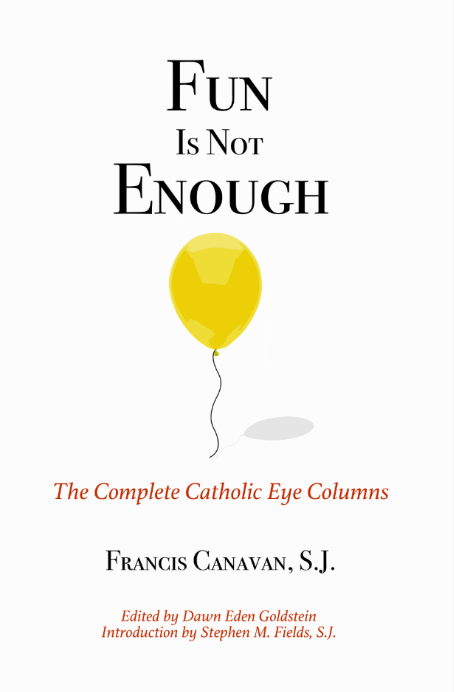 Francis Canavan, S.J., was a professor of political science, a leading Edmund Burke scholar, and an essayist whose thoughts on faith, politics, and culture earned him accolades from many prominent Catholic minds of his time, including Robert P. George, George Weigel, Richard John Neuhaus, and Gerard V. Bradley. But Canavan's appeal extended well beyond the intelligentsia. For more than twenty-five years, he contributed to the catholic eye newsletter, making his wisdom accessible to the ordinary person in the pew. Fun Is Not Enough collects all the prophetic insights catholic eye readers loved, so that Canavan may inspire a new generation with his contributions to contemporary debates on religious and political liberty, the dignity of human life, and the nature of marriage.
Order your copy of Fun is Not Enough today!

Clip of Dr. Dawn Eden Goldstein introducing the book at the Human Life Review awards dinner
celebrating the centennial anniversary of Fr. Canavan's birth.
---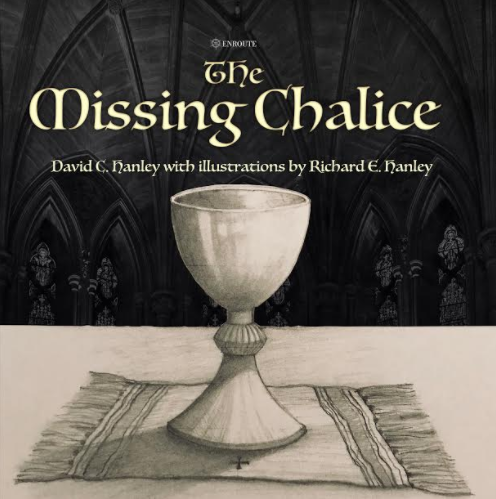 David C. Hanley tells the story in this children's mystery of an experienced pastor who finds his special chalice missing. Senior Server Brian Jacobs has been serving at daily Mass for five years. He understands the importance of the chalice for Mass and for Fr. Leveque, the founding father of St. Francis of Assisi Catholic Church. Brian's own father encourages him to do his part to help the pastor. Where is the 100-year-old chalice?
To find out, buy your copy of The Missing Chalice today!
---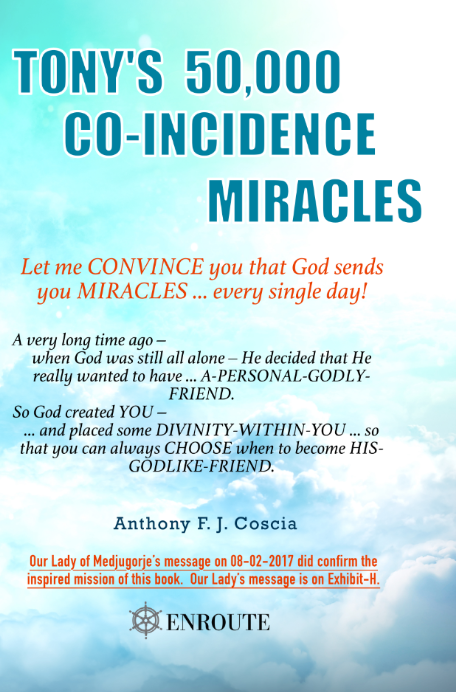 …God sends (every person) daily miracles.
…You will notice (your miracles) in this book.
… You already average (1,000 miracles a year)!
In prior generations of great faith and great prayer; it was fairly common for people to excitedly share with each other about the many personal miracles which each person noticed each day.
Unfortunately, our current civilization has become somewhat NUMB to the presence of God and to all of the daily miracles which God, our friend, still sends to each one of us every day. Sadly; many people do not even call miracles (a miracle) any more.  They now call miracles things like: (a mere accidental coincidence, a shocking
event, a crazy thing, a funny thing, a weird thing, a cool thing, etc).
When we allow God to become our friend, His miracles automatically show up in our daily lives — (miracles automatically exist wherever God exists). It was because of all the miracles which the people of old did notice in the bible; that people came to know and believe in God. Would anyone ever believe in God if they never saw or heard about a miracle? Even Jesus said in John 14:11: "Believe me for the sake of the works (miracles) themselves."
Our Lady of Medjugorje's message on 08-02- 2017 did confirm the inspired mission of this book. You can click on the following BLUE link because Our Lady's Medjugorje message is included as Exhibit H. Find the rest of the description here or by visiting the Popular Spirituality section. 
---
---
The church of Santa Maria delle Grazie in Milan . . . note DaVinci's shameless use of our En Route logo. Photo courtesy of Dr. Michela Ferri, author of Sacro Contemporaneo: Dialoghi sull'arte, coming summer 2018 in translation by En Route Books and Media.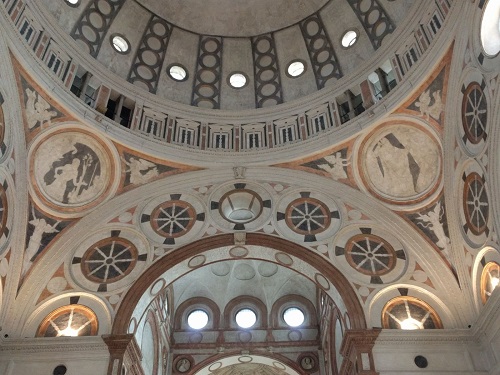 Dr. Cynthia Toolin-Wilson and Prof. Bob Hubbard present . . .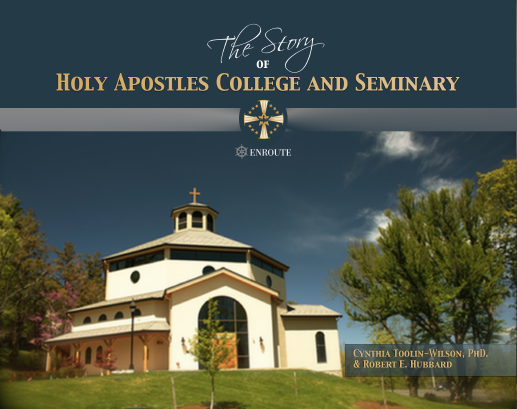 Now You Know Media presents . . .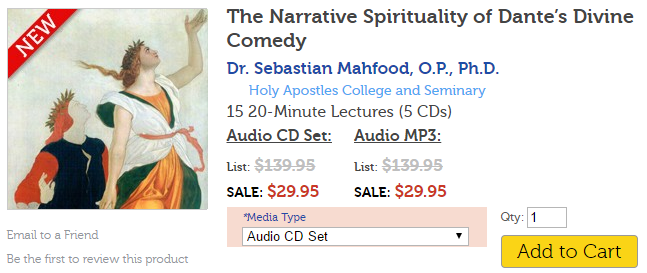 ---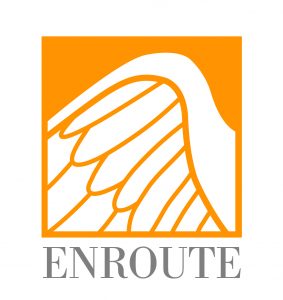 Welcome to WCAT Radio, En Route En Air! A link to the station has been posted in the menu bar above. Stay tuned as we take the themes of our books sky high!
---