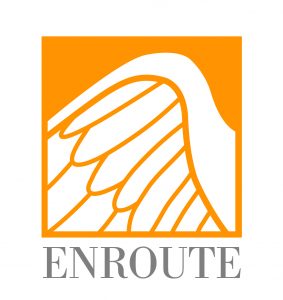 Welcome to WCAT Radio, En Route En Air! A link to the station has been posted in the menu bar above, and the programming will begin by noon today with an interview by Bob Olson. As we move through the month of October, more audio will be made available, buoyed up by the Holy Spirit, the spouse of Mary, in this Month of Mary! Stay tuned as we take the themes of our books sky high!
---
En Route Books and Media is proud to announce that it will now be producing the Aunt Dee's Attic Series by Dianne Ahern. Click on the images below to see each title.
According the production schedule as we continue our transition from Aunt Dee's Attic, En Route will be able to ship the titles as follows:
Part of the delay in the Today I was Baptized title is that En Route, courtesy of Dianne Ahern, has added 20 new pages to the book at no additional cost – so the books will remain available at the retail sale price of $19.95. Just when you thought this book couldn't get better – it just has! (See all the testimonials over the years!)
Update on the Adventure books – the printer has developed a new four-color process for these titles to enhance the quality. No additional charge! We'll have a more impressive interior as a result.
---
The Sacraments!
The Adventure Series