This course deals with the relationship between spiritual direction and the moral life. It comes out of the Catholic tradition, more specifically, from the moral and spiritual mindset of St. Alphonsus de Liguori, doctor of the Church, patron saint of confessors and moral theologians, and the founder of the Congregation of the Most Holy Redeemer. It does not claim to be an exhaustive treatment of either spiritual direction or the moral life. Its purpose is to examine the relationship between the two and, in the spirit of Alphonsus, do so in a way that is simple, practical, pastoral, focused on the poor and marginalized, and easy to implement. It wishes to make sound spiritual direction accessible to as many people as possible and to offer it across boundaries that, more often than not, have kept people apart, rather than united. It is a practical primer for an approach to spiritual direction that looks to the future by reflecting on the past and learning how both impinge upon the decisions of the present.
Get this course for only $50!
Download the course syllabus for free!
Finding our Way to God: Spiritual Direction and the Moral Life
"In his book Finding our Way to God: Spiritual Direction and the Moral Life, Fr. Dennis Billy, C.Ss.R., clearly outlines the necessary elements of spiritual direction, providing the best practical description of the process of spiritual direction that I have ever seen. May this treasure be read and used by many in their search for deeper intimacy with God." – Sister Marysia Weber, author of The Art of Accompaniment: Practical Steps for the Seminary Formator
"Participation in the course provided great benefits intellectually and spiritually that I can use in my ministry in religious education." – Patricia Topper, first student to complete the course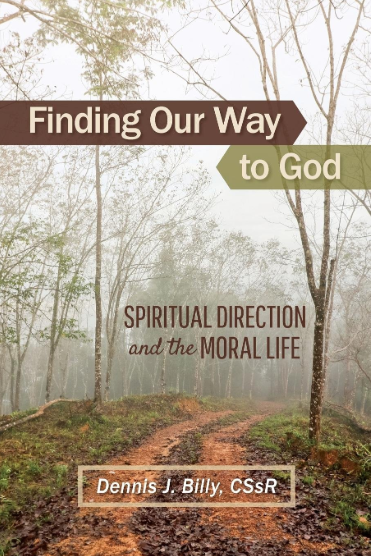 Interview with Fr. Dennis Billy, CSsR