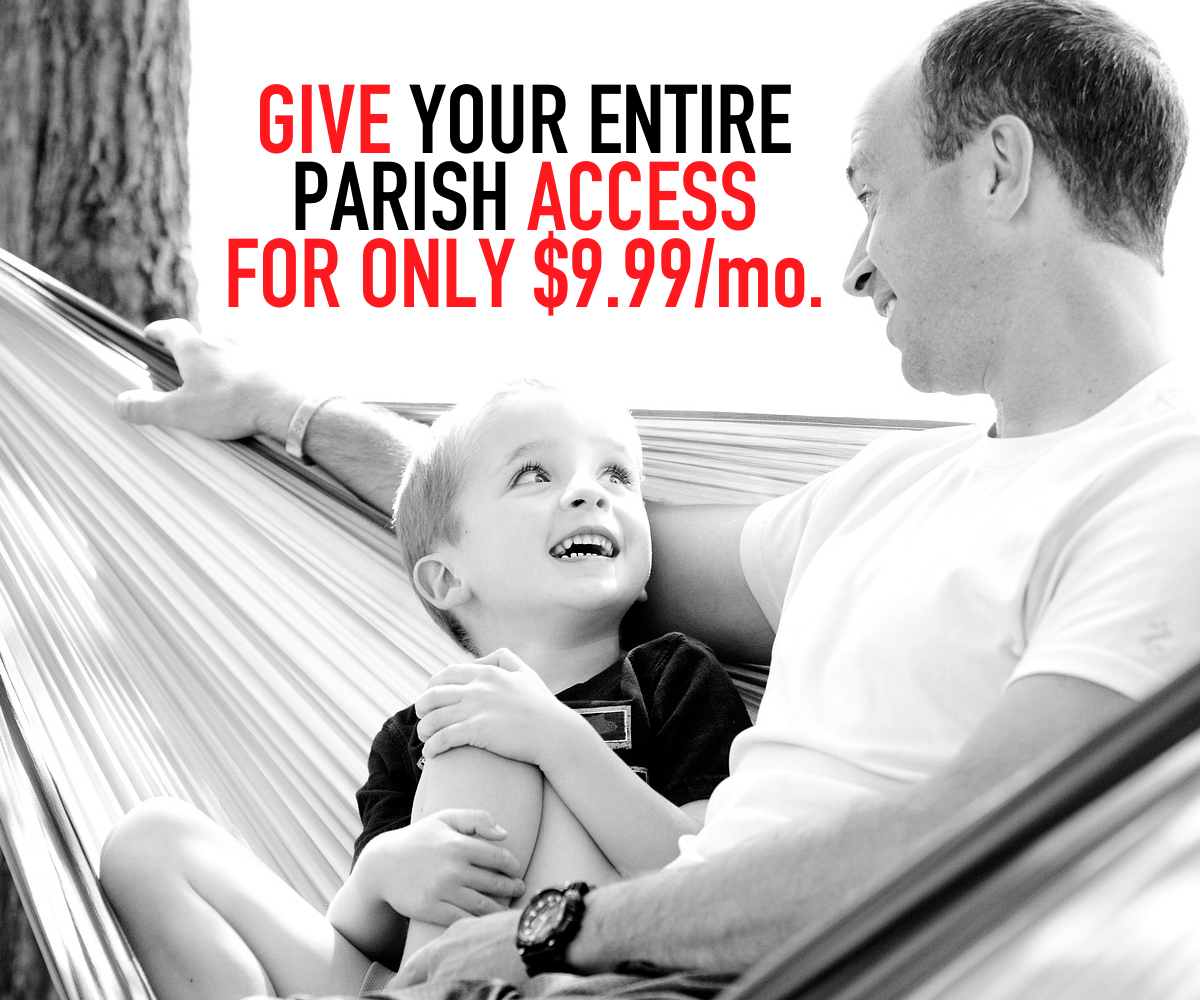 How would you like to receive Tiny Thomists for FREE? What if EVERY member of your entire parish could get it for free too?
Sounds awesome, right?
Wait no more. Tiny Thomists is now offering parish-level access to all parishes!
HERE'S HOW IT WORKS:
Have your parish priest or religious ed. director (let's call them the "point person") sign up for a regular subscription for Tiny Thomists at $9.99/mo.
Have them contact me using the Contact tab on the Tiny Thomists site. From there, they can request parish access to the program.
Once I receive their request (and initial payment), I will supply that point person with a special membership coupon code which can then be used by all members in that parish to access the entirety of the Tiny Thomists formation program (and all future issues as well!)
Share this page to your Priest and DRE and we can share Tiny Thomists with everyone at your parish!
Click here to get two FREE issues of Tiny Thomists.
SOLID FAITH FOR KIDS
Tiny Thomists is a life saver for families with young children that love their Catholic faith, but are always on the go. It works with the ebb and flow of constant and activity and allows the family to ground themselves in short, 5-10 minute blocks of Catholic prayer time that can be infused into your everyday life.
WHAT IS INSIDE
A two week lesson plan designed by professional Catholic educators
Simplified Summa sentence to memorize
Lectio Divina Bible verse to reflect on
Story of a Saint for each week to ask for their intercession
Saintly situation to read together that challenges your children to live virtuously
Read to me story where emerging readers can read the truths of Catholic doctrine to you
Gospel in Kid's Speak – the Sunday Gospel in words your young children can understand!
And there's more!
Private Parenting Community
Coloring pages
Family games
Activities
Arts and Crafts Ideas 
plus much, much more!