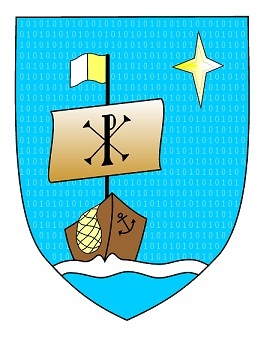 "Our barque is as good as our bytes!" – En Route
"Without fear we want to set out upon the digital sea,
embracing its unrestricted navigation with the same passion
that for 2,000 years has steered the barque of the Church."
– Pope Benedict XVI
En Route Books and Media, LLC, is a small Catholic publishing company owned by Dr. Sebastian Mahfood, OP, and operated out of its offices in St. Louis, MO.
Our mission is to promote the Catholic spiritual journey.
Contact us at contactus@enroutebooksandmedia.com or write to 5705 Rhodes Avenue, St. Louis, MO, 63109 or call (314) 706-1009.
---
About our Sales Associate Laura Van Slyke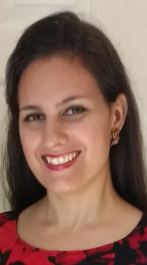 Laura's favorite activity is reading children's books to her family members.  It all started when she was expecting her first born daughter, Mary Magdalene.  Today, she and her husband Daniel live in Roanoke, Texas, where they have been raising 4 girls and 3 boys, ages 19, 16, 15, 13, 9, 7 and 5.  Laura loves the universality of the Catholic Faith as she was raised overseas and has had the opportunity to become fluent in French and Spanish.  She attended the University of Dallas, earned a BA in languages, and then went on to earn and BS in Nursing from the University of Detroit Mercy and has worked in a variety of settings including Medical Surgical Nursing, Post-Anesthesia Care, Maternal Newborn Care and a Nursing Home.  When she isn't working she can be found sitting in a rocking chair hoping one of her younger children will come sit with her and read a children's book to her.
---
About the logos:
Special thanks to Michael Stevens for designing the nautical logo for us that we use on all the books.

Special thanks to Michael Stevens for designing the aeronautical logo for us that we use on our radio station, WCAT Radio, which went live October 1, 2016.