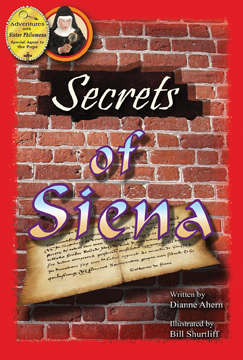 Secrets of Siena
by Dianne Ahern
Book 4 of the series!
Even nuns get to take a holiday! After all the investigations Sister Philomena's conducted this summer, she needs one. In this adventure, Sister Philomena, her niece, Delaney, and nephew, Riley, are invited to Siena, Italy, for the famous Palio horse race and festival.
Their vacation plans abruptly change when they stumble upon mysterious documents while visiting the childhood home of St. Catherine of Siena. It's possible they have found a centuries-old letter written by Saint Catherine along with a ransom note addressed to the Pope. Of course, they must investigate!
Their search for answers takes them on a fast trip across Europe to Avignon, France, and the famous Palace of the Popes. In the course of their investigation, the children learn about Saint Catherine and the history of the Church in the 1300s when the papacy was forced to flee from Rome to Avignon for safety.
Hardback Gift Edition: $24.95 | Paperback $14.95 | Kindle $9.99
ABOUT THE BOOK
Secrets of Siena is the fourth book in the series, although they need not be read sequentially. The adventure begins when Sr. Philomena announces to her nephew and niece that Mother Superior has given her permission to take them on a holiday and that they will be staying in an apartment right above the main Piazza del Campo in Siena.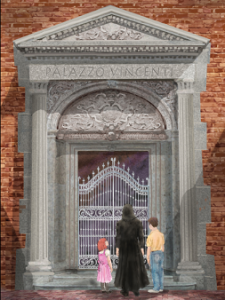 On arriving at their destination, the three are greeted by a man dressed as a jester in the spirit of the festival who takes their bags for them. And that's just the beginning of all the wonderful new sights, sounds and tastes they find in this strange and new city. As they are experiencing Siena, a mystery begins to unfold around them.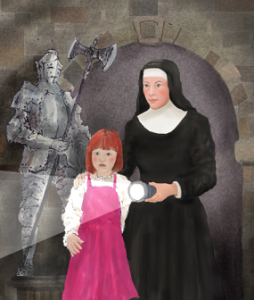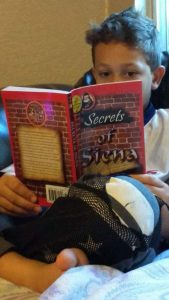 ABOUT THE AUTHOR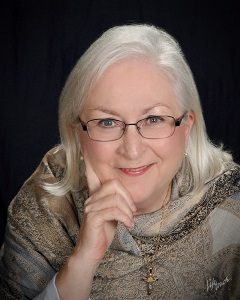 Dianne Ahern grew up on a farm in Illinois, has traveled extensively for business and pleasure, and now resides in Ann Arbor, Michigan.  She holds a Bachelor's degree in Biology and Medical Technology from Marian College (University), and a Master's degree in Healthcare Administration from Indiana University.  After rewarding careers in laboratory medicine, hospital administration, and healthcare consulting, Dianne found a new love: researching and writing about the events that shape our lives.
It was after her first Vatican visit in 1999, when Dianne looked into the eyes of Pope (Saint) John Paul II, held his hand, and kissed his ring, that she felt called to write books for Catholic children and their families.  Already a successful businesswoman, Dianne formed her own publishing company, Aunt Dee's Attic, to support her new calling.
Beginning with the sacrament of baptism, Dianne outlined a series of books on the sacraments designed to prepare families for these most important events.  Her books' formats merge storybook, reference book, and memory book elements into beautiful keepsake books. The sacrament books feature the imprimatur of the Catholic Church to assure families that the contents are true Church teachings.
In addition to her books on the sacraments, Dianne has developed a series of adventure/mystery books for young readers subtitled Adventures with Sister Philomena, Special Agent to the Pope.  The Adventure books place fictional characters in real settings to teach about the Church, saints, and holy places.  Her books have won accolades from retailers, readers, clergy, teachers, grandparents, and moms and dads.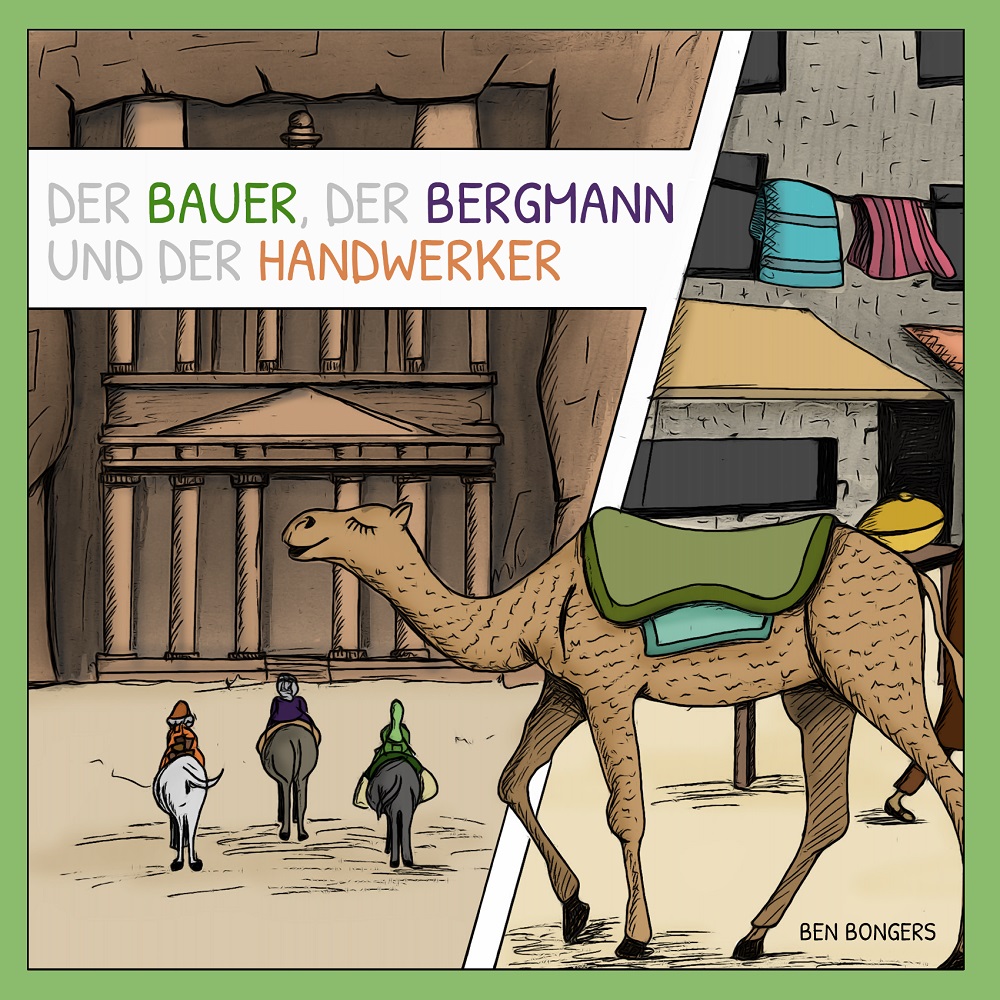 Der Bauer, der Bergmann und der Handwerker Geschrieben von Ben Bongers und illustriert von Courtney Boatwright Wir alle sind Puzzleteile – manche zu klein, manche zu groß, manche fehlende Teile von uns selbst. Dennoch bringen wir anderen in unserem Leben alle...
read more