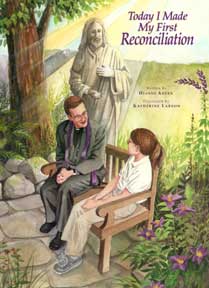 Today I Made My First Reconciliation
by Dianne Ahern
Wonderfully instructional book!
Best friends Maria and Riley accidentally break a window then lie to their parents. Their growing discomfort coincides with encounters with their parish priests and teachers and lessons of forgiveness, love and reconciliation. Includes a "Guide to the Sacrament of Reconciliation" and memory book section.
This book carries theimprimatur of the Catholic Church.
Price: $19.95
ABOUT THE BOOK
Best friends Maria and Riley accidentally break a window while playing ball. They fear they have done something wrong, anticipate the consequences, then decide to lie to their parents about it.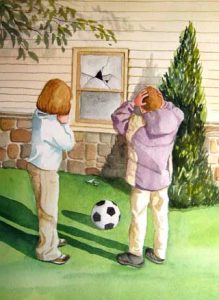 Coincidentally, they are just learning about sin and the commandments in their religion classes in preparation for the Sacrament of Penance and Reconciliation. After Ms. Kelly explains sin to the children, Maria and Riley know they are in big trouble but don' t know quite what to do. Words like penance, reconciliation, and absolution are just too big and too confusing.
One day the children coax Father Mike and Sister Mary Rose to join them in an impromptu soccer game. Afterwards, Father questions them about their lessons and then provides examples of how children can commit sins that offend God.
As time passes, Maria and Riley grow more uncomfortable and feel alienated from their parents and each other. Events lead them to question: Can sin make me sick? If I did something bad, would you still love me?
Along the way their parish priests, teachers, and parents use stories of the prodigal son, Adam and Eve, the temptation of Jesus in the desert, 'hit and run' accidents, and Jesus' suffering on the cross to explain sin, repentance, forgiveness, and God's grace.
Father Hugo, their pastor who loves to de-mystify the church for the children, takes the class on a visit to the reconciliation room and answers their questions and fears about going to confession.
Through it all Maria and Riley begin to understand. However, it isn't until they research the meaning of reconciliation, penance and absolution on their own, that they see the whole picture.
Full of confidence, Maria and Riley make their First Reconciliation and witness the peace and joy that is theirs through sacramental graces.
Today I Made My First Reconciliation is a storybook, a reference book, and a memory book.
The "Guide to the Sacrament of Reconciliation" contains information on confessionals, the Commandments, examination of conscience, prayers, how to go to confession, and includes scriptural references.
The "Memories of My First Reconciliation Day" section allows the first-time penitent and his or her family to personalize the book and create a lasting memory of this special day.
TESTIMONIALS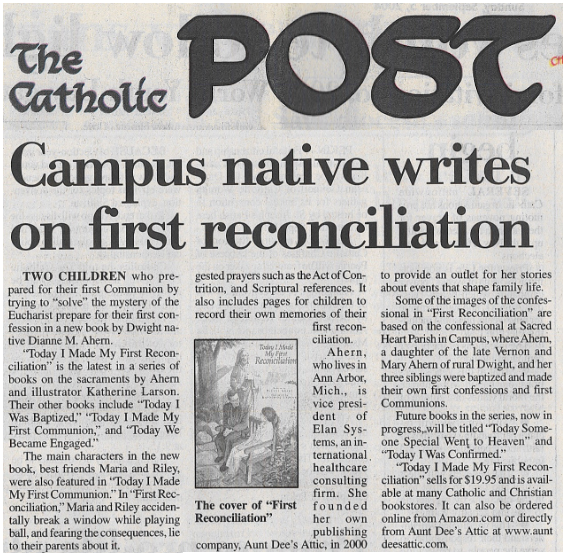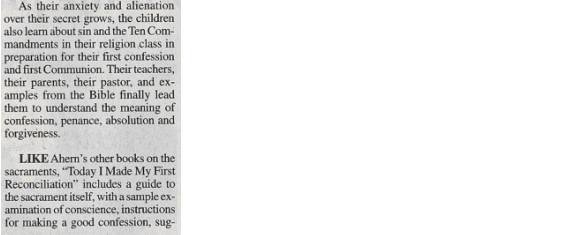 ABOUT THE AUTHOR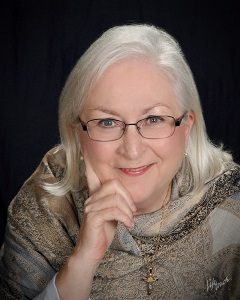 Dianne Ahern grew up on a farm in Illinois, has traveled extensively for business and pleasure, and now resides in Ann Arbor, Michigan.  She holds a Bachelor's degree in Biology and Medical Technology from Marian College (University), and a Master's degree in Healthcare Administration from Indiana University.  After rewarding careers in laboratory medicine, hospital administration, and healthcare consulting, Dianne found a new love: researching and writing about the events that shape our lives.
It was after her first Vatican visit in 1999, when Dianne looked into the eyes of Pope (Saint) John Paul II, held his hand, and kissed his ring, that she felt called to write books for Catholic children and their families.  Already a successful businesswoman, Dianne formed her own publishing company, Aunt Dee's Attic, to support her new calling.
Beginning with the sacrament of baptism, Dianne outlined a series of books on the sacraments designed to prepare families for these most important events.  Her books' formats merge storybook, reference book, and memory book elements into beautiful keepsake books. The sacrament books feature the imprimatur of the Catholic Church to assure families that the contents are true Church teachings.
In addition to her books on the sacraments, Dianne has developed a series of adventure/mystery books for young readers subtitled Adventures with Sister Philomena, Special Agent to the Pope.  The Adventure books place fictional characters in real settings to teach about the Church, saints, and holy places.  Her books have won accolades from retailers, readers, clergy, teachers, grandparents, and moms and dads.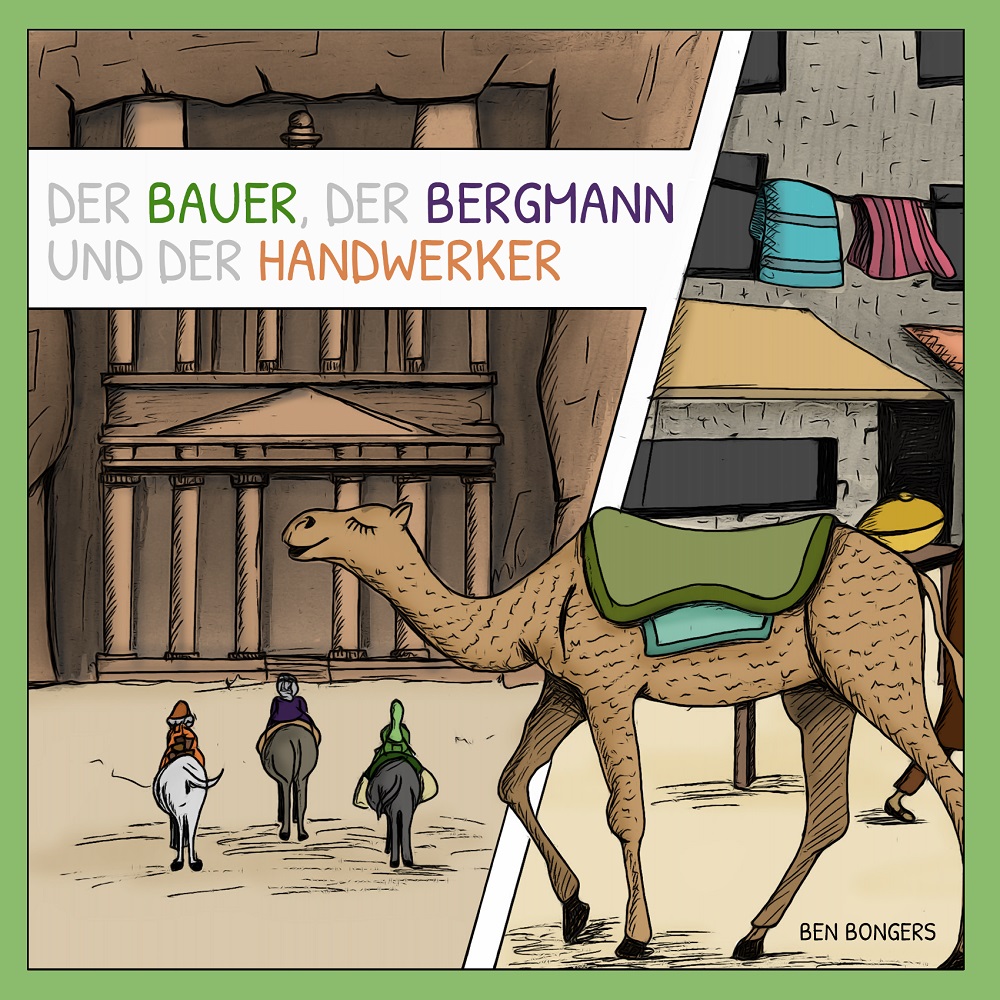 Der Bauer, der Bergmann und der Handwerker Geschrieben von Ben Bongers und illustriert von Courtney Boatwright Wir alle sind Puzzleteile – manche zu klein, manche zu groß, manche fehlende Teile von uns selbst. Dennoch bringen wir anderen in unserem Leben alle...
read more