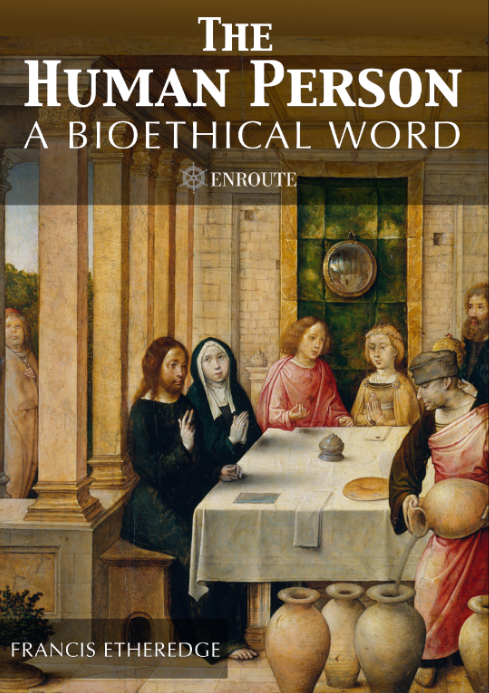 The Human Person: A Bioethical Word
by Francis Etheredge
Is bioethics a technical specialization or a profound expression of human being? Wonderfully answering this question, the book is beautifully enriched by eight Forewords. Beginning again and again, Etheredge searches old and new sources that help us to understand who we are: both personally and objectively – gazing into the mysterious depths of human personhood. Why are we "from" relationship, "in" relationship and "for" relationship? He then goes on to explore the specific difficulties that make it urgent that we formally recognize that the gift of human being founds our equal dignity before God and each other.
The foreword to the book is written by Dr. Mary Anne Urlakis. Seven other contributors provide valuable introductions to individual chapters: Joseph Meaney, Adriana Vasquez, Anthony Williams, Elizabeth Rex, Kathleen Sweeney, Richard Conrad, OP, and Ralph Weimann.
Paperback $25 | Kindle $9.99
NEWS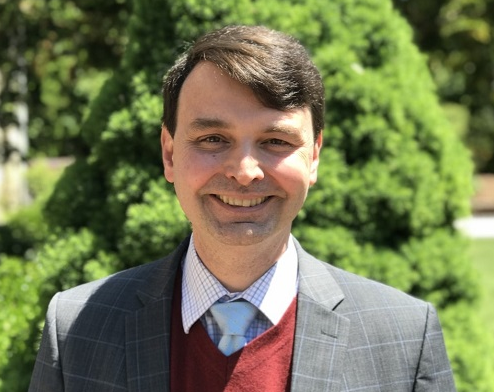 Joseph Meaney, Ph.D., one of the contributors to this book, has been named President of The National Catholic Bioethics Center. See here for the full story.
INTERVIEWS
WCAT Interview with Bob Olson on "I Thought You'd Like To Know This" – June 5, 2017
Listen to "Francis Etheredge speaks on his new book by En Route Books and Media entitled The Human Person: A Bioethical Word" on Spreaker.
Two Wings Seminar hosted on Friday, December 8, 2017, by Dr. Elizabeth Rex with Dr. Sebastian Mahfood, OP.
Listen to "Dr. Elizabeth Rex – An Introduction to Genesis I-II: The Creation-Gift of Participation in the Mystery of the Blessed Trinity." on Spreaker.
"I Thought You'd Like to Know" WCAT interview by Dr. Elizabeth Rex of Marlene and Hannah Strege. For more on Hannah's story as the first snowflake adoption, see the program page here. January 15, 2018.
Listen to "Dr. Elizabeth Rex interviews Marlene Strege and Hannah Strege (snowflake baby # 1)" on Spreaker.
"I Thought You'd Like to Know This, Too" WCAT interview by Dr. Mary Anne Urlakis of Nick Loeb. For more on this story, see the links on the page at http://www.wcatradio.com/liketoknowtoo.html.
Listen to "Nick Loeb, producer of Roe v. Wade, shares the story of his upcoming film with Mary Anne Urlakis" on Spreaker.
Nary, Gordon. "Profiles in Catholicism." (November, 2017) https://www.catholicprofiles.org/blog-1/an-interview-with-francis-etheredge
REVIEWS
Dr. Eileen Quinn Knight (November 19, 2018), review in Profiles in Catholicism.
Dr. Pravin Thevathasan (February 27, 2018), review accepted for publication in November 2018 by the Catholic Medical Quarterly. Available on Reviewer's Website and in CMQ (page 24).
RELATED STORY
A Related Story:

TESTIMONIALS
Book Announcement by the Institute for Theological Encounter with Science and Technology
A strikingly original set of essays in Catholic bioethics that emerge from a contemplative reflection upon what it means to say that the human person is a "created Word." – Rev. Nicanor Pier Giorgio Austriaco, O.P., Ph.D., S.T.D., Professor of Biology and of Theology, Providence College
ABOUT THE AUTHOR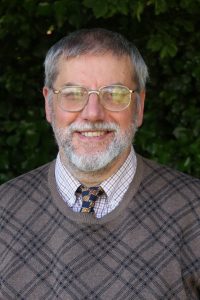 Francis Etheredge is married with eleven children, three of whom are in heaven. Marriage and family life are a work of graced nature: a single reality which has a history and is a vocation. Through sharing his life, Francis hopes that others will discover the God who comes to help.
Francis is the author of Scripture: A Unique Word, and a trilogy From Truth and Truth (Volume I-"Faithful Reason"; Volume II-"Faith and Reason in Dialogue"; Volume III-"Faith Is Married Reason"), all of which are published by Cambridge Scholars Publishing; The Human Person: A Bioethical Word, The Family on Pilgrimage: God Leads through Dead Ends, The Prayerful Kiss, and Conception: An Icon of the Beginning, all of which are published by En Route Books and Media.
Francis is currently a freelance writer and speaker and his "Posts" on LinkedIn can be viewed here. Poetry; short articles; autobiographical blog; excerpts from books; and "Philosophize: A Ten Minute Write."
He has earned a BA Div (Hons), MA in Catholic Theology, PGC in Biblical Studies, PGC in Higher Education, and an MA in Marriage and Family (Distinction).
Enjoy these additional articles by Francis Etheredge:
New Paths to God and the Soul by Roger Skrenes Much of what we receive through media of social communications does not concern itself with either God or the soul. So it is up to each of us to make ourselves aware of the pathways to God and the evidence for...
read more