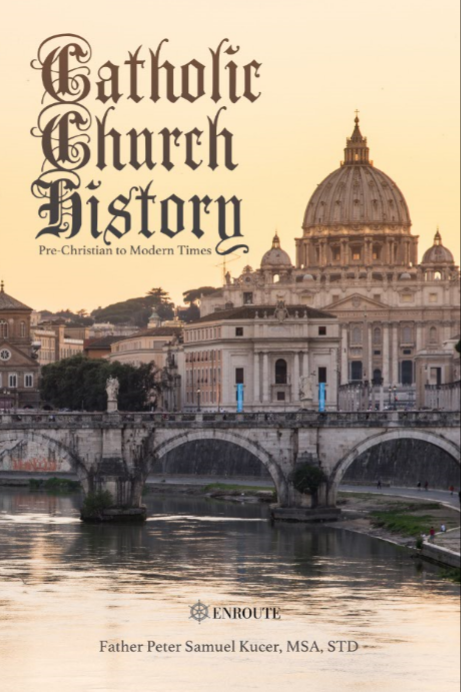 Catholic Church History: Pre-Christian to Modern Times
by Fr. Peter Samuel Kucer, MSA
Catholic Church History: Pre-Christian to Modern Times presents how the Catholic Church developed from her earliest days up to modern times. The reader will encounter the mystical presence of Christ in the Church as His body and find the various aspects of the Church, such as prefigured, persecuted, mother, teacher, shepherd, and prophet, cogently laid out in this history. In this way, Fr. Kucer shows us the Church in her full splendor and holiness in her pilgrim state on earth.
Paperback (500 pages) – $24.95 | Kindle – $9.99
Chapter 1: A Catholic View and non-Catholic Views of History
Chapter 2: Historical Context of the Early Church
Chapter 3: Catholic Church History
Chapter 4: Early Christian Life
Chapter 5: Early Christian Persecution
Chapter 6: Catholic Orthodoxy and Heresy
Chapter 7: Fall and Rise
Chapter 8: Rise of Islam
Chapter 9: Evangelization
Chapter 10: East vs. West
Chapter 11: Rise, Decline and Reform
Chapter 12: Catholicism and Force
Chapter 13: Medieval Education
Chapter 14: Sickness Within and Without
Chapter 15: The Renaissance
Chapter 16: Protestant Reformation
Chapter 17: The Catholic Counter-Reformation and the "Wars of Religion"
Chapter 18: Explorers and Missionaries
Chapter 19: The Enlightenment and Rejection of Papal Authority 360
Chapter 20: The French Revolution
Chapter 21: Empire and Nations
Chapter 22: World Wars and the Church
Chapter 23 Vatican II and the Papacy
Chapter 24 The Catholic Church in the USA
TESTIMONIALS
Fr. Peter Samuel Kucer, MSA, has produced quite a grand opus in his collection of works on Marian Devotion, Catholic Church History, East and South East Asian History, Catholic Apologetics, Protology and the Priesthood, Western Civilization and Political Science. Each of his books provides wisdom for the beginner and clarity for the educated. – Dr. Sebastian Mahfood, OP, Professor of Interdisciplinary Studies, Holy Apostles College & Seminary
ABOUT THE AUTHOR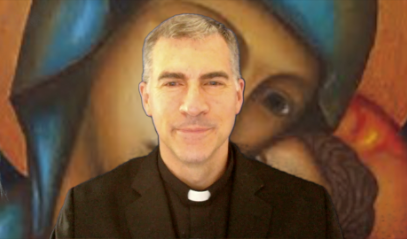 Father Peter Samuel Kucer, MSA, STD is Academic Dean of On-campus Learning and Assistant Professor of Theology at Holy Apostles College and Seminary in Cromwell, CT. He received degrees from Middlebury College, Holy Apostles College and Seminary, the Dominican House of Studies, and the Catholic University of America. He is intent on putting his educational background at the service of the New Evangelization promoted by the recent popes.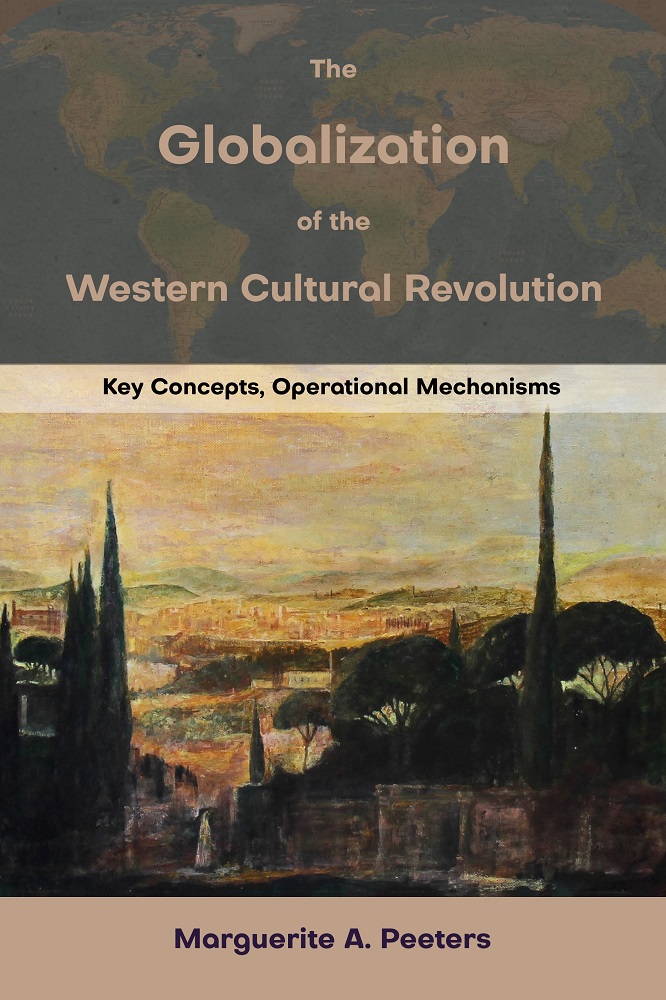 The Globalization of the Western Cultural Revolution: Key Concepts, Operational Mechanisms by Marguerite A. Peeters, Ph.D. A new ethic, secularist in its radical aspects, has spread like wildfire all over the world since the end of the cold war. This ethic is the...
read more