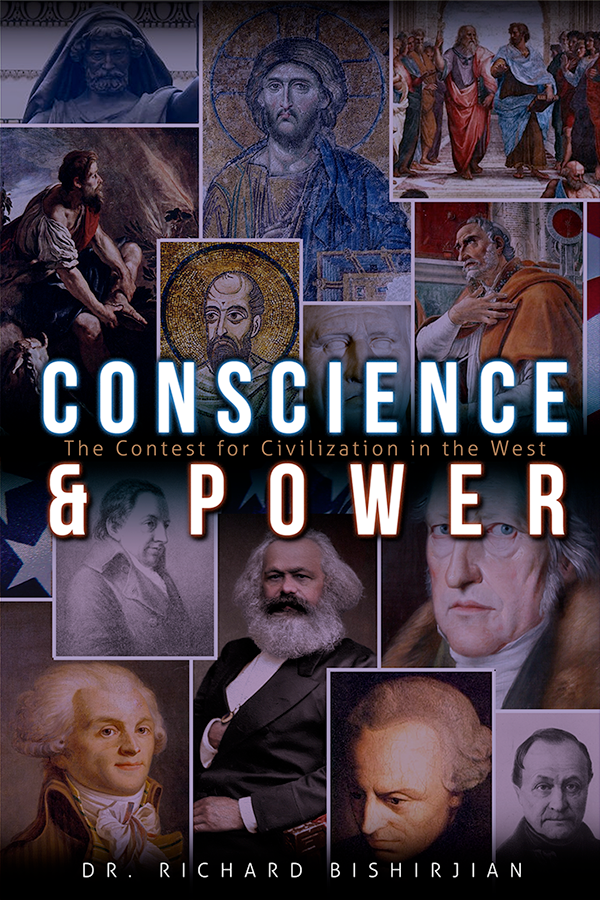 Conscience and Power: The Contest for Civilization in the West
by Dr. Richard Bishirjian
Conscience and Power examines how civilization in "the West" arose after the fall of the Roman Empire and has grappled ever after with a desire of citizens of nations of Western civilization for justice and the necessities of political order. This contest between Western man's sense of justice and the rule of nation states has had consequences for democracy in America and in the centers of Western Europe. What we in the West inherited from ancient Israel, the ancient Greeks and Romans and an enduring Christendom formed during the Middle Ages is no longer central to the lives of citizens of Western nation states. Because the death of everything living is preceded by a natural process of birth, growth and senescence, death is an end point for all "being things." Conscience and Power asks, therefore, how much longer can democracies in the West live before they, too, meet their end?
Paperback: $19.95 | Kindle $9.99
ABOUT THE AUTHOR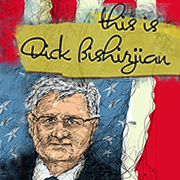 Richard J. Bishirjian was Founding President and Professor of Government at Yorktown University from 2000-2016. He earned a B.A. from the University of Pittsburgh and a Ph.D. in Government and International Studies from the University of Notre Dame.
Dr. Bishirjian was Gerhart Niemeyer's teaching assistant at Notre Dame. He was an assistant professor in the Department of Politics at the University of Dallas in Texas, chairman of the Political Science Department at the College of New Rochelle in New York and founder of Yorktown University where he served as President and Professor of government from 2000-2016.
He served as a political appointee in the Reagan Administration and in the Administration of George H. W.  Bush.
He is the editor of A Public Philosophy Reader and author of three books, The Development of Political Theory, The Conservative Rebellion and The Coming Death and Future Resurrection of American Higher Education. His most recent work, "Coda," is a novel published by En Route Books. His most recent three scholarly studies are Ennobling Encounters, Rise and Fall of the American Empire, and Conscience and Power. Ennobling Encounters was published by En Route Books in September, 2021.
Dr. Bishirjian's essays have been published in Forbes, The Political Science Reviewer, Modern Age, Review of Politics, Chronicles, the American Spectator and The Imaginative Conservative.
For the full story, see Dick's website. Teaching the City of God in the City of Man by Patricia Hershwitzky, Ed.S. Whether used by a home school parent, a classroom teacher, or graduate level Catholic educator, Teaching the City of God in the City of Man is designed as a sectional primer to serve all...
read more