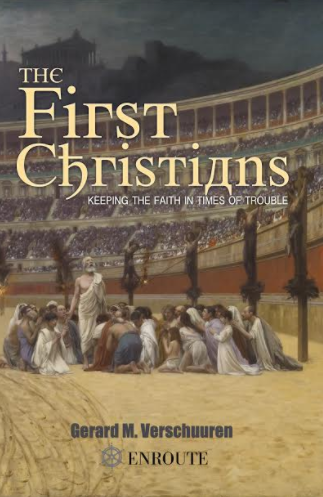 The First Christians: Keeping the Faith in Times of Trouble
by Gerard Verschuuren
In this book, we speak about these first Christians mainly through the people who gave them a voice and a compass: the Church Fathers. They were their leaders and their teachers, heirs to the apostles. They were also the ones to tell us, present-day Christians, about the deep Faith of the first Christians. They told us how these Christians could keep the Faith in times of trouble—even in very tumultuous times, when they were constantly besieged from two sides: by prosecution from without and by heresies from within. The Church Fathers kept their flock together and kept them on the right path. We can only understand the Church Fathers if we understand them as fathers who deeply cared about the newborn Church as if it were their own family. They are Fathers with a "pedigree."
Verschuuren has tried to let the Church Fathers speak for themselves, as much as possible. To do so, he used a translation of their words that is easily accessible on the Internet, so readers can check the accuracy and the context in which these words were spoken and written. This translation may not always be smooth, and the way the Church Fathers expressed themselves may not always be clear to modern ears, but their words deserve serious attention, for they are the pillars on which the Church has built what Catholics believe—now and then. They are a vital part of our history and tradition, dating back to Jesus Christ himself.
Paperback: $18.99 | Kindle: $9.99
https://www.youtube.com/watch?v=SrYOt1KWcLI
TESTIMONIALS
"This book should be in every home, offering every family the opportunity to learn more about how our Church was born and how she developed her core beliefs. The author wrote a very informative book that gives us a deep insight into what the early Church Fathers taught us about who Jesus Christ really is. The author has a true gift of laying out positions quickly with a few strokes of the pen. Easy to read, this book is full of insights and apt quotations – a real gift to Catholics. Buy it and read it." — Fr. C. John McCloskey, STD, Former Director of the Catholic Information Center of the Archdiocese of Washington, Research Fellow at the Faith and Reason Institute, Washington, D.C.
---
"Many of us wish we knew more about the early Church Fathers but we are not scholars of Church history.
Here is an excitingly readable book with great quotations from the Fathers in context of the troubles of their times. It will give you courage to read how the Church survived all those heresies, as we believe today that the Church will survive our troubles. I recommend it as a book that will benefit college students, thoughtful adult Catholics, and all defenders of the faith." — Ronda Chervin, Ph.D., A Jewish convert to Catholicism, Professor of Philosophy, writer, and Catholic speaker
---
"Verschuuren ably sets forth the often bewildering struggles of the early Catholics to understand and precisely articulate the deepest truths of our faith. He accurately and yet concisely presents an immensely helpful portrait of those times. The book is sure to remain a great resource for all who seek to understand the early Church. An excellent book. A great summary." — Msgr. Charles Pope, Our Sunday Visitor Columnist and blogger, Pastor at Holy Comforter – St Cyprian Parish, Washington, D.C.
ABOUT THE AUTHOR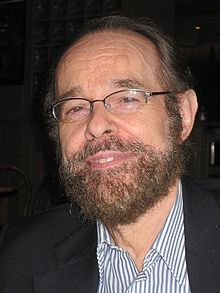 Gerard M. Verschuuren is a human geneticist who also earned a doctorate in the philosophy of science. He studied and worked at universities in Europe and the United States. Currently semi-retired, he spends most of his time as a writer, speaker, and consultant on the interface of science and religion, faith and reason.
More information about his life and works may be found on his Wikipedia page at https://en.wikipedia.org/wiki/Gerard_Verschuuren
A review of Aquinas and Modern Science: A New Synthesis of Faith and Reason, by Gerard M. Verschuuren, has appeared in Volume 57, Issue 4 (December 2017) of the International Philosophical Quarterly
Disputed Catholic Landmarks by Gerard Verschuuren Everyone's life has landmarks: when you were born, when you graduated from school, when you got your first job, when you got married, and so many more. There must be many landmarks in the history of the Catholic...
read more