---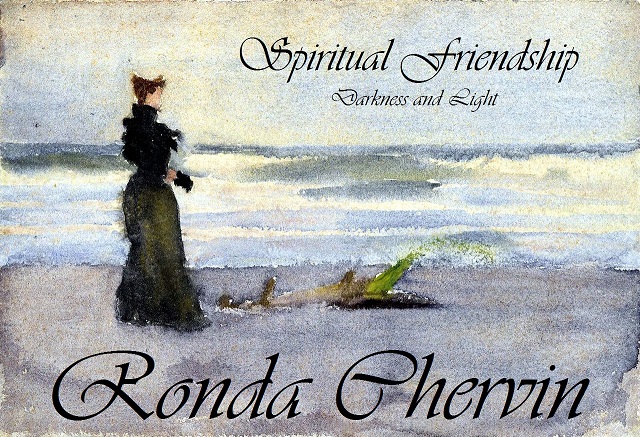 Download for Free: https://enroutebooksandmedia.com/wp-content/uploads/2021/02/spiritualfriendship-chervin.pdf
---
Description: 
Spiritual Friendship: Darkness and Light was first published in 1992. The goal is to help those in spiritual friendships to understand the graces but also the pitfalls of such bonds.  Stages: Attraction, Rejection or Mutuality, Enchantment, and Union are described. Readers have been helped with the despair that sometimes comes with rejection and with an enchantment that can combine with psychological co-dependency issues to become harmful and sometimes devastating.  By contrast there are examples from the spiritual friendships of saints to encourage paths that lead, instead, to holiness. Ronda Chervin, professor of philosophy, Catholic television and radio presenter, and author of many books, is candid about her own struggles in the area of spiritual friendship.  She is happy that her book that has helped so many in the past will now be available to new readers.
---
Testimonial: 
In an age where human relationships, across the board, are suffering an alarming decline, Dr. Chervin focuses her profound spiritual/philosophical background on the fundamental relationship of spiritual friendship. She provides a penetrating, phenomenological analysis of this most important but very often overlooked, and certainly under-examined, dimension of the spiritual life. Readers will discover healing and liberation in these beautiful insights, as well as a "relational compass" that will serve them for the duration of their spiritual journey. – Fr. Lawrence Tucker, SOLT, author of The Prayer of Jesus Crucified
Rich in the wisdom of the saints and in insights won from personal experience, Dr. Ronda Chervin's Spiritual Friendship: Darkness and Light is a fascinating guide to the exquisite joys and potential perils of that "foretaste of heaven" that is God's gift of spiritual friendship. – Kevin Vost, Psy.D., author of Memorize the Mass! and The Catholic Guide to Loneliness
In her book Spiritual Friendship, Darkness and Light,  Dr. Ronda Chervin brilliantly outlines the course, the associated bumps, and ultimate goals of authentic friendship in the Spirit. This journey is worth understanding and undertaking as it can and should lead to what Chervin accurately depicts as a foretaste of heaven. – Dcn. Dennis Lambert, Diocese of Phoenix, Author of The Table
Dr. Chervin's Spiritual Friendship is a powerful work. Honest about the difficulties we face, yet full of hope, reading it left me with a sense of deep peace and a renewed awe at Christ's desire for friendship with us, his nearness in Holy Communion, and appreciation for the gift of family. – Shane Kapler, Author of Marrying the Rosary to the Divine Mercy Chaplet
---
About the Author: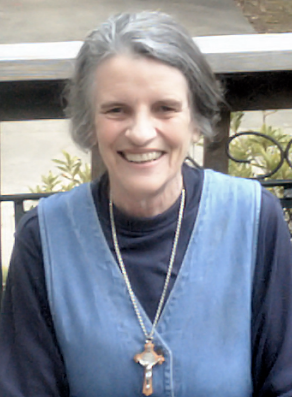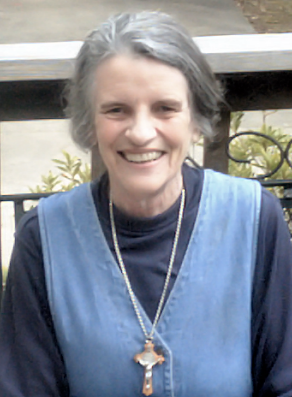 Ronda Chervin has a Ph.D. in philosophy from Fordham University and an M.A. in Religious Studies from Notre Dame Apostolic Institute. She is a convert to the Catholic faith from a Jewish but atheistic background. She has been a professor at Loyola Marymount University, St. John's Seminary of the Los Angeles Archdiocese, Franciscan University of Steubenville, Our Lady of Corpus Christi, and Holy Apostles College and Seminary in Connecticut. More than fifty books of hers have been published by Catholic presses in the area of philosophy and spirituality. Dr. Ronda presents on EWTN and Catholic radio. She is a dedicated widow and grandmother. Her many books include Quotable Saints, Healing Meditations from the Gospel of St. John, Catholic Realism, Voyage to Insight, Weeping with Jesus, Healing of Rejection, and The Way of Love: The Path of Inner Transformation. 
Cover Design: Edwardian woman on the Beach, Circa 1900, Thomas Anshutz