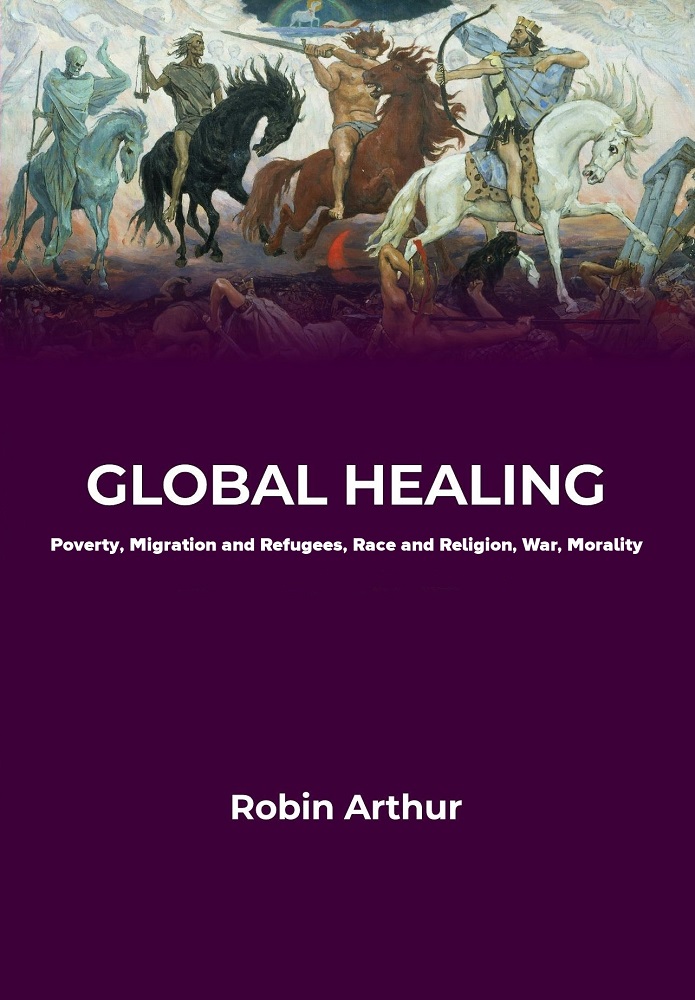 Global Healing: Poverty, Migration and Refugees, Race and Religion, War, Morality
by Robin Arthur
This book seeks to examine five challenges that our changing world will increasingly confront in the aftermath of Covid-19, namely poverty, migration and refugees, race and religion, the threat of war, and national morality.
Paperback $14.95 | Kindle $9.99
ABOUT THE AUTHOR
Robin Arthur is a newspaper editor and a journalist who won the Pan-Asia Journalism award in 1995. This book is a sequel to Science and the God Elusion, which he released in June 2019. He has written several other books including Can the Poor Inherit the Earth, which is an opinion on Third World development paradigms and which won acclaim from UN organizations including UNESCO and UNDP. His first novel, The Island of Habarra, provides a glimpse into the sad narrative of expatriate workers who leave families and home behind to work in the oil-rich Persian Gulf. In Canada, Arthur worked to develop an appreciation of interfaith dialogue, and between 2011 and 2016 convened three very successfully staged Spiritual Diversity Conferences, paving the way for the establishment of an Interfaith Council in the city of Halifax.
Scholars of the Sacred: Dominican Theologians in Late Medieval Byzantium by James Likoudis This in-depth study of the Catholic–Orthodox reunion efforts during the tumultuous 11th –15th centuries reveals the vital role played by the Dominican Order in shaping the...
read more