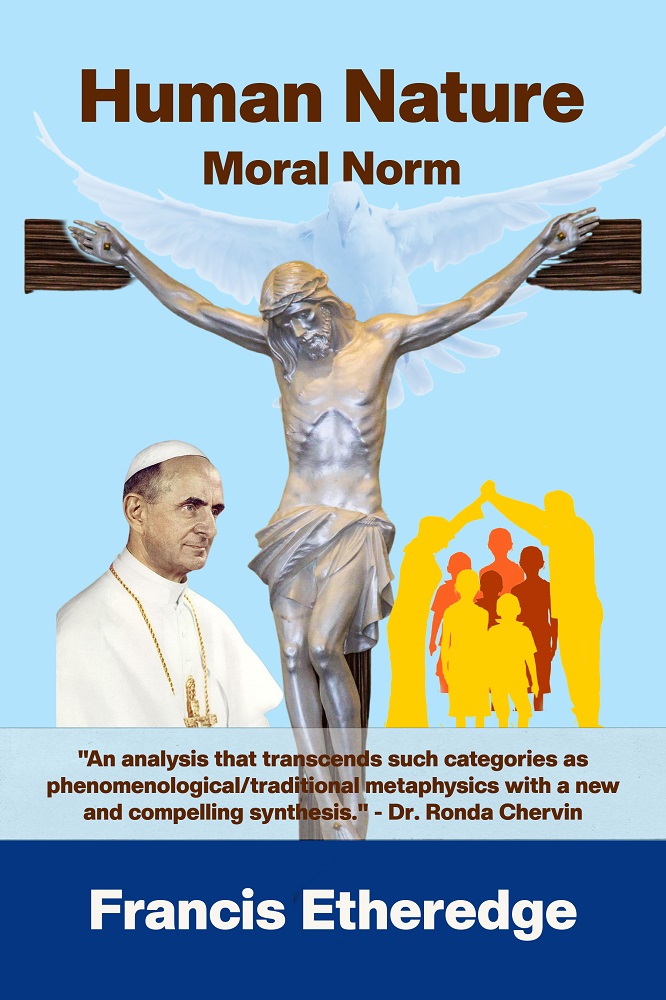 Human Nature: Moral Norm
by Francis Etheredge
There is a 'difference, both anthropological and moral, between contraception and recourse to the rhythm of the cycle: it is a difference which is much wider and deeper than is usually thought, one which involves in the final analysis two irreconcilable concepts of the human person and human sexuality' (St. John Paul II, Familiaris Consortio, 32).
Human Nature: Moral Norm wades through a cultural mixture of challenging ideas which are either turning to sludge or starting to make sense, as if coming into clear water, enabling the whole book to find its central focus: Is it true that the human being is so well woven that the precept, "be open to life", is inherent in the very psychosomatic language of a spousal love? In other words, although at times it is almost impossible to summarize or simplify the question under investigation, it nevertheless emerges that it is truly necessary "to be open to life" even when it is deliberately intended to avoid the conception of a child; and, at the same time, that this is a discovery of the content of the human inclinations, psychological structure and spiritual reality of the "one flesh" of marriage. Thus, in a word, the moral norm which is entailed in the reciprocal gift of self in marriage is neither foreign to "being-in-relationship" nor an imposition upon it; rather, "being open to life" is as natural to spousal love as the breath is to breathing. Indeed, the moral norm of being open to life is as integral to human nature as heat is to a flame – as the flame of life and love is to the divine spark which ignites it.
There are enlivening contributions from Dr. Mary Anne Urlakis, Dr. Mary Shivanandan; Dr. Hanna Klaus ; Dr. John Purk; and Dr. Thomas Williams, Suzanne Scheller and Dr. Christine M. W. Ward
Paperback: $TBA | Kindle: $9.99
---
REVIEWS
"Being Open to Life: Being Open to Being-in-Relationship," Catholic Medical Quarterly Volume 72(1) February 2022. Click here.
---
TESTIMONIALS
"What a wonderful book! What a tour de force!!! I have fallen in love with Etheredge's Human Nature: Moral Norm: it is a fresh and often poetic new look at deep fundamentals. This is an analysis that transcends such categories as phenomenological/traditional metaphysics with a new and compelling synthesis. I want to pass it on to some professor who is still teaching ethics regularly. Glory!" – Dr. Ronda Chervin, Emerita Professor of Philosophy, Holy Apostles College and Seminary, and author of numerous books about Catholic ethics and spirituality
ABOUT THE AUTHOR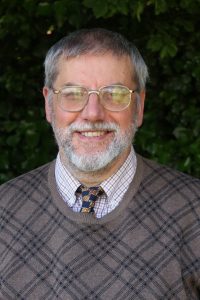 Mr. Francis Etheredge is married with eight children, plus three in heaven.
Francis is the author of Scripture: A Unique Word, and a trilogy From Truth and Truth (Volume I-"Faithful Reason"; Volume II-"Faith and Reason in Dialogue"; Volume III-"Faith Is Married Reason"), all of which are published by Cambridge Scholars Publishing; The Human Person: A Bioethical Word, The Family on Pilgrimage: God Leads through Dead Ends, The Prayerful Kiss, Conception: An Icon of the Beginning, Mary and Bioethics: An Exploration, and Honest Rust and Gold: A Second Collection of Prose and Poetry, all of which are published by En Route Books and Media.
Francis is currently a freelance writer and speaker and his "Posts" on LinkedIn can be viewed here. Poetry; short articles; autobiographical blog; excerpts from books; and "Philosophize: A Ten Minute Write."
See Francis' other books, too, entitled Scripture: A Unique Word, From Truth and truth: Volume I-Faithful Reason, From Truth and truth: Volume II: Faith and Reason in Dialogue, From Truth and truth: Volume III: Faith is Married Reason.
He has earned a BA Div (Hons), MA in Catholic Theology, PGC in Biblical Studies, PGC in Higher Education, and an MA in Marriage and Family (Distinction).
Enjoy these additional articles by Francis Etheredge: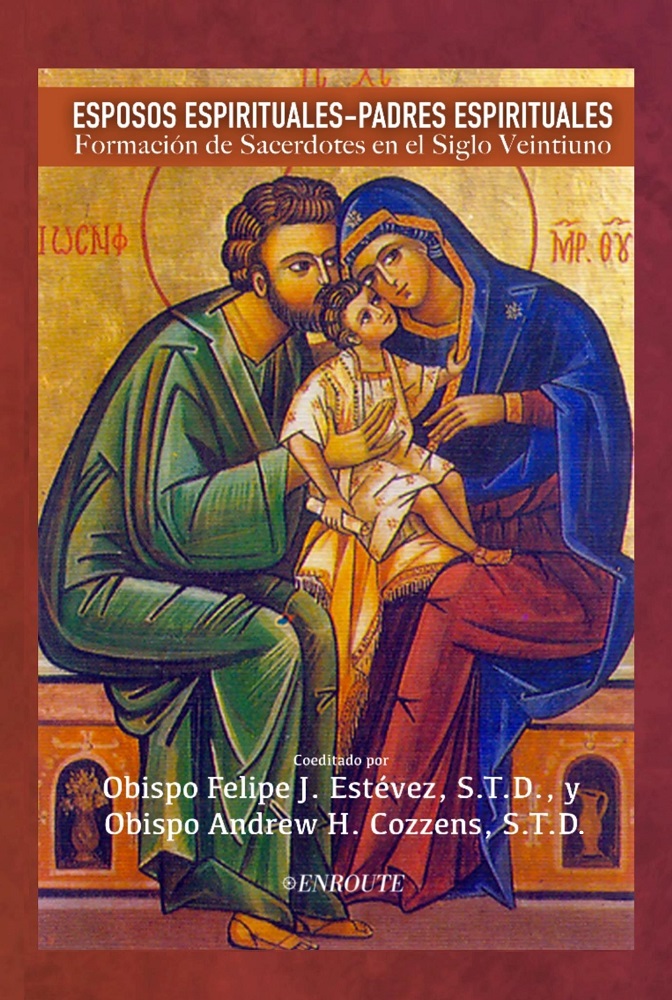 Esposos Espirituales - Padres Espirituales: Formación de Sacerdotes en el Siglo Veintiuno por Obispo Felipe J. Estévez, S.T.D., y Obispo Andrew H. Cozzens, S.T.D. ¡Ahora en español! En este libro se dan muchas referencias que asisten en la formación integral y que...
read more