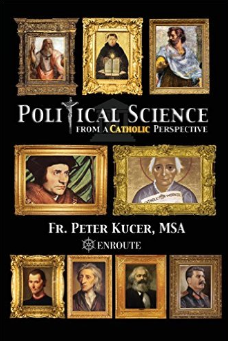 Political Science from a Catholic Perspective
by Fr. Peter Samuel Kucer, MSA
Today, many specializations within the field of political science identify it particularly as a social science, and these are namely political theory, government and politics, comparative politics, international relations, political economy, public administration, and public policy. This text book, which has a special emphasis on US politics, introduces students to the study of politics as a social science according to these categories, integrating into its introduction a philosophical dimension resonant with our Catholic faith.
Paperback $19.99 | Kindle $9.99
TESTIMONIALS
Fr. Kucer combines in a skillful way a thorough study of life and history that is a necessary part of the science, but avoids the danger, on the one side, of slipping into moral relativism, a feature of much secular political science, and, on the other side, of falling into the false absolutism of the various political ideologies that has been too often the sad experience of modern times. – Dr. Donald Boland, President, Centre for Catholic Studies, Inc., Sydney, Australia
---
Fr. Peter Samuel Kucer, MSA, has produced quite a grand opus in his collection of works on Marian Devotion, Catholic Church History, East and South East Asian History, Catholic Apologetics, Protology and the Priesthood, Western Civilization and Political Science. Each of his books provides wisdom for the beginner and clarity for the educated. – Dr. Sebastian Mahfood, OP, Professor of Interdisciplinary Studies, Holy Apostles College & Seminary
ABOUT THE AUTHOR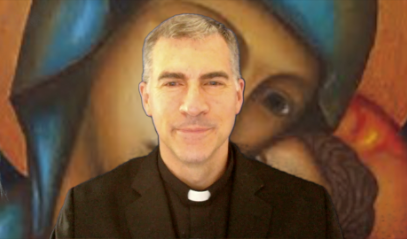 Father Peter Samuel Kucer, MSA, STD is President-Rector and Associate Professor of Theology at Holy Apostles College and Seminary in Cromwell, CT. He received degrees from Middlebury College, Holy Apostles College and Seminary, the Dominican House of Studies, and the Catholic University of America. He is intent on putting his educational background at the service of the New Evangelization promoted by the recent popes.
Scholars of the Sacred: Dominican Theologians in Late Medieval Byzantium by James Likoudis This in-depth study of the Catholic–Orthodox reunion efforts during the tumultuous 11th –15th centuries reveals the vital role played by the Dominican Order in shaping the...
read more