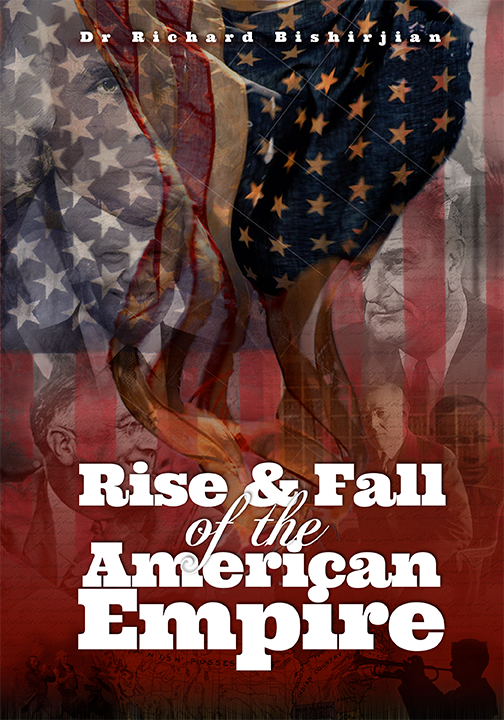 Rise and Fall of the American Empire
by Dr. Richard Bishirjian
Rise and Fall of the American Empire examines the growth of the United States into an American Empire and the causes of its inevitable death. The suggestion that the American democratic republic is now an American Empire contains an observation and a judgment. What is it about democratic regimes that leads them to self-destruction, to suicide? How does this condition come about, and what are the likely consequences? Acclaimed political realist Dr. Richard Bishirjian walks us through a possible future where our abandonment of God and country could result in the death of the American experiment. 
Paperback: $19.95 | Kindle $9.99
TESTIMONIALS
"Dr. Bishirjian tells the uncomfortable truth about today's America in clear unvarnished form. It is sobering but compelling reading for all Americans." –

Richard Vedder,

an American economist, historian, author, columnist, professor emeritus of economics at Ohio University, and senior fellow at The Independent Institute.
ABOUT THE AUTHOR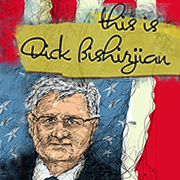 Richard J. Bishirjian was Founding President and Professor of Government at Yorktown University from 2000-2016. He earned a B.A. from the University of Pittsburgh and a Ph.D. in Government and International Studies from the University of Notre Dame.
Dr. Bishirjian was Gerhart Niemeyer's teaching assistant at Notre Dame. He was an assistant professor in the Department of Politics at the University of Dallas in Texas, chairman of the Political Science Department at the College of New Rochelle in New York and founder of Yorktown University where he served as President and Professor of government from 2000-2016.
He served as a political appointee in the Reagan Administration and in the Administration of George H. W.  Bush.
He is the editor of A Public Philosophy Reader and author of three books, The Development of Political Theory, The Conservative Rebellion and The Coming Death and Future Resurrection of American Higher Education. His most recent work, "Coda," is a novel published by En Route Books. His most recent three scholarly studies are Ennobling Encounters, Rise and Fall of the American Empire, and Conscience and Power. Ennobling Encounters was published by En Route Books in September, 2021.
Dr. Bishirjian's essays have been published in Forbes, The Political Science Reviewer, Modern Age, Review of Politics, Chronicles, the American Spectator and The Imaginative Conservative.
For the full story, see Dick's website. Principles of Change: Teresa of Avila's Carmelite Reform and Insights from Change Management Kristina R. Olsen This book draws from organizational change management principles to examine Teresa of Avila's 16th-century reform of the Carmelite Order. During the last...
read more