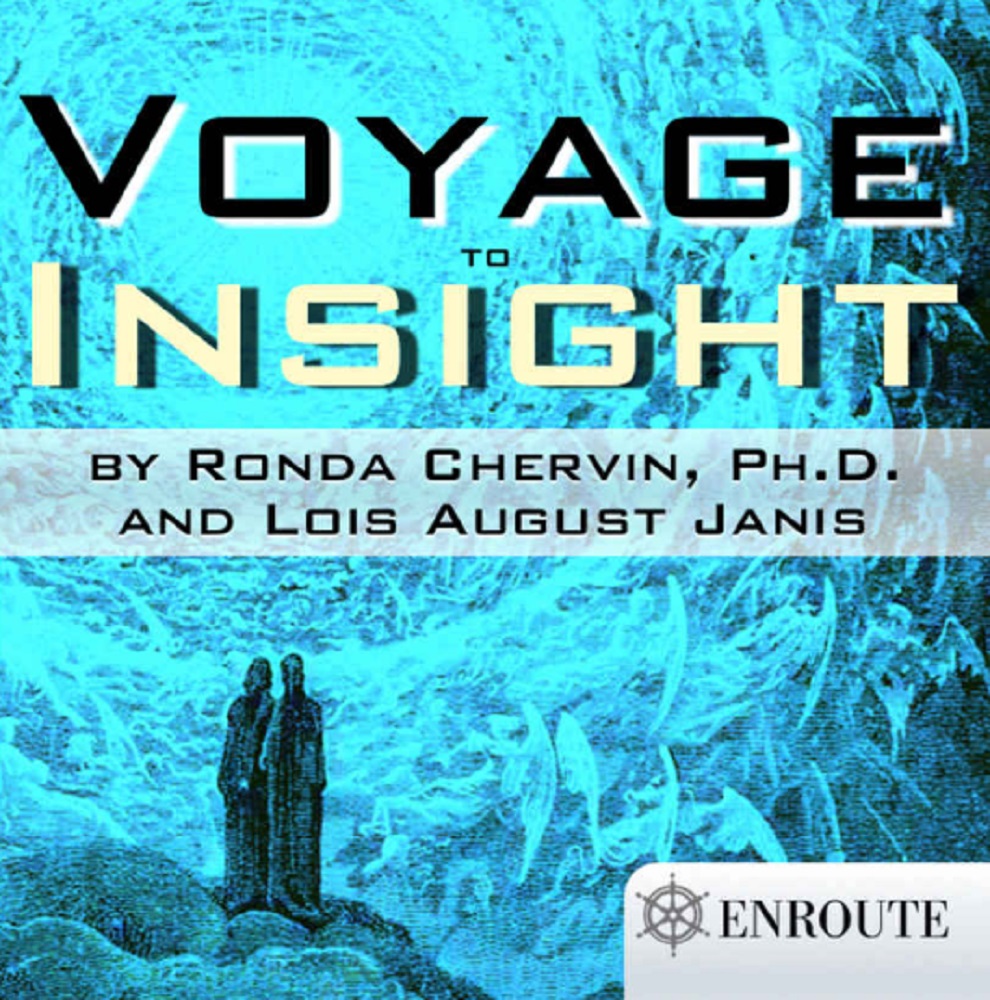 Voyage to Insight
by Dr. Ronda Chervin
En Route Books and Media has reprinted Ronda Chervin and Lois Janis' book Voyage to Insight with fresh, exciting graphics. It can be read straight through or you can add your own insights into the book and even dialogue about your ideas with Dr. Ronda online at chervinronda@gmail.com. Seeking truth but not sure where it is? Or you have a philosophy of life but you're not sure how to convey it to others? Voyage to Insight provides a creative and insightful way to reach your goal. In an extended analogy to a sea voyage, you will learn about how different thinkers think about the Captain of the Ship (the human person); Navigating with logic, experience, or faith; the Shipwreck of skepticism and despair; the Sun of God and the Enchanted Islands of beauty, love and mysticism. Finally, you get to work out your ethics on a Utopian Island!
Paperback $14.95 | Kindle $9.99
TESTIMONIALS
Ronda Chervin provides her readers with a practical, hands-on orientation to understanding who we are as rational creatures. Her use of maritime imagery and navigational charts is brilliant because one doesn't just disappear from point A and reappear at point B. There's travel that needs to be planned, and this book focuses on that travel, that voyage to insight. – Dr. Sebastian Mahfood, OP, co-author with Dr. Ronda Chervin of Catholic Realism.
Scholars of the Sacred: Dominican Theologians in Late Medieval Byzantium by James Likoudis This in-depth study of the Catholic–Orthodox reunion efforts during the tumultuous 11th –15th centuries reveals the vital role played by the Dominican Order in shaping the...
read more