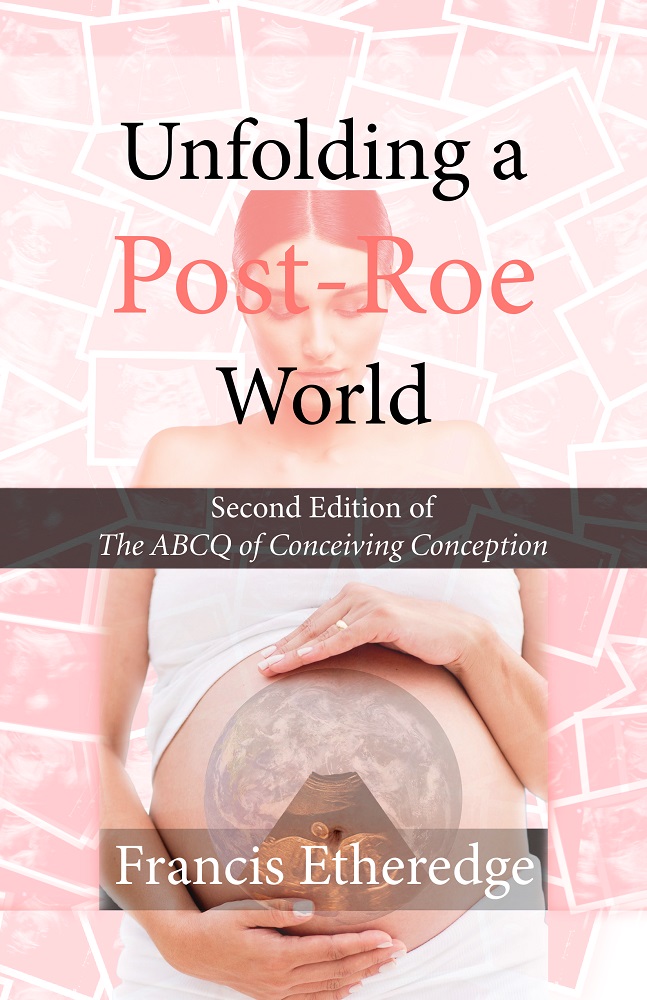 Unfolding a Post-Roe World
by Francis Etheredge
Unfolding a Post-Roe World is the second edition of what had formerly been entitled The ABCQ of Conceiving Conception. It explores what is involved in grasping the beginning of each of us – but we need the truth to open the heart to love for it to be helpful in humanizing us. If we are equally given the gift of existence, why are we, who are born, the judges of those who will be born or not?
This second edition helps the reader to see more clearly both the "light" and the "dark" of seeking a stable account of the American Constitution, from the point of view of perceiving the right to life of all. But as with Poland's perseverance in the Christian faith in the course of two atheistic types of social domination, and along with Germany and Italy's protection of the human embryo, in different but complementary ways, we see that countries can have a vocation in world history. Thus, the ongoing debate on the 14th Amendment of the American Constitution has assumed a vocational witness on behalf of the whole human family.
Scientists can help us see the reality of the first instant of fertilization being the beginning of human existence – but we need an educated humanity to go beyond the technicalities to the appreciation and development of the relationships that come to exist. To this end, Unfolding a Post-Roe World explores both an ongoing willingness to adapt our speech to our listeners and the continuing help of God to enable us to go forward in a spirit of forgiveness and understanding of all that is involved.
Paperback: $19.95 | Kindle: $9.99
OTHER CATHOLIC ACADEMIC BOOKS
Disputed Catholic Landmarks by Gerard Verschuuren Everyone's life has landmarks: when you were born, when you graduated from school, when you got your first job, when you got married, and so many more. There must be many landmarks in the history of the Catholic...
read more