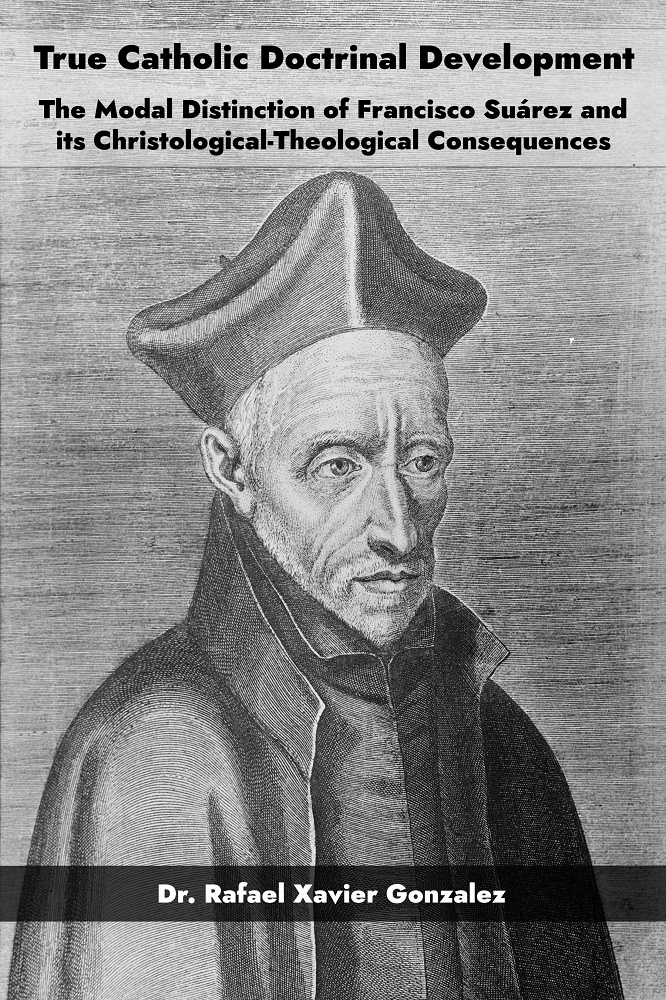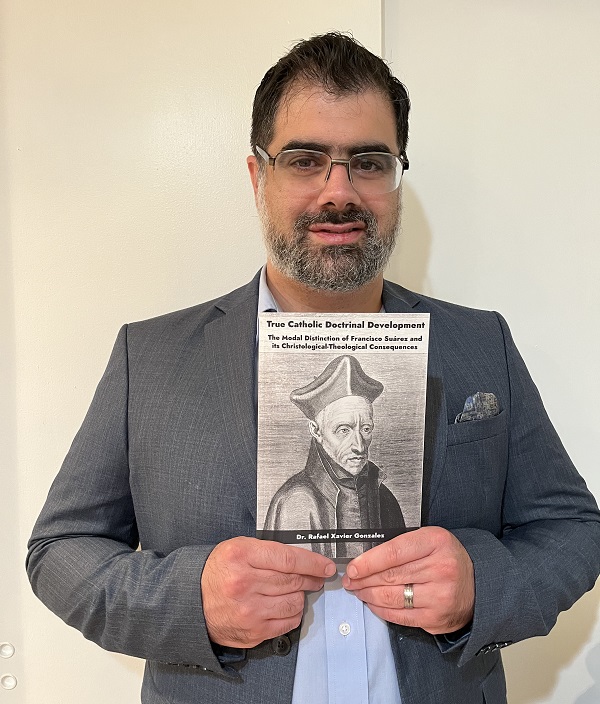 True Catholic Doctrinal Development: The Modal Distinction of Francisco Suárez and its Christological-Theological Consequences
by Dr. Rafael Xavier Gonzalez
In this book, Dr. Rafael Gonzalez discusses Suárez' modal distinction, which seems to satisfy both medieval Thomism (and neo-Thomism) and the newer pejoratively called "la nouvelle théologie" in their views of the distinction between nature and supernature, philosophy and theology. In other words, the traditional Scholastic theology and the more contemporary Ressourcement theology are synthesized by Suárezian modes, which emerges from the synthesis that is Christ himself.
Paperback: $19.95 | Kindle: $9.99
ABOUT THE AUTHOR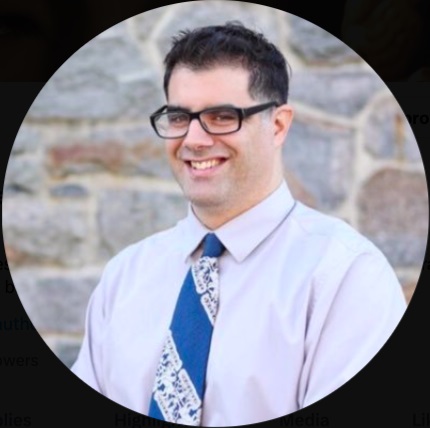 ​Rafael Xavier Gonzalez studied Theology, Philosophy, Latin and Greek in two seminaries, one in Spain and another in Peru, specializing in Thomism, Suárism, and Molinism. He has lectured at varied parishes and centers on approved Marian apparitions. Rafael is also a veteran of the Iraq war. He is currently a teacher in a classic liberal arts high school and an adjunct professor of philosophy.
OTHER CATHOLIC ACADEMIC BOOKS
Scholars of the Sacred: Dominican Theologians in Late Medieval Byzantium by James Likoudis This in-depth study of the Catholic–Orthodox reunion efforts during the tumultuous 11th –15th centuries reveals the vital role played by the Dominican Order in shaping the...
read more