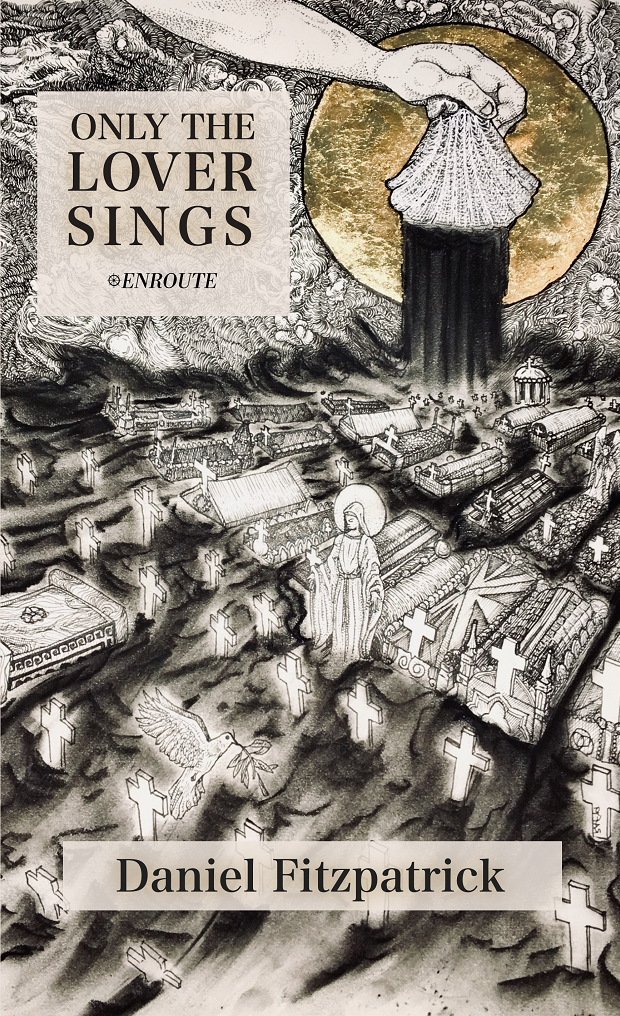 Only the Lover Sings
by Daniel Fitzpatrick
All is changed when a hurricane floods the city of New Orleans, displacing fourteen-year-old Roman Moran and his family not only from their home but also from the daily round rehearsed for them by generations of life in the Crescent City. Slowly a new world reveals itself to Roman, one in which the play of light upon a fish, the sound of a guitar string struck, the fractures in his spiritual patrimony, and even the loss of his best friend's faith call him to rejoice in the grace of Creation.
Paperback $14.95 | Kindle $9.99
TESTIMONIALS
"In this moving, evocative novel, which describes a few days in the life of a fourteen-year-old boy during the hurricane that came close to destroying New Orleans, a new and fine voice emerges from the South. Daniel Fitzpatrick integrates compelling narrative with a unique poetic sense, probing the deep waters—one might say the flood waters—of youth's  conflicts, of love and friendship, of doubt and faith in a time of grave trial. As the central character struggles through internal and external turmoil, he gropes for understanding of how to deal with the collapse of security, and with his parents' wounds and the ancestral inheritances of psyche and culture on both sides of his family. Gradually the author shows us the soul's journey through powerlessness towards mysterious hope and ultimate faith in life. The story is about a natural disaster, of course, and yet more than this: it is a living metaphor of the devastating spiritual flood that has swept through a once-Christian civilization, leaving inestimable damage, confusion, corruption, displacement, and death in its wake. Above all, it tells the perennial story of  man's search for the meaning of his human identity, and his eternal value, in the midst of catastrophe." ~ Michael D. O'Brien
"A beautiful novel – fresh and inspiring!" ~ Ronda Chervin
"Only the Lover Sings is an elegy to youth and an act of faith. Daniel weaves myth and reality, faith and fantasy, certainty and longing in to a story that will challenge the reader. While our lives can seem to revolve on certain remembered moments, the author shows that they can be affected equally by a hurricane as by an unsaid word. He writes with grace both bringing forth the sacramental in passing moments and describing the concrete reality of attending high school. For the author, it is a description of a pilgrimage. For the reader, it is the beginning of one. The book cuts through the modern fixation on identity to ask if we can love others who do not share our defining beliefs." ~ Capt. Patrick Brehany, U.S. Army
"A fascinating story of loss and discovery, clashing the theme of the coming of age of a teenage boy with an odyssey through tragedy, faith, and deeper meaning." ~ Fr. Thomas Schaefgen, O.P., Catholic Chaplain, Tulane University
ABOUT THE AUTHOR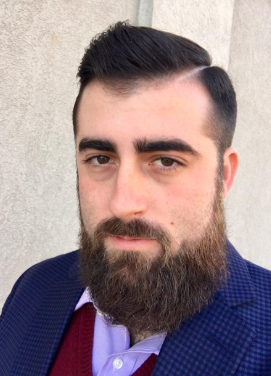 Daniel Fitzpatrick grew up in New Orleans, LA, studied Philosophy at the University of Dallas, and lives in Hot Springs, AR, with his wife and two children. His poems and essays have been widely published. Only the Lover Sings, his first novel, explores his memory of Hurricane Katrina and seeks to reveal the weight of glory bound up in each moment of human life.
OTHER CATHOLIC LITERARY WORKS
An Unlikely Gardener: Prose and Poems by Francis Etheredge This book began as a failed article about gardening; however, having written one, several more followed and so it became a short book, wonderfully enriched by the criticisms of my eldest daughter and a...
read more