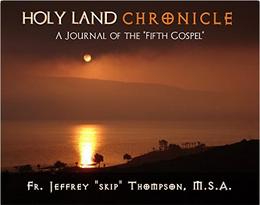 Holy Land Chronicle: A Journal of the 'Fifth Gospel' by Fr. Jeffrey "Skip" Thompson, MSA
Fr. Jeffrey "Skip" Thompson, MSA, a Missionary of the Holy Apostles, has created an intellectually stimulating and visually delightful photo-documentary of his experiences in Israel during an intercultural study tour sponsored by Holy Apostles College & Seminary in conjunction with the Jerusalem Center for Biblical Studies from December 27, 2011, to January 10, 2012. Over the course of the journey, which begins in Galilee and ends inside of Christ's tomb, Fr. Thompson shows us what can be seen in a two-week tour of the Holy Lands. These images will ignite a fire under anyone contemplating such a pilgrimage. This photo book should be downloaded onto the mobile devices of anyone who is heading that way or who desires one day to do so.
Hardback $39.99 | Kindle $9.99
REVIEWS
Testimonial
Fr. Thompson has developed an excellent photo-documentary that will serve as a helpful guide for anyone traveling on tour to the Holy Lands or remaining at home and living vicariously through the camera lens of one who has done so already. From the walls of Jericho to the tomb of Christ, Fr. Thompson's eye captures it all, providing a rich narrative of explanation along the way. – Dr. Sebastian Mahfood, OP, co-author with Dr. Ronda Chervin of Catholic Realism.
ABOUT THE AUTHOR
Fr. Jeffrey "Skip" Thompson, MSA, is the Dean of Seminarians at Holy Apostles College & Seminary.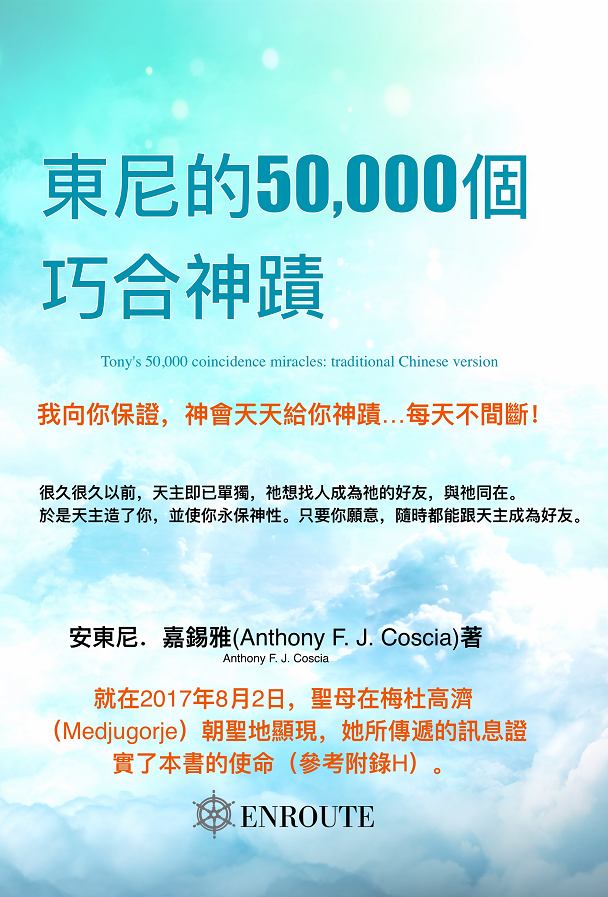 This is the TRADITIONAL VERSION. (点此进入):东尼的50,000个 巧合神迹 [Click Here for Simplified Chinese] 本頁面提供了這本書的詳盡內容介紹。 若您希望直接購買,請點選以下連結: #1. 點此訂購 (電子書)#2. 點此訂購 (平裝書) 請使用有語言轉換功能的瀏覽器,自動將英文譯為中文瀏覽所有東尼的書+免費項目,點此進入Tony's 50,000 Co-Incidence Miracles (Traditional Chinese) 東尼的50,000個...
read more