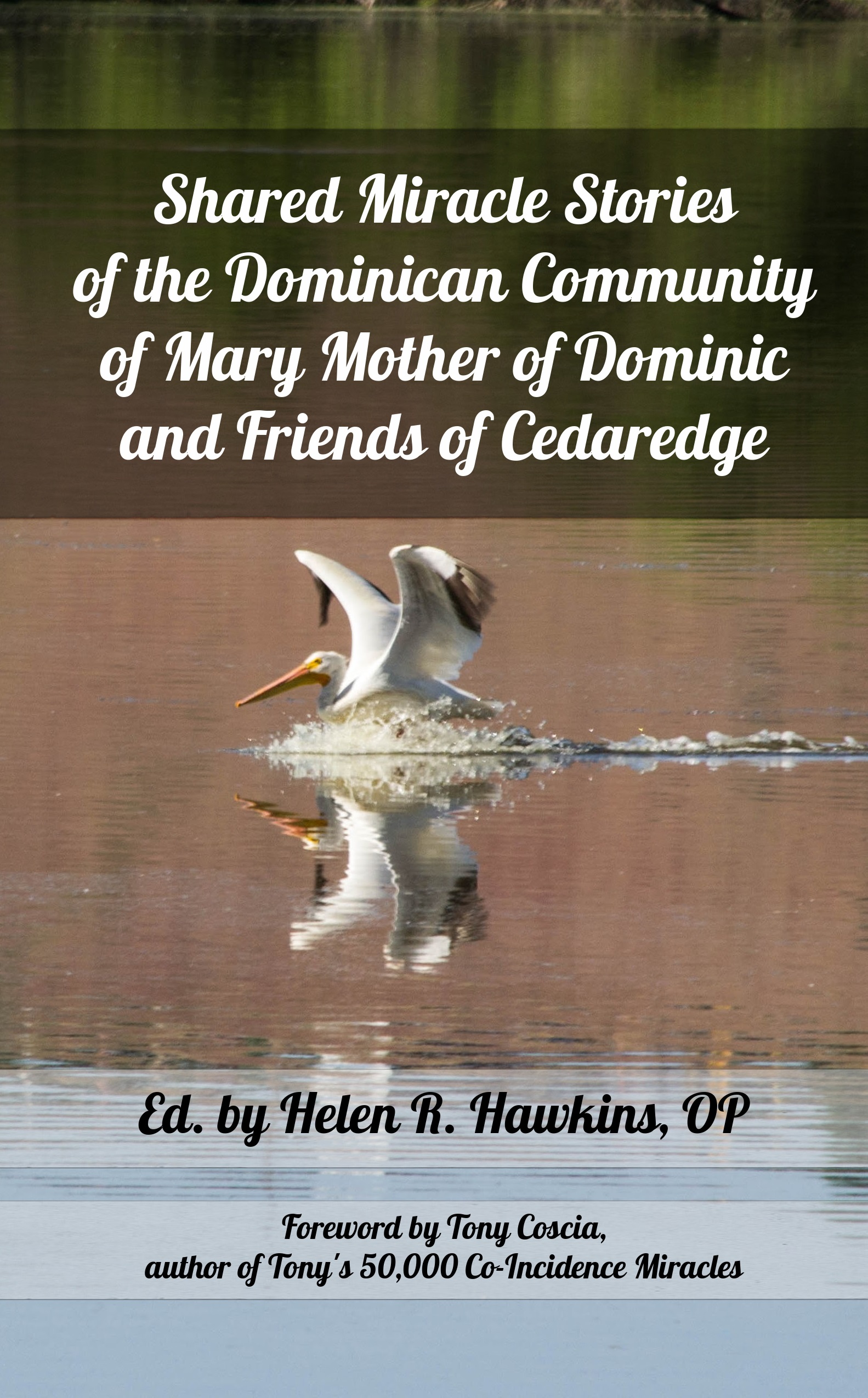 Shared Miracle Stories of the Dominican Community of Mary Mother of Dominic and Friends of Cedaredge
Ed. by Mrs. Helen R. Hawkins, OP
This is a book that invites us to share our miracles with one another. Why does God use or allow miracles? First, a miracle is an action of God. Therefore, when God acts—a miracle is not merely being allowed (it is in fact occurring every time God acts). Second, God truly loves us more than we love ourselves. Miracles often look like a co-incidence because there is often an action or a problem—and then, God's Re-action. Not every miracle is earthshaking. It's beneficial to tell others about the co-incidence miracles we all do notice each day. This sharing of true-miracle-stories feeds the souls of others and encourages them to also notice God's-Personality as well. So, we invite the readers of this open journal to engage its pages with miracle stories of their own.
Foreword by Tony Coscia, author of Tony's 50,000 Co-Incidence Miracles.
Paperback: $19.99 | Kindle $9.99
ABOUT THE AUTHOR
Mrs. Helen Hawkins, OP, is a member of the Blessed Mary Mother of Dominic Community of Cedaredge, CO.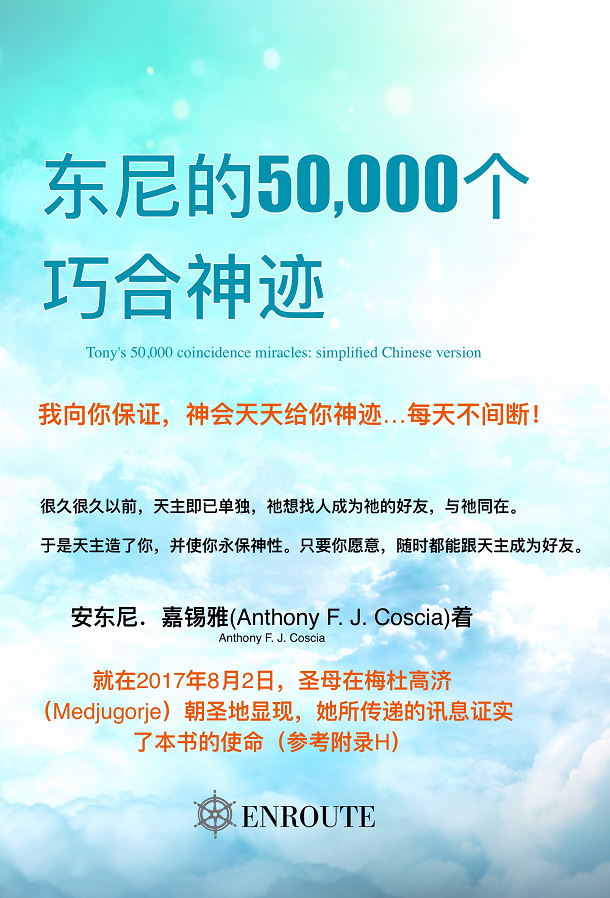 (This is the SIMPLIFIED VERSION)  (點此進入):東尼的50,000個 巧合神蹟 [Click here for Traditional Chinese] 本页面提供了这本书的详尽内容介绍。 若您希望直接购买,请点选以下连结: #1. 点此订购 (电子书) #2. 点此订购 (平装书)请使用有语言转换功能的浏览器,自动将英文译为中文浏览所有东尼的书+免费项目,点此进入Tony's 50,000 Co-Incidence Miracles (Simplified Chinese) 东尼的50,000个...
read more