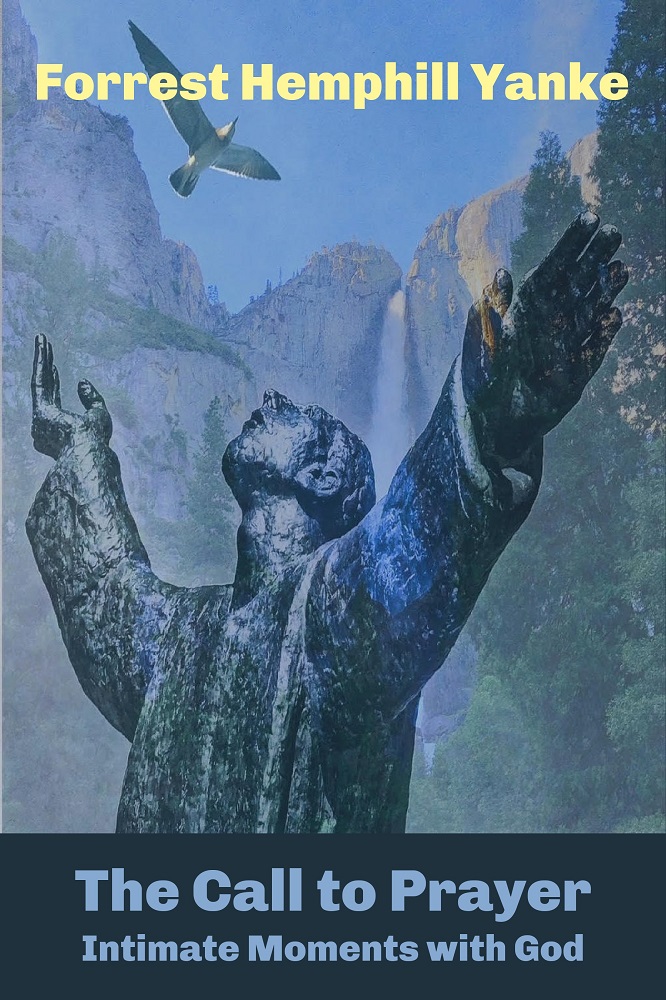 For more on Medjugorje, check out these other En Route books!
The Call to Prayer: Intimate Moments with God
by Forrest Hemphill Yanke, D.PHIL., LCSW, LMFT
What do you pray about? How do you know when to pray? What is prayer, anyway? These questions about prayer launch the reader into a new journey of faith, and this book serves as a guide for all who seek to undertake that journey.
Paperback: $19.95 | Kindle: $9.99
TESTIMONIALS
"Forrest has written a beautiful invitation to deepen our prayer through reflection on her own personal prayer journey. Wherever you may be in your own prayer journey, just beginning or more experienced, you will find something to enrich your prayer life through the pages of this book." – Msgr. Keith Brennan, Pastor, Our Lady Star of the Sea, Ponte Vedra Beach, Florida
"This book offers helpful theological information, resources, and encouragement for both those who desire to begin a new prayer life, and for those who feel called to deepen an already established prayer routine." – Adrienne Novotny, M.Ed., Acting Director, The Cenacle, Our Lady of Divine Providence House of Prayer, Clearwater, Florida
"After many years of experimentation and experience, Forrest Yanke presents a recipe for prayer, using as a foundation her charismatic Carmelite spirituality, while blending in portions of Ignatian reflection, and the rich nutrition of Eucharistic and Marian devotion. Good food for thought!" – Sister Mary Margaret, Prioress, Monastery of the Infant Jesus, Cloistered Contemplative Dominican Nuns, Lufkin, TX
ABOUT THE AUTHOR
Forrest Hemphill Yanke is a licensed clinical social worker and a licensed marriage and family therapist who has integrated her Catholic faith and knowledge of Christian healing into her therapy and teaching practices. For 35 years, she maintained a private practice in Christian psychotherapy in Panama City, Florida, where she was also instrumental in developing an intensive case management program for the homeless.
She taught pastoral counseling and Called and Gifted courses as an instructor for the Institute of Ministry Formation and was as an adjunct professor in the College of Social Work at Florida State University, Panama City campus.
For over 25 years, she served as an expert witness for the Catholic Marriage Tribunal in the Diocese of Pensacola-Tallahassee and has been recognized throughout her career with many awards for both professional and charitable work.
Forrest earned a doctorate in Religion and Societal Studies from Oxford Graduate School and holds a certificate in Spiritual Direction through the University of Steubenville and the Cenacle of Our Lady of Divine Providence House of Prayer. She is a professed member of the Secular Order of Carmelites and a long-time member and former president of ACTHEALS.
Currently she serves as outreach coordinator for the separated and divorced at her church and frequently leads workshops and retreats on prayer and healing.
Forrest is married to August Yanke and they have four children between them and seven grandchildren. They reside in Ponte Vedra Beach, Florida.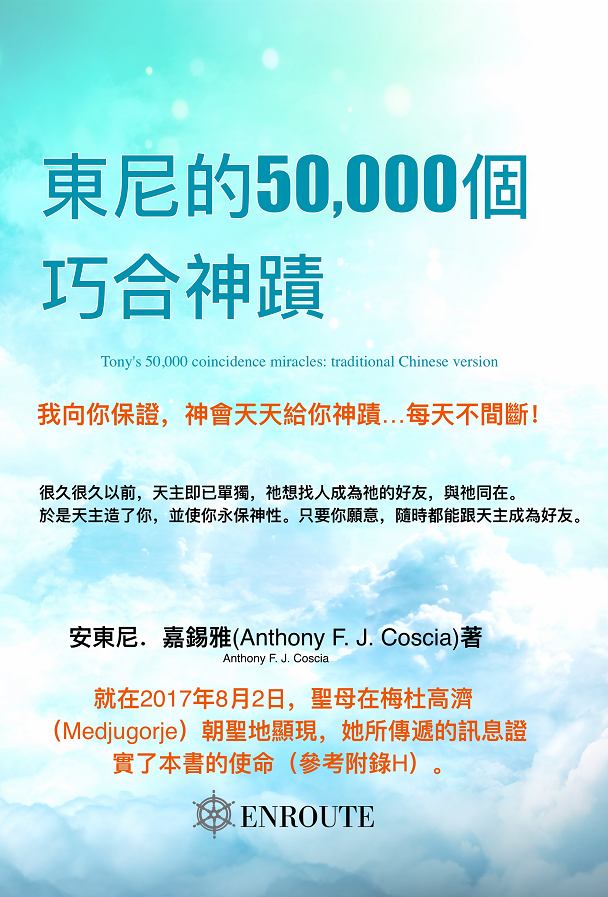 This is the TRADITIONAL VERSION. (点此进入):东尼的50,000个 巧合神迹 [Click Here for Simplified Chinese] 本頁面提供了這本書的詳盡內容介紹。 若您希望直接購買,請點選以下連結: #1. 點此訂購 (電子書)#2. 點此訂購 (平裝書) 請使用有語言轉換功能的瀏覽器,自動將英文譯為中文瀏覽所有東尼的書+免費項目,點此進入Tony's 50,000 Co-Incidence Miracles (Traditional Chinese) 東尼的50,000個...
read more