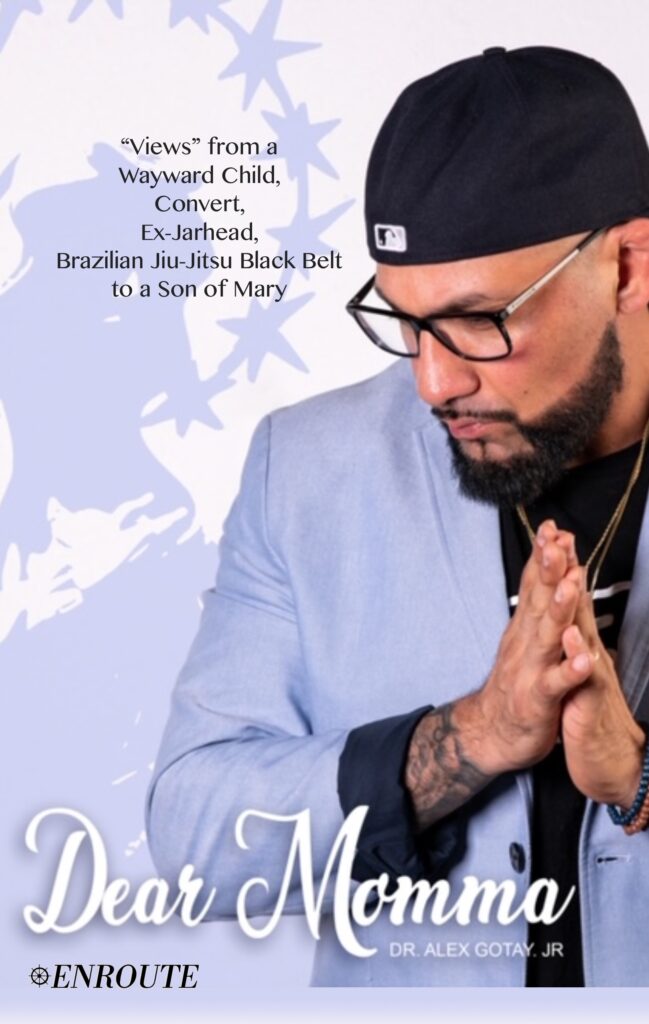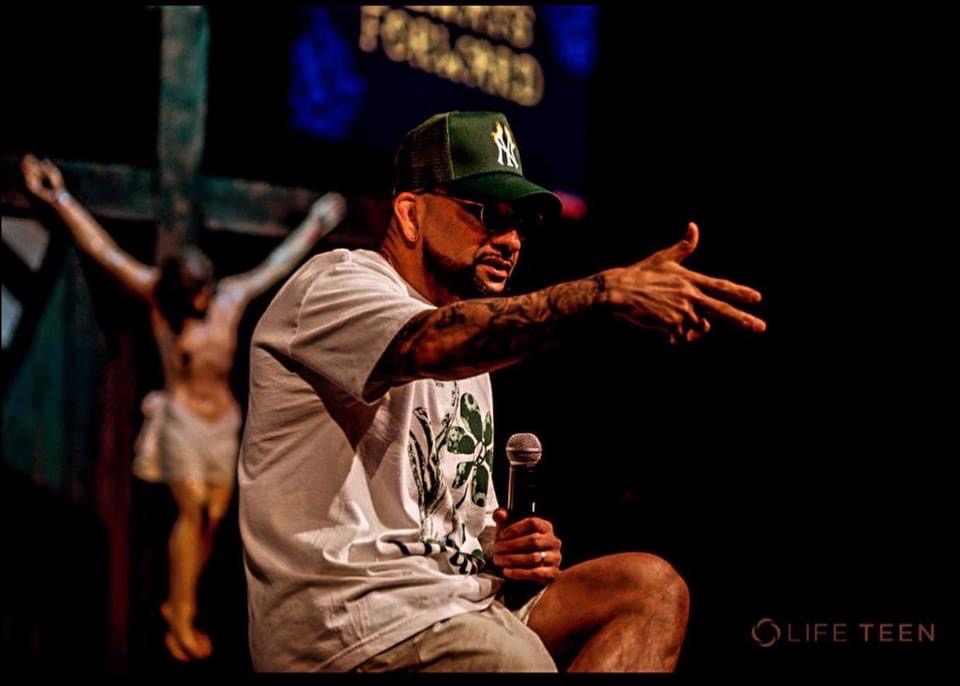 Dear Momma: "Views" from a Wayward Child, Convert, Ex-Jarhead, Brazilian Jiu-Jitsu Black Belt to a Son of Mary
Alex Gotay
How do Mary and Hip Hop connect?  Keep reading…Mary has many dense theological points that sometimes miss points of prayer for the average teen who is familiar with pop culture and hip hop. Dear Momma bridges those gaps and joins those worlds.  This text allows the reader to hear how hip hop connects to Our Lady in a language that is relatable, while laughing and learning about Her!
Paperback: $12.99 | Kindle $9.99
TESTIMONIALS
"Could there ever be a hip-hop theologian? Could there ever be a writer who could talk about Mary, the Mother of God, with humor? Get this book and see! Me, an old professor and writer of some 75 books, never expected to read anything like this!  I love it. You will, too." – Ronda Chervin, Ph.D., professor emerita of philosophy at Holy Apostles College & Seminary, Catholic writer and media speaker.
ABOUT THE AUTHOR
Alex Gotay, "Dr. G," is a husband, father, convert, and has been in professional Youth Ministry many years. He is a national teen and young adult speaker. He holds a D.Min. from the Graduate Theological Foundation, MA's in both Theology, from the University of St. Thomas, and Philosophy, from Holy Apostles College & Seminary, graduate hours in Counseling and OT Biblical Theology, and a BA in Criminal Justice from the University of Houston (Downtown).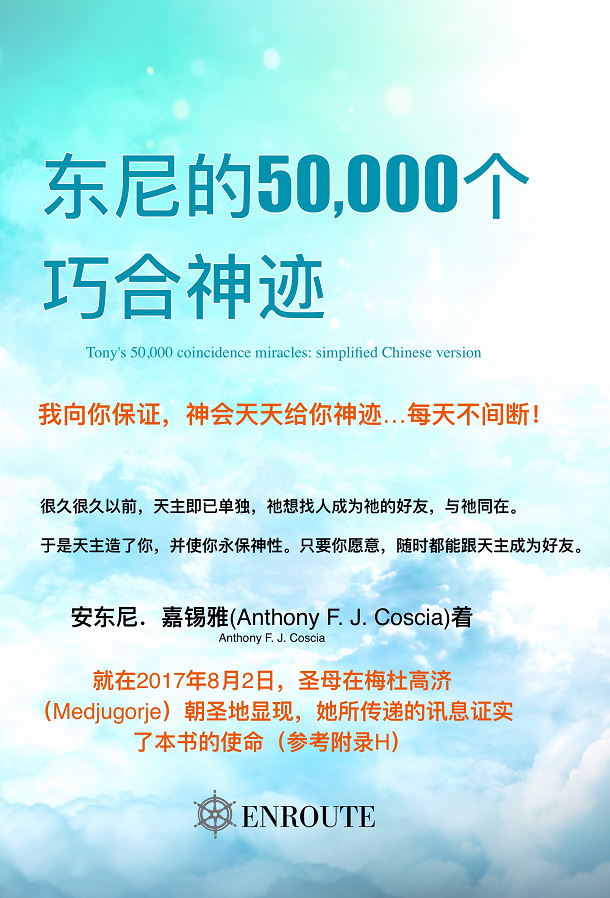 (This is the SIMPLIFIED VERSION)  (點此進入):東尼的50,000個 巧合神蹟 [Click here for Traditional Chinese] 本页面提供了这本书的详尽内容介绍。 若您希望直接购买,请点选以下连结: #1. 点此订购 (电子书) #2. 点此订购 (平装书)请使用有语言转换功能的浏览器,自动将英文译为中文浏览所有东尼的书+免费项目,点此进入Tony's 50,000 Co-Incidence Miracles (Simplified Chinese) 东尼的50,000个...
read more