Dear Momma
Alex Gotay
How does Mary and Hip Hop connect?  Keep reading…Mary has many dense theological points that sometimes miss points of prayer for the average teen who is familiar with pop culture and hip hop.  "Dear Momma" bridges those gaps and joins those worlds.  This text allows the reader to hear how hip hop connects to Our Lady in a language that is relatable, while both sometimes laughing and learning about Her at the same time!  
Paperback: TBA | Kindle $9.99
ABOUT THE AUTHOR
Alex Gotay, "Dr. G," is a husband, father, convert, and has been in professional Youth Ministry many years. He is a national teen and young adult speaker.  He holds a DMIN, MA's in both Theology and Philosophy, graduate hours in Counseling and OT Biblical Theology, and a BA in CJ.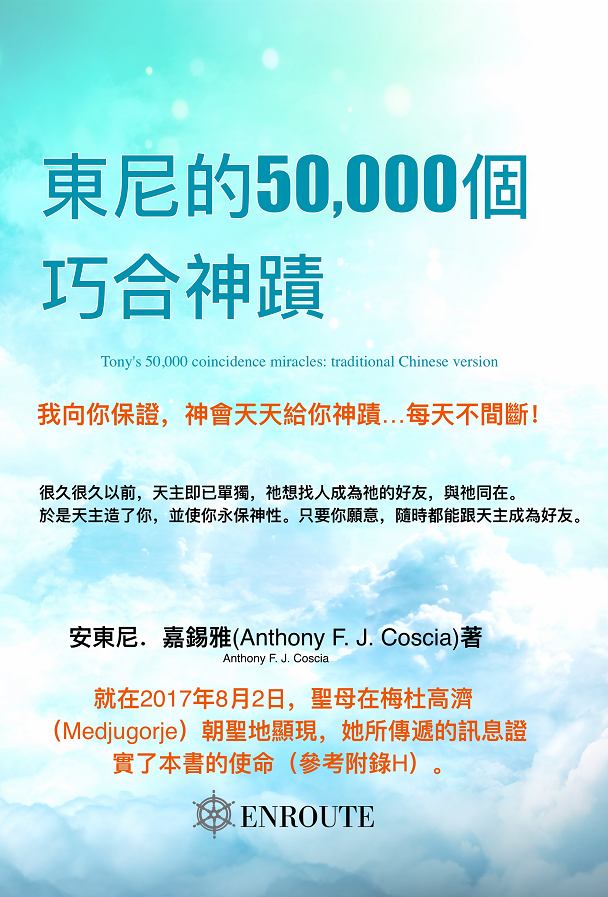 Tony's 50,000 Co-Incidence Miracles (Traditional Chinese) 東尼的50,000個 巧合神蹟 …天主給每一個人奇蹟,每天都會有 …本書會讓你注意到發生在你周圍的奇蹟 …平均一年下來,你將見證1,000個奇蹟。 遠古時代是個大信德的年代,人神和諧。那時候,人人會天天分享生活所見奇蹟,並樂此不疲。 遺憾的是,當前的文明讓人對天主的存在感到麻木,人神遠離。人對天主所賜的奇蹟卻一無所知。...
read more