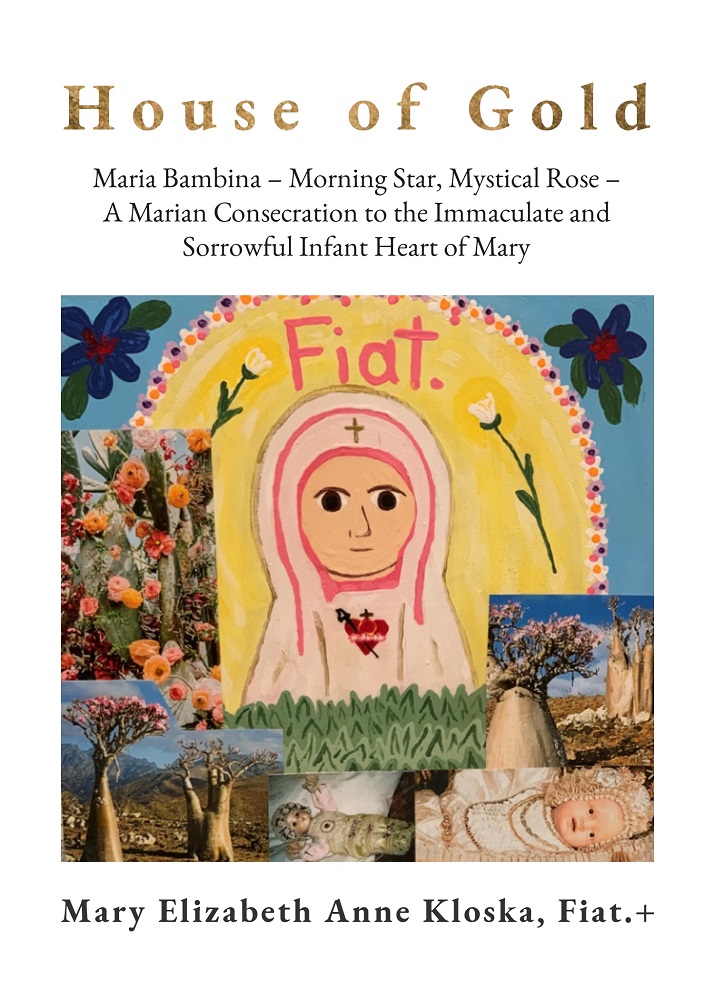 House of Gold
by Mary Elizabeth Anne Kloska, Fiat+
Our Lady has spent my entire lifetime blessing me with Her friendship –and so I rejoice today to offer Her this little gift of a book, which I hope brings many more souls into Her humble, Motherly embrace.
Paperback: $14.95 | Kindle: $9.99
Support Mary's work! Sign-up today for a monthly donation to her through her Patreon account by clicking the image below!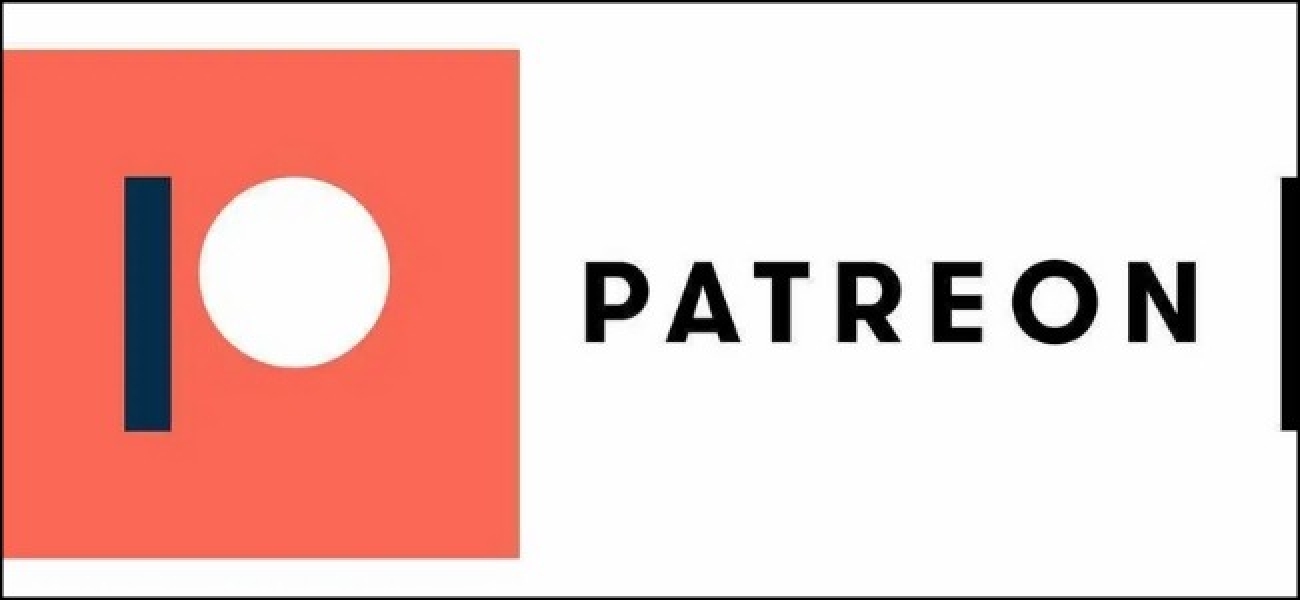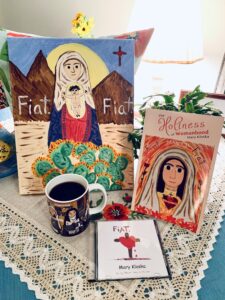 Buy a pillow and email mahfood@wcatradio.com a photo of you holding it, and I'll post your photo on this page with your message to Mary.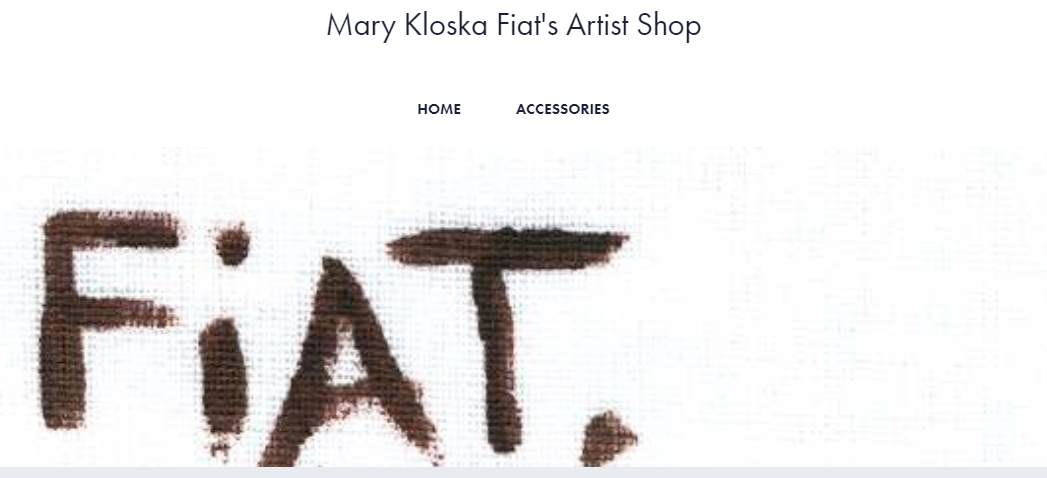 The Heart of Fiat Crucified Love
ABOUT THE AUTHOR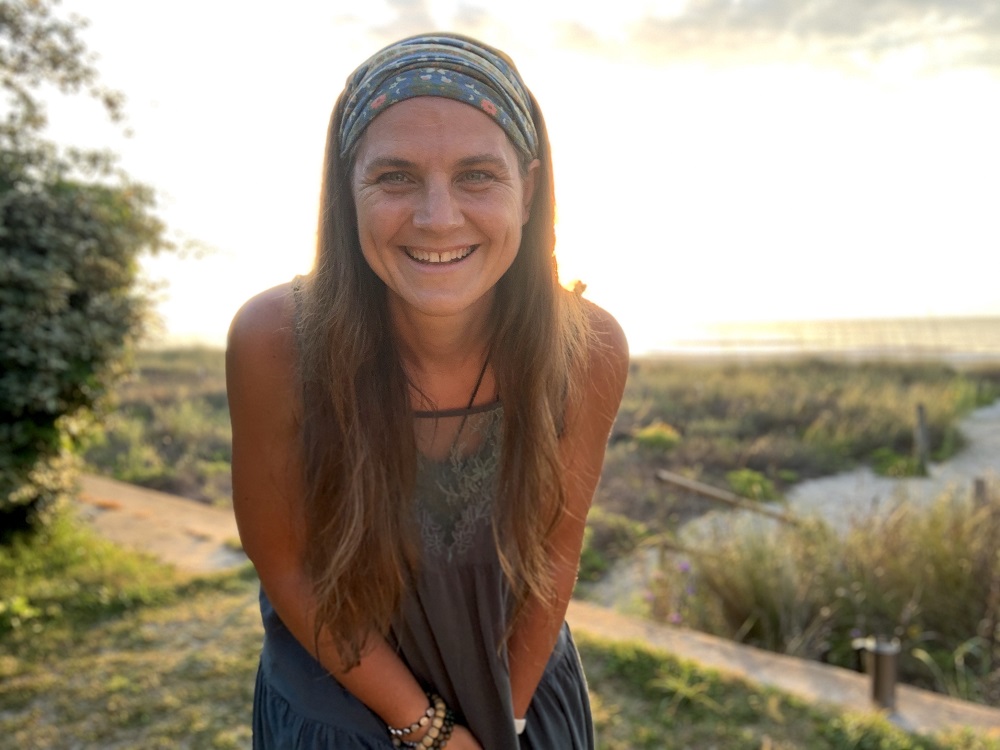 Mary Kloska is from Elkhart, Indiana. She was raised in a huge Polish family (12 brothers and sisters) along with a lot of foster babies and other needy people in and out of the house. She presently has 70+ nieces and nephews.  She has lived a very unique life. Upon graduating from Notre Dame in 1999 she spent almost 20 years in the missions serving the poor (including orphanages) as well as praying as a consecrated hermit all over the world –Siberia, Nigeria, Tanzania, South Africa, Philippines, Mexico, the Holy Land and all over Europe as well. Although she spent a lot of time away in silence praying, ironically she loves children and is very fun and outgoing when it comes to serving young adults, as well as the little ones. She also spent her time in the missions giving retreats, doing simple catechesis, leading prayer groups, giving spiritual direction, helping in deliverance, changing diapers, feeding babies and cleaning floors. After spending intense time serving in a mission she would withdraw for periods of 'retreat' as a hermit (including three years as an official diocesan hermit with vows under a Bishop.) The last few years she has spent as a fulltime nanny to infant triplets, twins and several large families. She speaks many languages (poorly) and enjoys playing guitar, painting icons, baking, gardening, reading, writing and simply filling in where there is the greatest need in the Church. Her WCAT Radio program, "The Heart of Fiat Crucified Love," may be found here.
OTHER CATHOLIC SPIRITUALITY BOOKS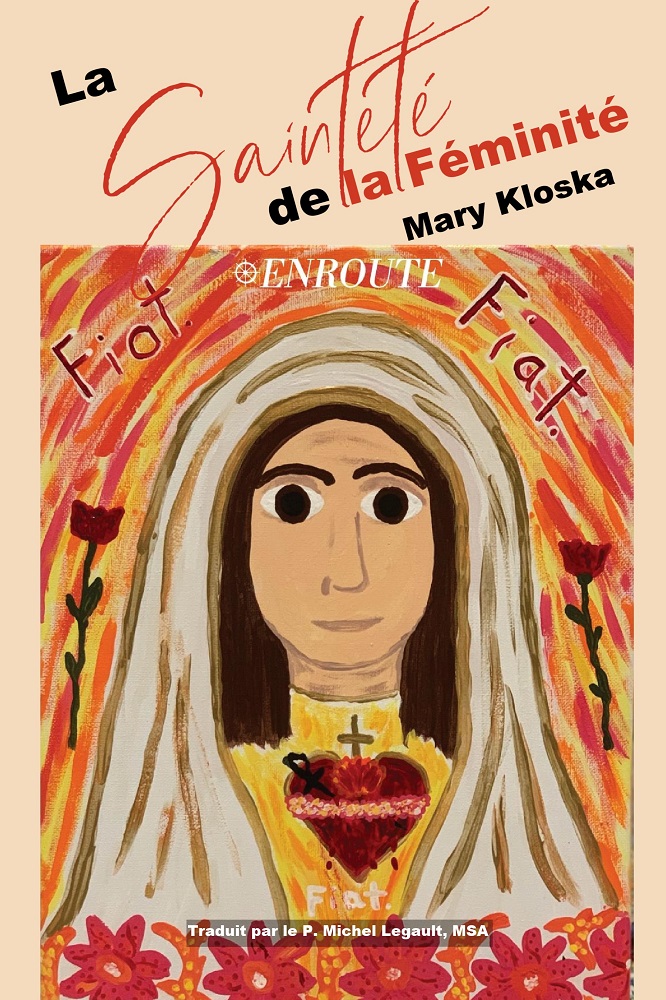 Below is a spiritual talk that Mary gave to a group of Polish youth at a retreat center in Babliniec, Poland about the Love that God has for them. It was on September 3, 2005 and is translated by Hania Przybylo. You can listen to this both in my English and Hania's...
read more