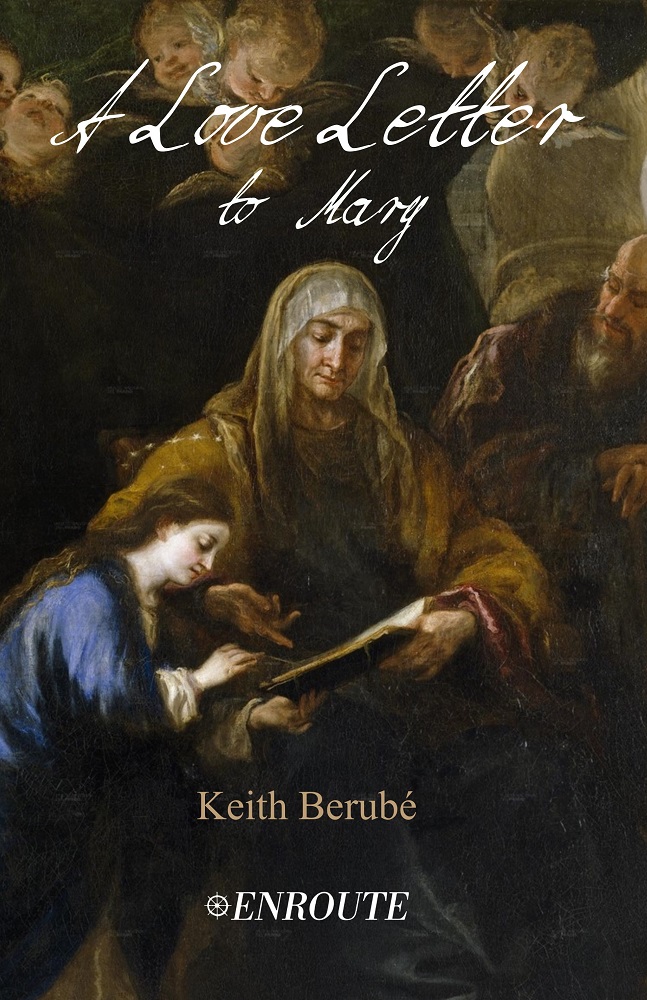 A Love Letter to Mary
By Keith Berubé
The Holy Trinity is absolutely enamoured of Mary. The Saints and so many good Catholics not canonized are totally in love with Mary. Both God and man have expressed their hearts for Mary in poetry.
When these expressions of love are placed together, what we find is one vast love letter to Mary, one letter composed of countless letters, like thousands of shards of a great mirror each reflecting with more or less intensity the loveliest, sweetest light. God desires this mirror. He wants to express in creation, in Scripture, and in the lives of all those who love her His infinite, eternal, unfathomable, and fiery love for Mary, each saint contributing to this love letter in his or her own absolutely unique, incommunicable way.
Of course, so much of this love letter resides in the abyss of the heart where there are, finally, no adequate words; the expressions of love that we do have for Mary, as written in this book, are like the froth of ocean waves, merely hinting at the tremendous depths that lay beneath. Make this book your own, and use it to express your own love for Mary and to increase your bond with her.
Paperback $17.95 (grayscale) | $29.99 (full color!) | Kindle $9.99
TESTIMONIALS
"For Aquinas, 'the Beauty of God is the cause of the being of all that is.' And this magnificent beauty generationally overflows from Our Lady's abundant heart to each of us, furnishing the great message of life, as well as being the very balm which prepares us for death and union in her arms. A Love Letter to Mary is one of the great books needed in all stages of life, from the joys of new beginnings, to the dark business of suffering, and at death when our final words should sing with beauty and praise. — Dr. Caitlin Gilson, Associate Professor of Philosophy at University of Holy Cross and author of Subordinated Ethics: Natural Law and Moral Miscellany in Aquinas and Dostoevsky
"With his gift of poetic prose – a style that is, at once, academically adroit yet profoundly personal – and on the heels his breakout sensation Mary: The Rosary, the Relationship, and Dragons, Keith Berubé has established himself not only as a most gifted theologian, but also as a missionary of the Marian maxim, 'De Maria Numquam Satis.' In this present work, Berubé has assembled some of the world's finest tributes – or, as he calls them, "Love Letters" – to the Queen of Heaven and Earth. He draws these from the typology of the Blessed Virgin contained in such Old Testament figures as Rebecca, Rachel, Judith, Esther, and Created Wisdom. He also draws these from the odes and prayers of the great Saints throughout the history of Christendom and from the myriad of beautiful women throughout the history of Western Art and Literature, who, whether knowingly or unknowingly, represent the Blessed Virgin. — Jayson M. Brunelle, M.Ed., CAGS, author of The Blessed Mother's Plan to Save Humanity: Marian Revelations and Necessity of Total Consecration
ABOUT THE AUTHOR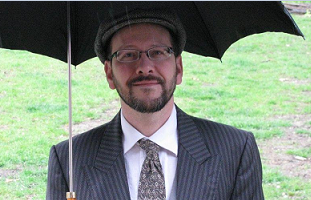 Mr. Keith Berubé, author of Mary, the Beloved and Mary: The Rosary, The Relationship, and Dragons, holds holds a B.A. and an M.A. in Theology from Franciscan University of Steubenville and has taken doctoral studies at Holy Apostles College and Seminary. His MA and doctoral studies focused on Mariology and he is currently writing his doctoral dissertation at the University of South Africa under the direction of Dr. Jennifer Slater and the co-direction of Fr. Peter Kucer, MSA, currently serving as the Interim Rector-President at Holy Apostles College and Seminary. His doctoral thesis concerns the eschatological reality of Mary and the intimate relationship God desires people to have with her. Mr. Berubé writes Marian articles for Homiletic and Pastoral Review, is featured in the upcoming 2019 edition of Fr. Donald Calloway's Marian Journal Mater Misericordiae, has given various radio interviews, and has appeared on Mother Angelica's EWTN. He teaches at Queen of Heaven Academy and resides with his wife and their five children in Columbus, Ohio.
OTHER POPULAR SPIRITUALITY BOOKS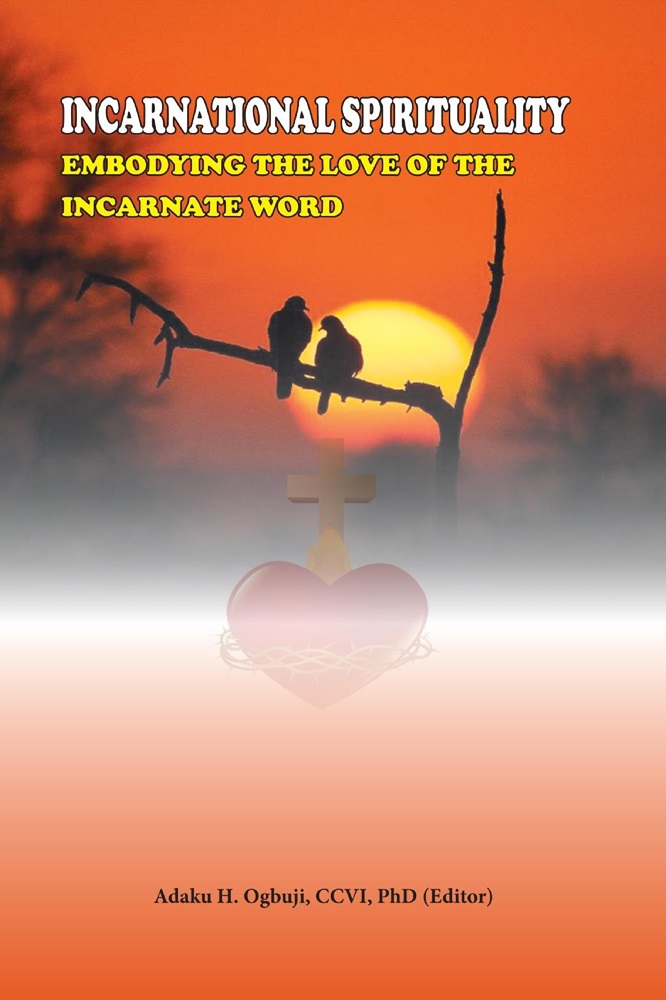 Incarnational Spirituality: Embodying the Love of the Incarnate Word Edited by Sr. Adaku Helen Ogbuji, CCVI, PhD In this book, two Sisters of Charity of the Incarnate Word, one sister of the Holy Family, and one discalced Carmelite priest expound on these important...
read more