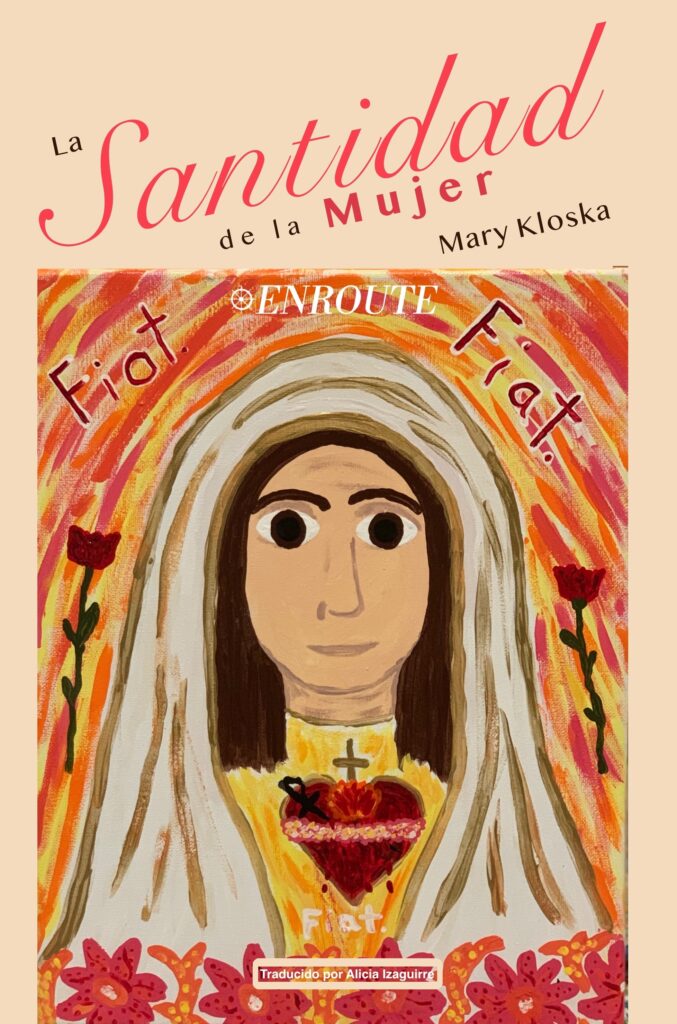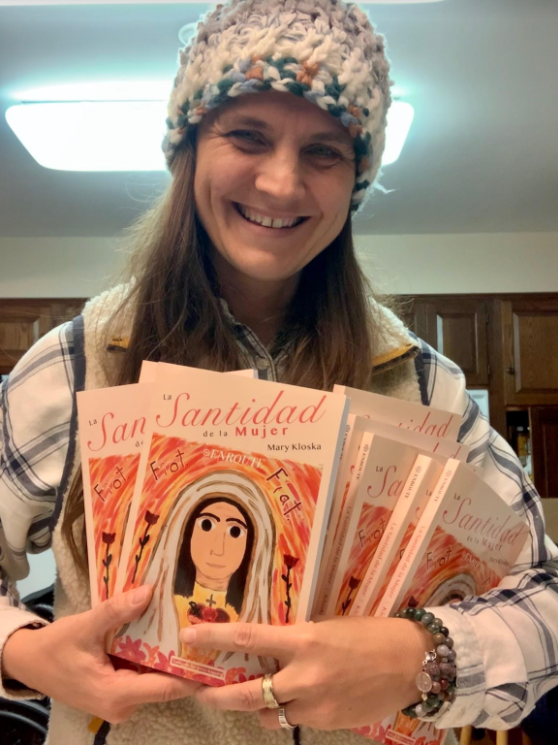 La Santidad de la Mujer
por Mary Kloska, traducido por Alicia Izaguirre
La Santidad de la Mujer es un libro de retiro para mujeres. Hay un gran misterio rodeando el don de la femineidad que Dios quiere que la gente atesore y proteja.  Este libro describe los varios dones que Dios le ha encomendado a las mujeres (más exactamente ha hecho que sea la mujer) y su papel como compañera y madre. Este libro también se refiere al llamado de Dios hacia una mujer en una vocación específica, su don de pureza, y su vida interior única en lo que se refiere a la Cruz, la Eucaristía y la Oración.
Paperback: $14.99 | Kindle: $9.99
Apoye el trabajo de Mary! Inscríbase hoy para hacerle una donacion mensual a través de su cuenta Patreon al precionar la imagen de abajo!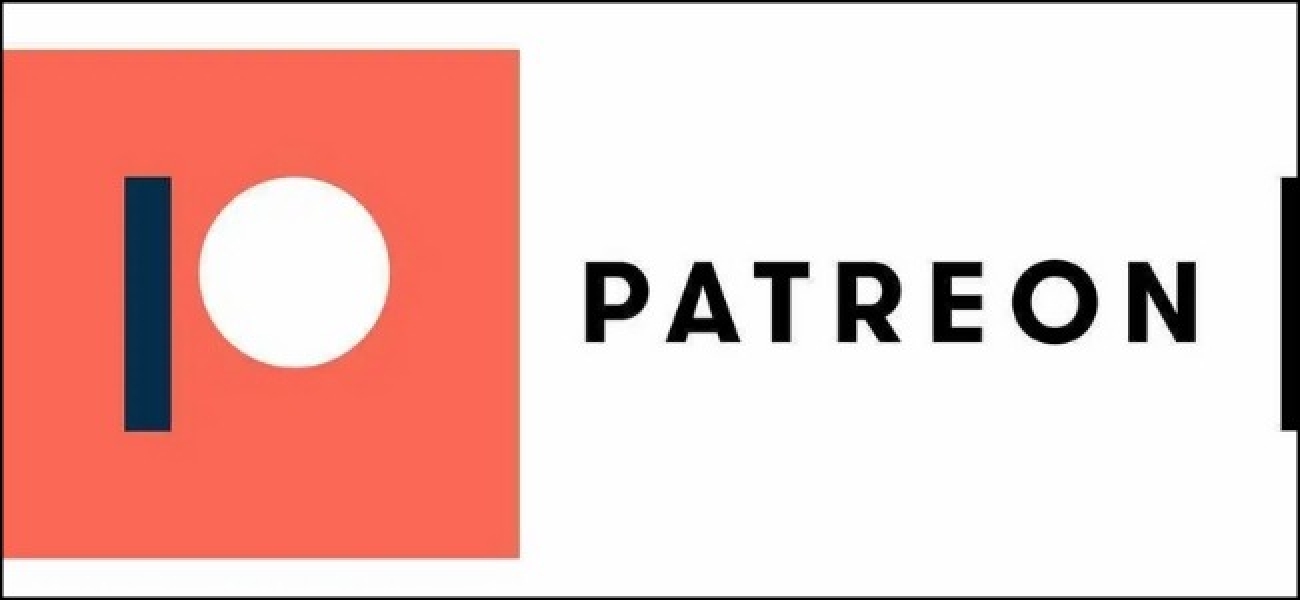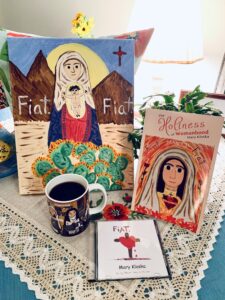 Compra una almohada y envía una foto tuya sosteniendola, al correo electrónico mahfood@wcatradio.com, y la publicaré en esta página con tu mensage para Mary.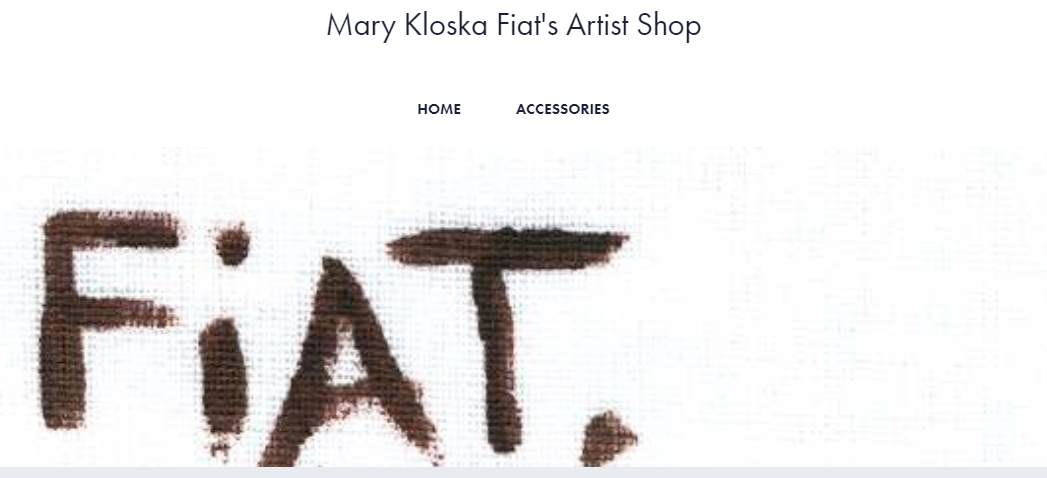 Retiro sobre La Santidad de la Mujer
El Corazón del amor crucificado Fiat
TESTIMONIOS
"Agarré este libro, y no lo pude soltar, hasta darle vuelta a la última página… y soy un hombre! Si me cautivo a mí, hasta tal punto, solo puedo maravillarme del extraordinario efecto que tendrá en las mujeres! Este libro es tan singularmente hermoso, que no sería una sorpresa, si con el tiempo, es reconocido como un clásico en la literatura de las mujeres Católicas.  Yo animaría a cada mujer a leer este tratado, y aferrarse a él, para toda su vida… seguir recurriendo a él; y finalmente… dejarlo como una reliquia especial, para alguien a quien ama mucho." – Lawrence Edward Tucker, SOLT, Autor de La Redención de San Isidro; A Quien el Corazón Decidió Amar; Aventuras en la Alegría del Padre; La Oración de Jesús Crucificado; y el nuevo Álbum/CD de música católica, So Shine by brothersister
"Mary Kloska se encarga de una importante, aunque muy descuidada cuestión: las diferencias reales entre las mujeres y los hombres, con un enfoque sobre el impacto de esas diferencias, en la espiritualidad de las mujeres. La alegría de leer esto, es que en lugar del enojo que a veces acompaña estos problemas, Mary, gentil y calmadamente observa las diferencias y celebra a ambas, aun cuando pone su atención en los dones espirituales de las mujeres. Yo, un hombre, he dirigido a mujeres, y conozco un número de mujeres que dan dirección espiritual a los hombres, sin embargo, los puntos de vista de Mary, en la vida espiritual de las mujeres, ofrece muchas más ideas, de las que yo puedo ofrecer. Sumado a esto, su experiencia viene de lo que ha vivido en cuatro continentes, entre gente muy diversa – Norte América, Europa, África y Asia, lo que le da amplitud a sus ideas. Su propia vida espiritual, es la fuente obvia de su profundidad. Su libro es una ayuda profunda en el desarrollo espiritual de la mujer."– Fr. Mitch Pacwa, SJ, presidente y fundador de Ignatius Productions,  y compañero mayor del Centro San Pablo,  de Teología Bíblica
"¡Qué hermoso retiro para mujeres! Me encanta. Está lleno de ideas profundas. Te puedo asegurar, al leer este libro… que está lleno de alegría y de paz, que realmente me ayudó,  a mi edad de 82 (a pesar de que escribí un libro completo sobre mujeres, y muchos libros que uso, yo misma, en retiros). Aun así, encontré nuevas ideas en este libro. Así que, aunque hayas estado en retiros para mujeres, esto te podría dar algo Nuevo y muy importante." – Dr. Ronda Chervin, líder de docenas de retiros para mujeres, y autora de Feminine (Femenina), Free (Libre), y Faithful (Fiel)
"La Santidad de la Mujer contiene mucha Sabiduría y Verdad, para cualquier mujer que quiere realmente convertirse en lo que Dios quiere que sea. Habiendo vivido, a través del levantamiento de la liberación de la mujer en los sesentas y los setentas, lo que dio comienzo a la salida de toneladas de literatura sobre las mujeres, lo que únicamente contaminó la mente, encuentro este libro refrescante. Da una vuelta divina a la femineidad, y tiene muchas riquezas para cualquier mujer que quiera ser una mujer de Dios."   – Clare R. Ten Eyck, Ed.D., Terapista Católico y Director de Retiros
"El retiro para mujeres, de Mary Kloska, especialmente al principio de sus veinte, establece los principios para motivar la verdadera identidad de una joven que se está formando. Más aun, una madre de familia puede encontrar en este libro, fácil de leer y de reflexionar, ideas prácticas para ayudar a sus hijas a madurar, hacia un sentido profundo de maternidad potencial. Entonces ella puede reconocer, realmente, un esposo auténtico, que la ame y ame a sus hijos, en un matrimonio con amor sacrificial."– Padre Basil Cole, Profesor de Teología Moral, espiritual y dogmática, de la Casa de Estudios Dominicana
"Este libro provee una muy necesaria visión de la auténtica feminidad, y debe ser leído por mujeres jóvenes y adultas, que desean  profundizar más en sus vocaciones individuales, y en su significado y propósito, como hija del Rey.." – Theresa A. Thomas, Madre de seis hijas, 15-años de columnista familiar en "Today's Catholic News" (Noticias Católicas de hoy), Contribuyente para el website Vida Católica Integrada, Intercambio Católico, escritora independiente y autora de Big Hearted: Inspirando Historias de las familias de todos los días (Scepter, 2013)
Sobre el Autor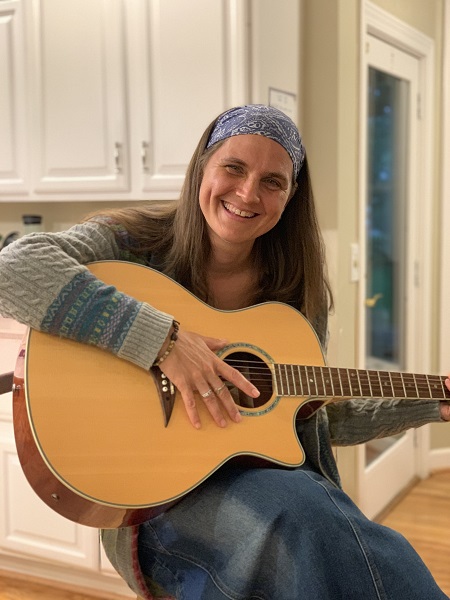 Mary Kloska es de Elkhart, Indiana, y ha vivido una vida única. Al graduarse de Notre Dame en l999, dedicó 20 años en la misiones sirviendo a los pobres (incluyendo huérfanos) como también orando como una ermitaña consagrada alrededor del mundo—Siberia, Nigeria, Tanzania, Sur África, Las Filipinas, México, Tierra Santa, como también por toda Europa. Ella disfruta tocar guitarra, pintar íconos, hornear, la jardinería, leer, escribir, y simplemente ayudar donde haya una necesidad más grande en la iglesia. Su programa de Radio WCAT: "El Corazón del Amor Crucificado Fiat", puede ser encontrado en wcatradio.com/heartoffiatcrucifiedlove/
Otros libros espirituales católicos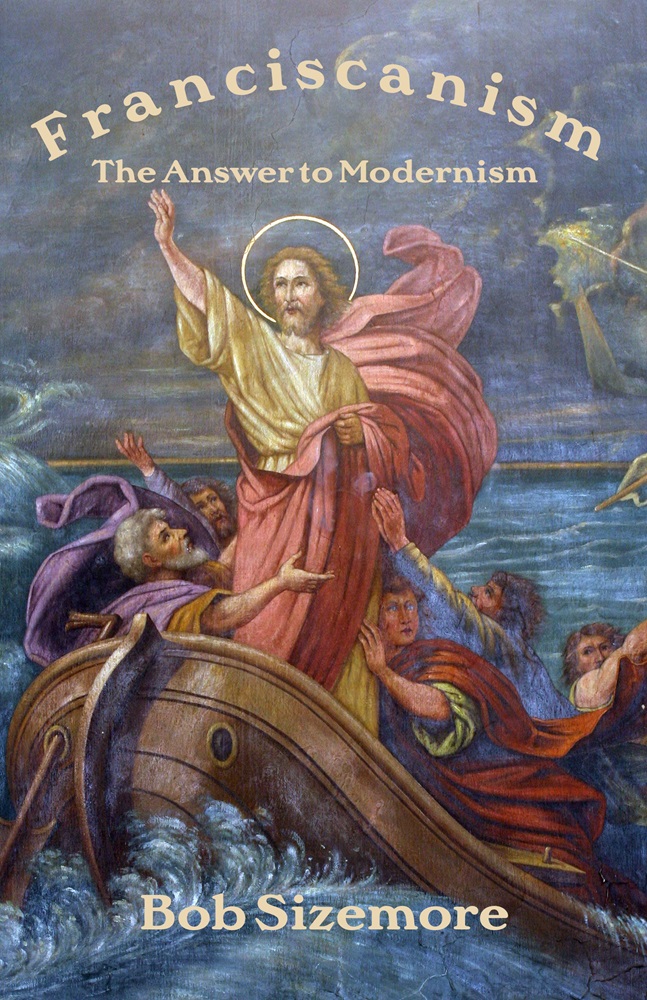 Franciscanism: The Answer to Modernism By Bob Sizemore In a culture of death, St. Francis restores us to life. This book invites the reader into Franciscanism as the answer to Modernism.   Paperback $7.99 | Kindle $2.99  TESTIMONIALS "As a Lay Dominican, I found in...
read more