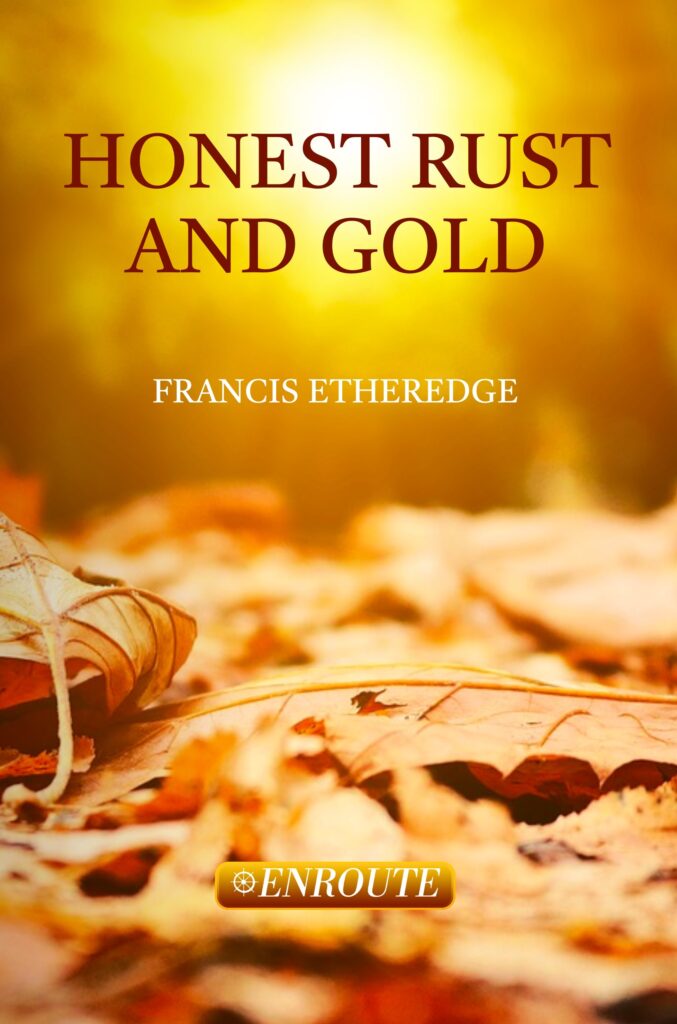 Honest Rust and Gold: A Second Collection of Prose and Poetry
by Francis Etheredge
Honest Rust and Gold: A Second Collection of Prose and Poetry. Rust is the breaking down of metal, owing to water, air and other factors, whereas gold does not deteriorate; and, therefore, these metals sum up the difference between the destruction of sin and the ennobling action of God – as beautiful, precious and permanent as the poverty of our lives pleads for His help (cf. Psalm 34: 6). "Honest" speaks to the truth of these findings! At the same time, however, just as the Church's second collection is often for the needs of the world, so this book is about the wide ranging reality of the times in which we live: both timely to our generation and, at times, transcending time and addressing life's persistent questions. Moreover, as you will find, the book is bespeckled with the many guest-gifts that this prospector has received through inviting others to contribute!
Paperback: $17.95 | Kindle $9.99
CONTENTS
Acknowledgements
Foreword: Bishop Fintan Monahan of Killaloe Diocese, Ireland
General Introduction
Part I: Before
Nothing
Osmosis
Beginning
Guest Poet and Poem: Ravi Shankar
The Three Christs
-for Doug Andersen
Part II: Awareness
Guest Poet and Poem: Russell Rogers
Where is He?
A Trilogy of Cases:
Part I: Locked
Part II: Naked
Part III: Rat-to-Bird
Sharing
Flowers
The Picture
Vulnerable
News
A Trilogy of Tones:
Black
White
Grey
Awakening
Guest Poet and Poem: Fr. Antoine Altieri:
La Grand Santé (Great Health)
Part III: Technological Leaping
Skin Deep
Flitting
Phoneheads
Guest Poet and Poem: Richard Bowdery
Nomophobia No More
Part IV: Grace
Denatured
Boiling Point
Changing
You and I
Aftermath
Guest Poet and Poem: Annabelle Moseley
A Prayer for Setting the Table
For Annabelle Black, in honor of her 100th Birthday
Part V: The Sacraments
Bread of Love, Wine of Glory
Immersion
Regenerative
Part I: A Ringed Pair
Part II: Whirlpools
Part I: The Priest-Shepherd
Part II: The Domestic Shepherd
Guest Poet and Poem: Teresa J. Herbic
Marks of Eternity
Part VI: Writing
Words Torn from Tears
A Pain-Breaking Word
Failure's Fog
Clots
Gaps
Soundings
Matter
Guest Poet and Poem: Dr. Mary Anne Urlakis
The Empty Lot
Part VII: After
Three times – Now a Fourth, Fifth and Sixth:
Part I: Dying…
Part II: The Plight of All
Part III (I): Visiting
Part III (II): The Plight of Passing
Part IV: He was Among Us
Part V: One Life Uprooted
Immobile
Comfort
Unreachable
Guest Poet and Poem: James Sale
Could I But
Epilogue
End Word: John O'Brien, Frater at OFM (Franciscan)
"How great is your name, O Lord our God, through all the earth."
"Denatured: A Witness"
A First Reading from "Honest Rust and Gold"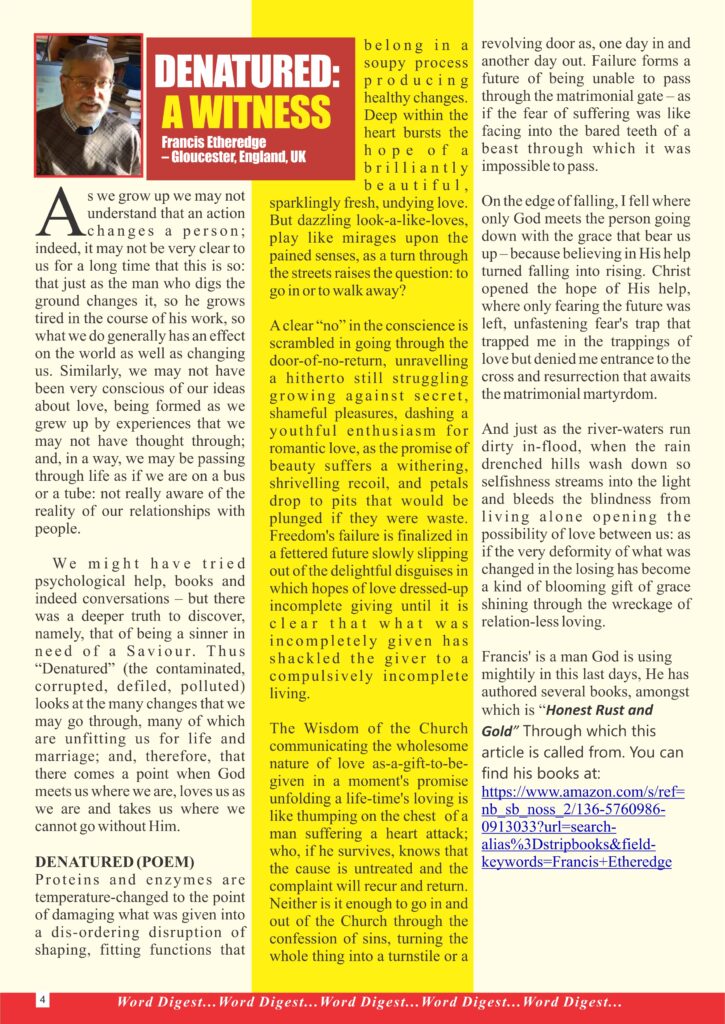 Testimonials
"I was recommended this book by a friend. It's a series of Poetry & Prose both from the author & guest writers. There is a brief introduction of the guest writer which gives an insight into their faith & perception on life. The book is laid out in individual topics and of a life that anyone of us might face. I would also say that they could be used as prayer in some instances. Sometimes, it's hard to put prayer into words, but these writings bring the concept of Christ and God a little closer to ourselves. These are also reflections on life, family, friends and times enjoyable or times of sorrow. The book is an easy read and the pieces are thought provoking & inspiring. Also, the honesty of the author about his path to faith and how it was achieved can encourage others who are still unsure about themselves. One piece that inspired me was: 'Sitting in front of the cross of Christ I realised that He was immobilised, pinned to it by nails, metal, wood & wounds as unforgiving as deterioration due to illness & injustice. Pray for us to remember them; & in remembering them, I beg you to help them.'" – Gillian Cockwill
"Our times can be described as one enthralled by the quickening, with the passing of time seemingly accelerating amid the buzz of modern technology. In Honest Rust and Gold, Francis Etheredge and his guest writers offer heartfelt poetry as a means to pause and make sense of our hectic world – and indeed, ourselves. Underlining the many penetrating themes encompassed throughout this work is a sense of vulnerability, which for the Christian is a reminder of our constant need to trust and lean on God, especially when we are hurting. As Etheredge reflects in the introduction to the poem "Bread of Love, Wine of Glory," "God is not remote […] but is so close as to take into Himself all our pain." Honest Rust and Gold provides a beautiful collection of faith-filled poems for anyone seeking a spiritual oasis of consolation. — Eric Manuel Torres, BHlthSci, MOrthoptics (LaTrobe), MNSc (Melb), GradDipTheol, MTS (CTC/UDiv), CertIIIBAdmin (S.Russo), AOBR, MOA, RN, Assoc. Member CMAV. Catholic theologian and bioethicist.
"In Attention and Will, Simone Weil stated 'Attention, taken to its highest degree, is the same thing as prayer. It presupposes faith and love.' This insight has never been better realized than in Francis Etheredge's transcendent Honest Rust and Gold: A Second Collection of Prose and Poetry. Just reading this exceptional collection of poetry and prose is a spiritual experience that brings us closer to the infinite beauty of God." — Gordon Nary, Editor of Profiles in Catholicism
"How heavy and uninviting the term "lay spirituality" can seem! But what if it were written by a poet-theologian who could present needed insights in images so beautiful you couldn't resist the invitation to grow. On marriage, for example, this very realistic part will help any who can't stand just looking at ideal couples and feeling rotten in comparison! Honest Rust and Gold: A Second Collection of Prose and Poetry is deep, incisive, penetrating! Get it! Read it!" — Ronda Chervin, Emerita Professor of Philosophy at Holy Apostles College and Seminary, author of more than fifty books about spirituality, presenter on TV and Radio.
"This is an excellent book of personal heartfelt reflections and poems that have awakened in me strong feelings and deep thoughts about many similar life experiences lived, explored and shared by the author. His prose and poetry have inspired me to think and feel my own life's journey, with its challenges, hardships, joys and sorrows. Every reader will relive their life's experiences, for that is the power of poetry.His meaningful prose and poetry covers a wide range of human experiences and relevant truths today. It is about existence, the meaning of life, family love, the problem of evil, COVID-19, homelessness, technology and its influence on mankind today and much more. His images are moving. A dew drop hanging on a blade of grass, brings us close to the beauty of nature and God. Francis Etheredge has given us a gem in Honest Rust and Gold: A Second Collection of Prose and Poetry, to be treasured and read many times." — Shay Cullen, www.preda.org
"Everyone sees life a bit differently. Much in the same way, everyone reads a book a bit differently. In being granted the opportunity to review

Honest Rust and Gold – A Second Collection of Prose and Poetry

, I was struck by the depth and thoughtfully piercing nature of this book. In the General Introduction, the author writes, 'Maybe this book is like that moment of stepping out of the busyness of life in order to notice what is around us.' That was, in fact, my experience with this book. It is a 'stepping out' but also a 'stepping up' to consider greater things, deeper things, more profound things. It is a challenge to touch life, even when it's a bit dangerous to do so. To explore life knowing that to embark on such a journey is to risk being changed by the journey. And to ask questions that may reveal within us that which we prefer to hold in the shadows. The blend of prose and poetry lends a gentle depth and enhanced flavor to each chapter. If you wish to notice what is around you in order to transform that which is within you, this book will certainly assist in that endeavor."

— Craig D. Lounsbrough, M.Div., LPC craiglpc4@gmail.com, www.craiglpc.com
"Personally, reading this book was like visiting an art gallery; viewing each piece of work as unique, yet part of an overall collection. Each poem, or work, a separate portrait; overall a collection of very detailed portraits of the life of the author. Nothing is hidden. Even the most painful moments of his life are laid bare or 'Naked' – one of his works. 'Failure's Fog' is a very moving account of the author's journey. Etheredge takes his readers on a guided tour of his work, giving a personal insight into his lifelong pilgrimage. He is unafraid to show readers the truth. Each piece of work is intricately linked to the other, with thoughtful and compelling additions from guest artists. On closing the book, I felt as if I'd attended a beautiful yet haunting exhibition that left me pondering the meaning of life. The Christian walk isn't always easy, but God is always with us. Ever present, His grace sees us through the most desperate and vulnerable moments of our lives. Honest Rust and Gold is a powerful testimony of this truth. Themes include: covid-19, God, death, vocation, meaning in life, abortion, suicide, marriage, family, faith, loneliness, emptiness, brokenness, nature, wisdom, finding purpose in life, failure, angst, poverty, and the dislocation between our own existence and that of others. Etheredge tells us, 'the book is a dialogue between grace and nature'. I highly recommend reading Honest Rust and Gold, especially if you enjoyed reading The Prayerful Kiss and The Family on Pilgrimage by the same author.  '… leaving is very different from being left behind.' (Etheredge) — Kelly Jayne Lazell
ABOUT THE AUTHOR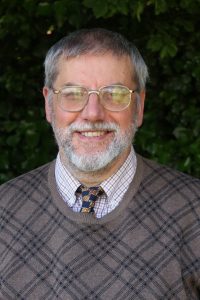 Mr. Francis Etheredge is married with eight children, plus three in heaven.
Francis is the author of Scripture: A Unique Word, and a trilogy From Truth and Truth (Volume I-"Faithful Reason"; Volume II-"Faith and Reason in Dialogue"; Volume III-"Faith Is Married Reason"), all of which are published by Cambridge Scholars Publishing; The Human Person: A Bioethical Word (En Route Books & Media, 2017), with forewords from eight writers; The Family on Pilgrimage: God Leads Through Dead Ends (2018); and Conception: An Icon of the Beginning, with contributions from ten other authors, as well as The Prayerful Kiss (2019); Mary and Bioethics: An Exploration (2020); Honest Rust and Gold: A Second Collection of Prose and Poetry (2020), Within Reach of You: A Book of Prose and Prayers (2021), Unfolding a Post-Roe World (2022), Reaching for the Resurrection: A Pastoral Bioethics (2022), Human Nature: Moral Norm, Lord, Do You Mean Me? A Father-Catechist! (2023), A Word in your Heart: Youth, Mental Health, and the Word of God (2023), and An Unlikely Gardener: Prose and Poems.
Francis is currently a freelance writer and speaker and his "Posts" on LinkedIn can be viewed here. Poetry; short articles; autobiographical blog; excerpts from books; and "Philosophize: A Ten Minute Write."
See Francis' other books, too, entitled Scripture: A Unique Word, From Truth and truth: Volume I-Faithful Reason, From Truth and truth: Volume II: Faith and Reason in Dialogue, From Truth and truth: Volume III: Faith is Married Reason.
He has earned a BA Div (Hons), MA in Catholic Theology, PGC in Biblical Studies, PGC in Higher Education, and an MA in Marriage and Family (Distinction).
Enjoy these additional articles by Francis Etheredge: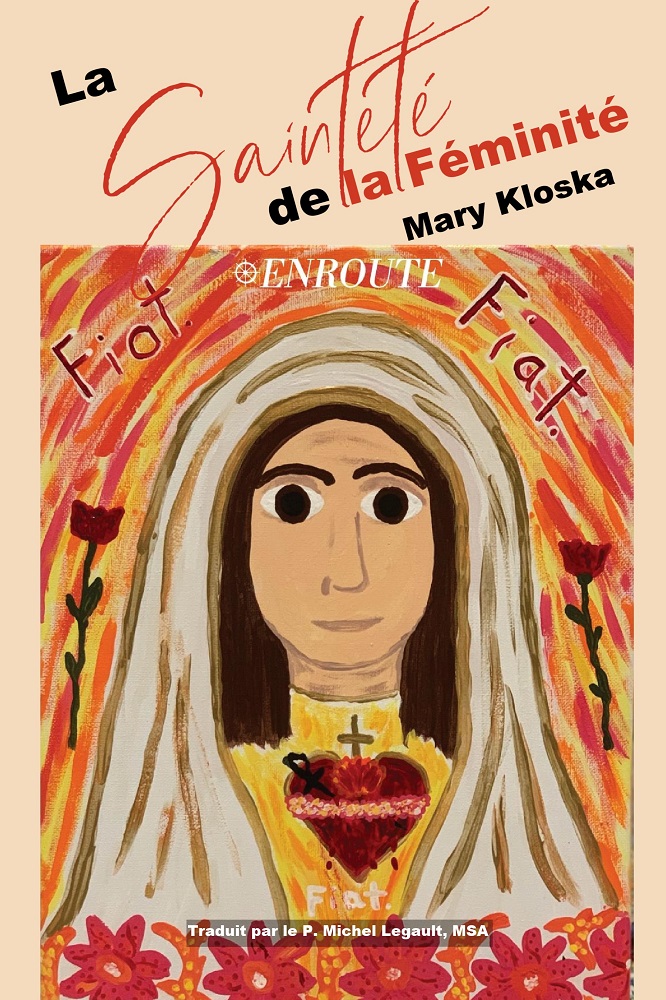 Below is a spiritual talk that Mary gave to a group of Polish youth at a retreat center in Babliniec, Poland about the Love that God has for them. It was on September 3, 2005 and is translated by Hania Przybylo. You can listen to this both in my English and Hania's...
read more